This week was all about writing articles that have to do, one way or another, with getting rid of clothes. Just how much clothes we can accumulate? Will there ever be a moment when we'll say - ok, thanx, I got enough? Judging by this new dress I recently bought, the answer is no - it took me 27 years to discover the asymmetric shape, and this is only the start. There will be plenty of shopping ahead, me thinks, before I run through all the possible shapes and cuts out there.
בשבוע האחרון עבדתי על שתי כתבות שתוכלו לקרוא בקרוב, שבמרכזן - הרעיון של מחזור, או מסירת, או מכירת בגדים. כמה בגדים אנחנו צריכות כבר, תהיתי במהלך הכתיבה, והאם יגיע אי פעם מצב בו נגיד - זהו, יש מספיק, תודה? אם לשפוט על פי השמלה המוצגת כאן, התשובה היא לא - 27 שנים לקח לי לגלות את הגזרה הא-סימטרית ולהתחיל להנות ממנה, וזו רק ההתחלה. ייקח עוד הרבה שנים של שופינג, אני חושבת, לפני שייגמרו לי כל הגזרות והצורות החדשות לגלות.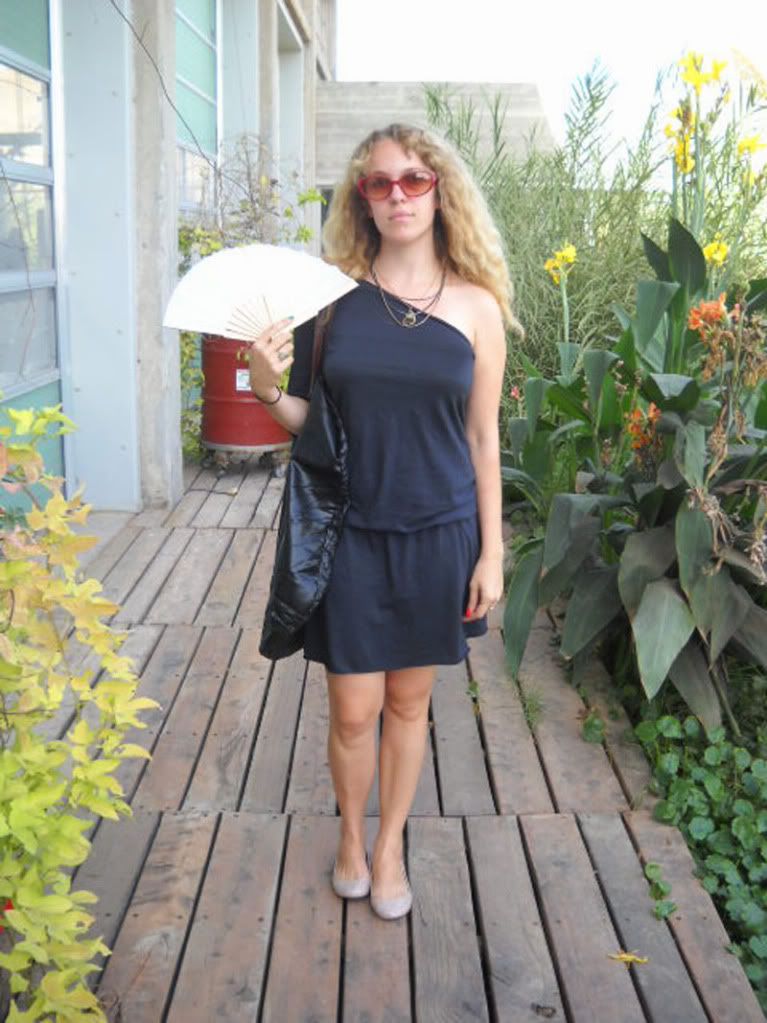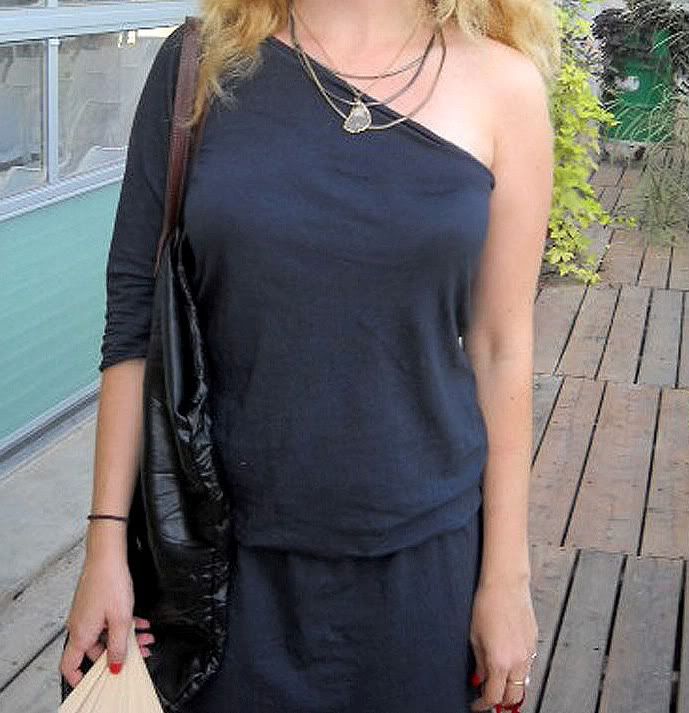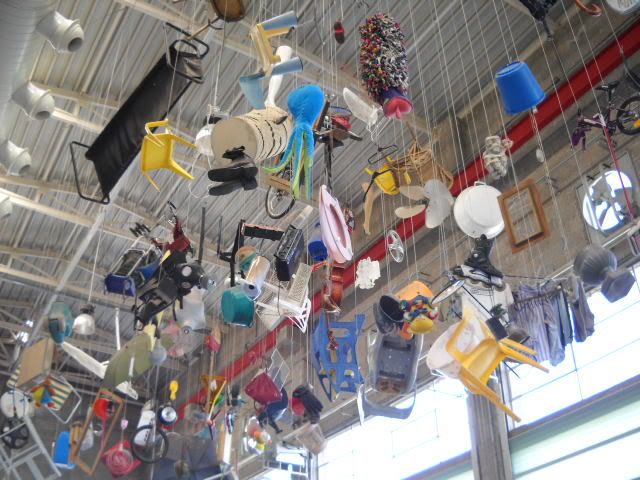 Dress - Heartbreaker
Shoes - Bershka
It's hard to express just how perfect this dress is, being the ultimate marriage of nonchalance and slick-ness. The feeling while wearing it is so good, so genuinely "cool" - and together with the recycled fan that what was handled at this very high-end fashion even I attended, I look like a modern geisha. Which is great. Back to out subject, I might be photographed against the beautiful recycling center at the Hiriya (a large garbage disposal site), but this trend is yet to conquer my closet - new revelation are too exiting to be given up.
קשה לי לתאר כמה שמלת הטריקו הזו מושלמת, שכן רק לעיתים נדירות אני נתקלת במפגש פסגה כזה בין נונשלנט לחגיגיות. היא התאימה בול לאווירה, ולצבעוניות, ששלטו בתצוגה היפה של קום איל פו (את הביקורת שלי עליה אפשר לקרוא
כאן
), במרכז המבקרים של חירייה (עוד מקום בו ניכרת השקעה וטעם טוב). זו השמלה, אומר עוד, בה תחושת הנוחות והמגניבות מתערבבות לכדי שלמות, ויחד עם המניפה הממוחזרת- שחילקו בהתחשבות בכניסה לאירוע, עוד יותר. גם הנעליים לא בדיוק ישנות - זוכרות את הדגם הזה, שעף ממדפי "סטיב מאדן" לפני שנה ולא חזר? מצאתי אותו, באותו צבע ניוד נחוץ ובאיכות מבריקה, ב"ברשקה", בעלות מצחיקה למדי. שוב רכישות חדשות, שוב התרגשות - מרכז הבמקרים אולי מושתת על מחזור, אבל לארון שלי המגמה הזו כנראה לא תגיע בקרוב. מה שכן, עכשיו יש לי נעלי ניוד ושמלה א-סימטרית. אפשר למחוק אותם מהרשימה.