The heat wave is here. It's so hot, I have to think twice when I want to go outside and run some errands. This weekend I had no choice - the obligatory coffee with my best friend awaited! And this is how I choose to deal: light, Levant-inspired denim and the hottest trend around - the head scarf! Because my curls and this climate are no friends.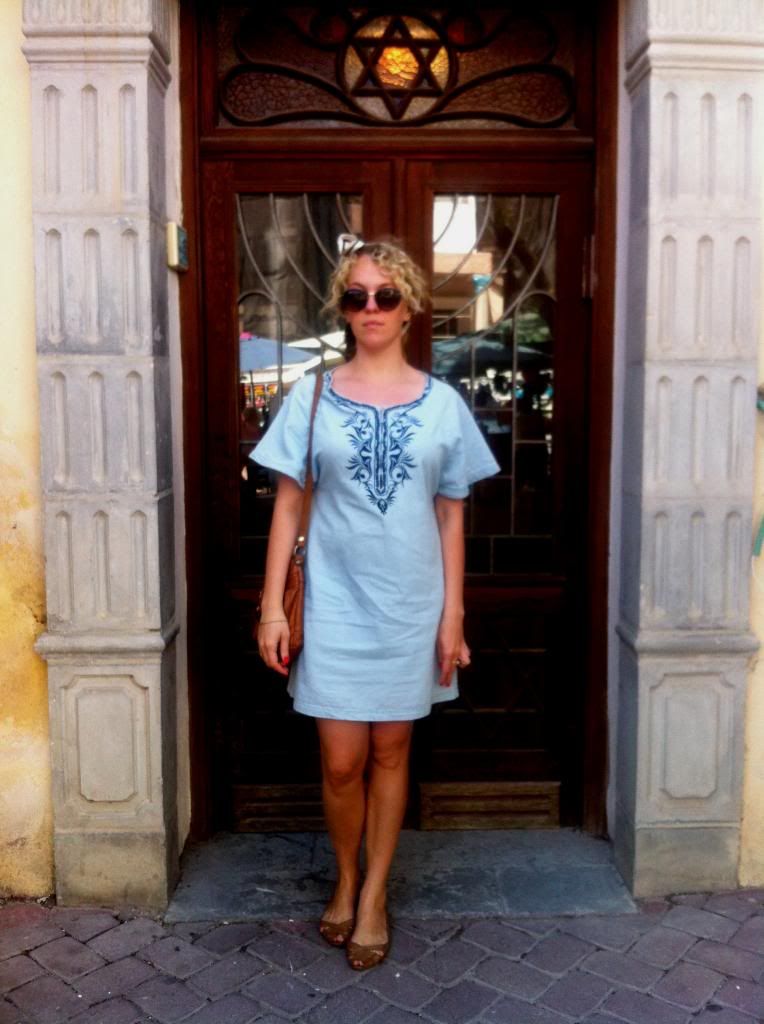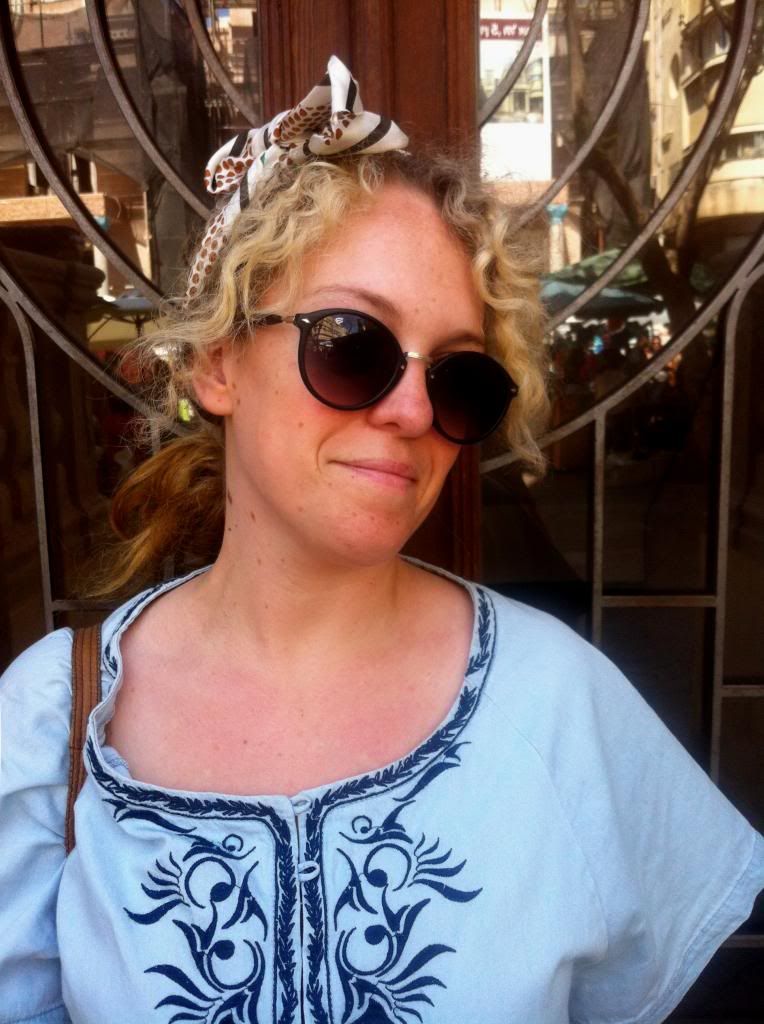 Shoes - Topshop
Head Scarf - Marni for H&M
I love light denim and embroidery - this comfortable dress combines the two with ease. Extra-room in the armpits, I tell you, is a life-saver. As for the hairstyle, I'm relatively new to it and never sure whether I got it right. I do know it's rather cute and retro, and practice makes perfect. One of my very serious goals for 2013, by the way, was to experiment more with hair accessories and dos. A very serious goal indeed.
Speaking of practice, out of all the "how to" scarf tutorials out there (and there's a lot of them) I kind of fell in love with this one. The accent, the look, the very Mad Men feel. Be my buddy,
Super Kawaii Mama :)