So apparently the Russians are everywhere! Attending the annual
Fort Ross
festival, at the historic location where my fellow countrymen settled in the US, I was amused to discover national costumes, reenactments, dancing and traditional crafts, plus some surprisingly good musical performances. In the spirit of the elaborate Russian attire, I mixed an embroidered vintage shirt with weather-fit helpings.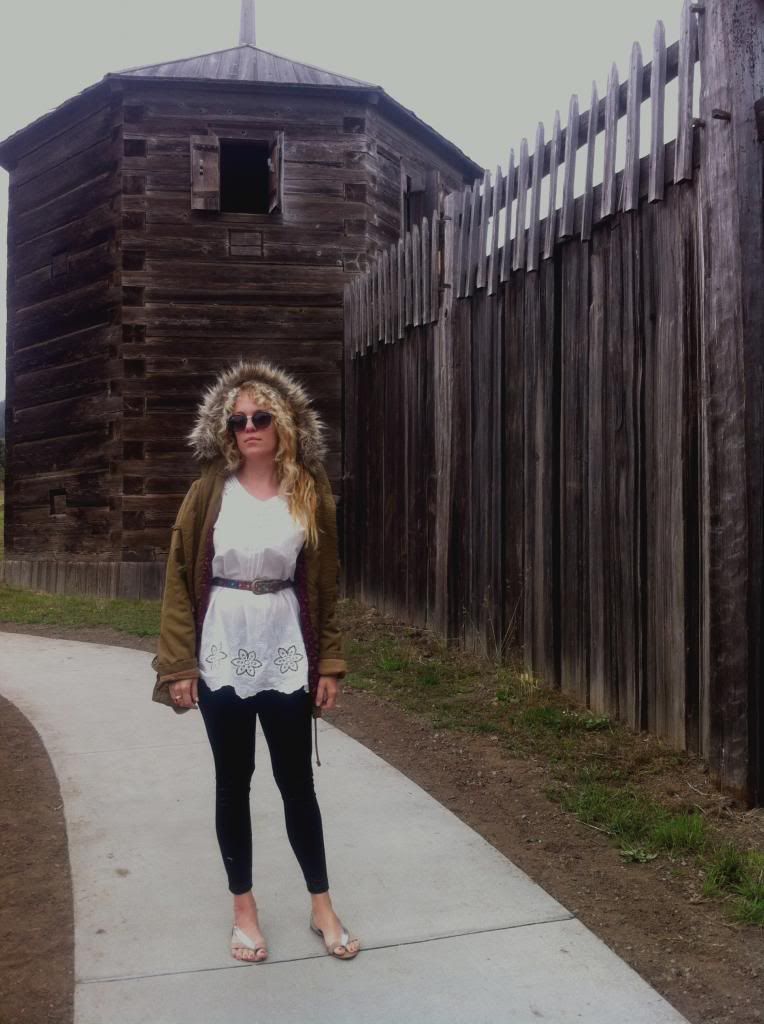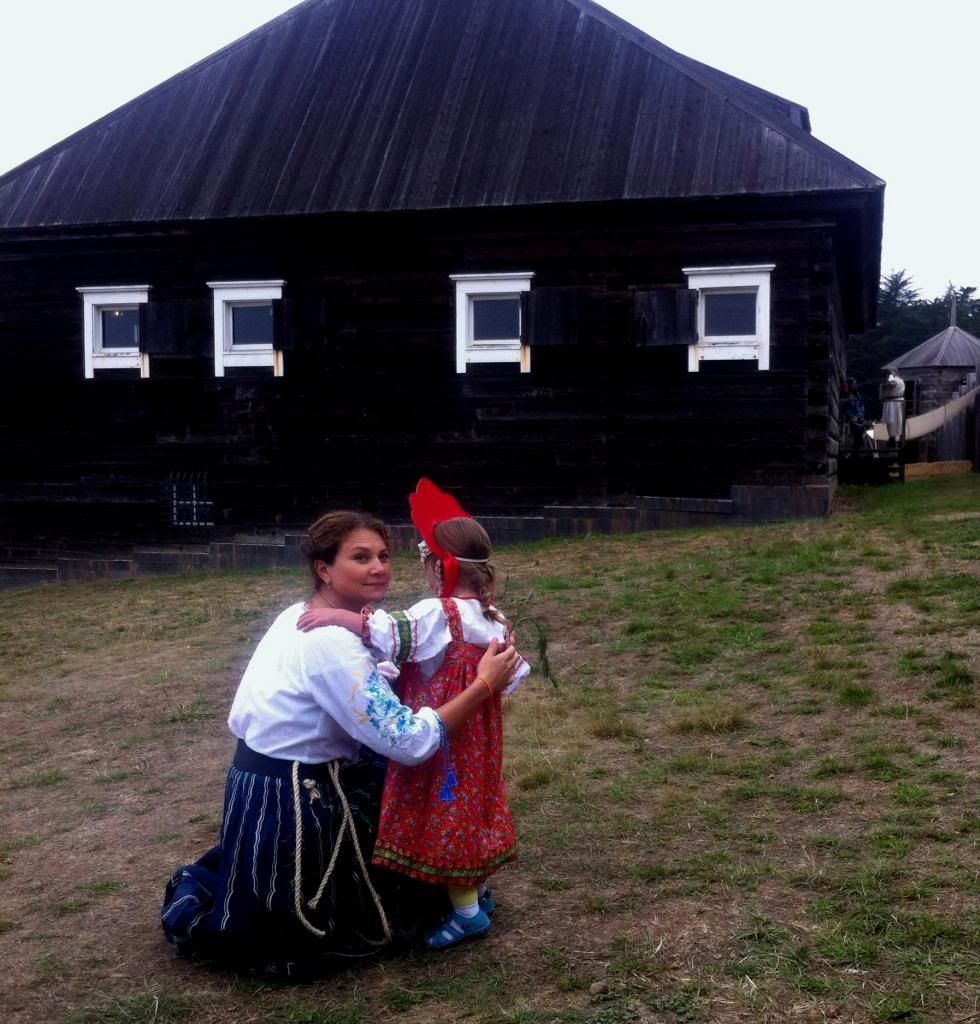 Shirt and belt - vintage
I don't know how many Russians shop at garage sales for their own pleasure - from what I've seen on festival grounds, everyone was dressed in fine, new things, the kids neatly dressed and hair-styled, the adults in jackets and smart jeans. Russians, and you know I'm one of them, tend to go over-the-top, whether it goes for embroidered dresses and decorated headpieces, or the commonplace festival getup. This shirt and belt came from a brisk stop at Napa, where garage sales feature cotton, leather and other luxuries. It's the most delicate shirt. So Russian, and yet not at all.