Sometimes, all you need is a perfect dress. A dress you instantly fall in love with, a dress that doesn't need any accessories, a dress that sums up, in one word, everything you want to tell the world. These days I want to say: It's so hot. But I'm still being feminine. Try to guess my age.
שימו לב, לבלוג נוספו הפניות לכתבות ומתחמים שהכנתי ל"סגנון", דפדפו מטה בצד ימין. יש מצב שתהנו לקרוא, והמתחמים - מדריכי קניות שכאלה - יכולים להיות גם שימושיים. ועכשיו נעבור לטקסט: לפעמים, כל מה שצריך זה השמלה המושלמת. שמלה שמיד מתאהבים זה, שלא זקוקה לשדרוגים או אקססוריז, שמלה שבמילה אחת פשוטה אומרת את כל מה שאת רוצה להגיד. ובימים אלה אני רוצה להגיד: חם לי. אבל אני עדיין נשית. תנסו לנחש בת כמה אני.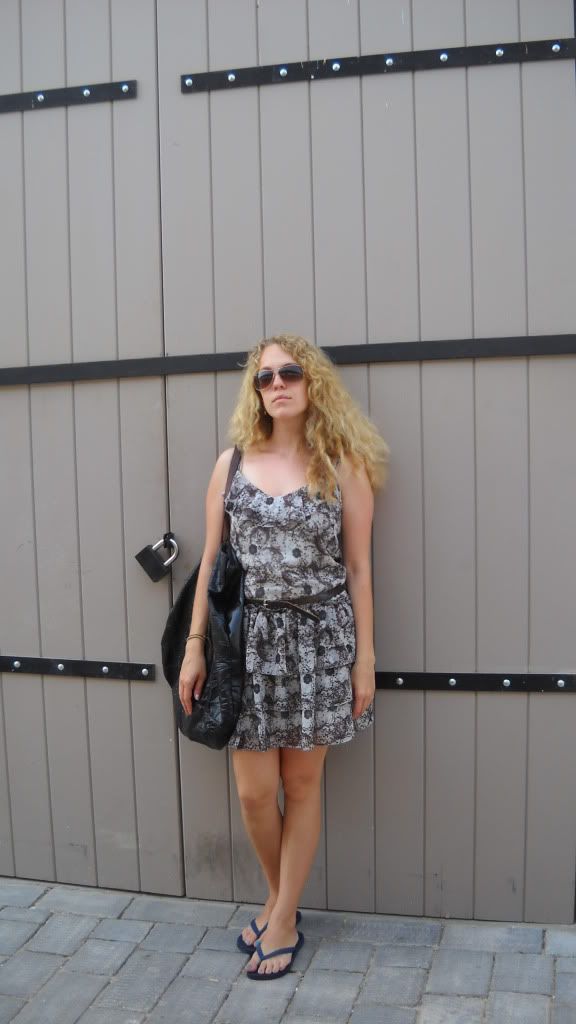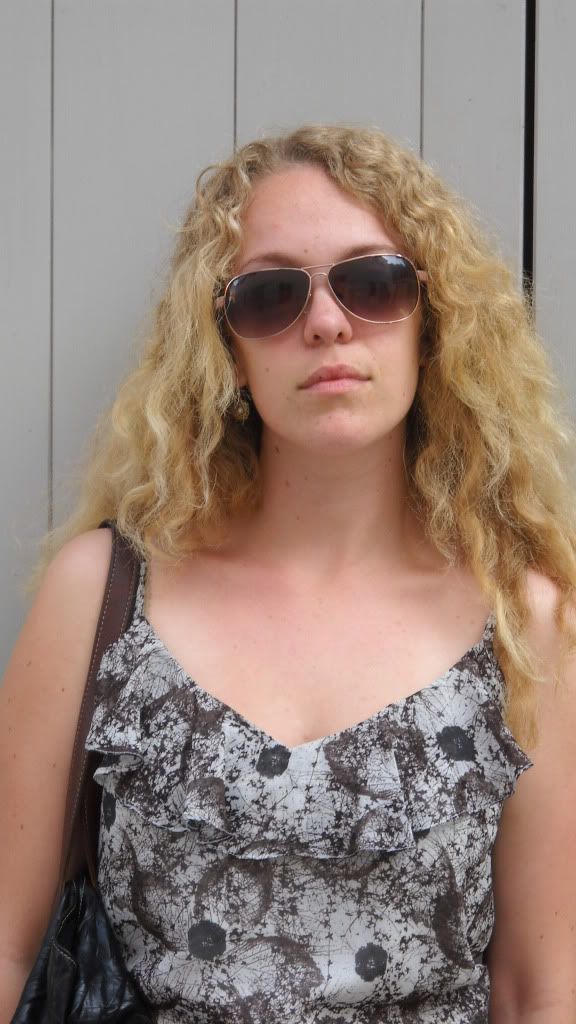 Dress - Topshop
I bought it while hungover, on a random trip to the mall. To be more exact, I saw it, left the store (the best recession advice I can give) and kept about my business, but the got back and purchased it with mixed emotions. Since, it's been everywhere - I think I'm addicted to the wavy detail on the chest. I've never had anything like it. The print is pretty perfect too, and that's all there's to say this time.
קניתי אותה לא מזמן תחת השפעת הנגאובר בקניון רמת אביב. כלומר, ראיתי אותה במבצע, יצאתי החוצה (עצת החיסכון הכי טובה בעיני) והמשכתי הלאה בדרכי, ואז חזרתי ורכשתי אותה ברגשות מעורבים. מאז היא ביקרה במתחם התחנה, בעבודה, ביום הולדת, איפה לא - אני חושבת שהתמכרתי לוולאנים האלה בחזה, בהם אני מתנסה לראשונה. איך לא חשבתי על זה קודם, אני שואלת את עצמי כל הזמן - הם מושלמים לחזה בינוני-גדול, כי הגודל נשאר והכבדות יורדת. גם ההדפס מושלם לחלוטין. כל מילה יוספת מיותרת.