I had a weird argument the other day about the seasons - is summer officially over on the 1st of September (it is, for me) or is there another mystery date? Whenever the answer is, nobody would disagree these Zara shorts dominated this summer - they appeared in every blog on earth from
Fashiontoast
to
Chictopia
, reached hall of fame in S
hit Bloggers Wear
and became one of these staple, instantly recognizable items everyone bought first, and got about apprehensive later. In this particular scenario, I do not have a problem with being affected - here they are, my own private Zara shorts - or, as called by some, "skort".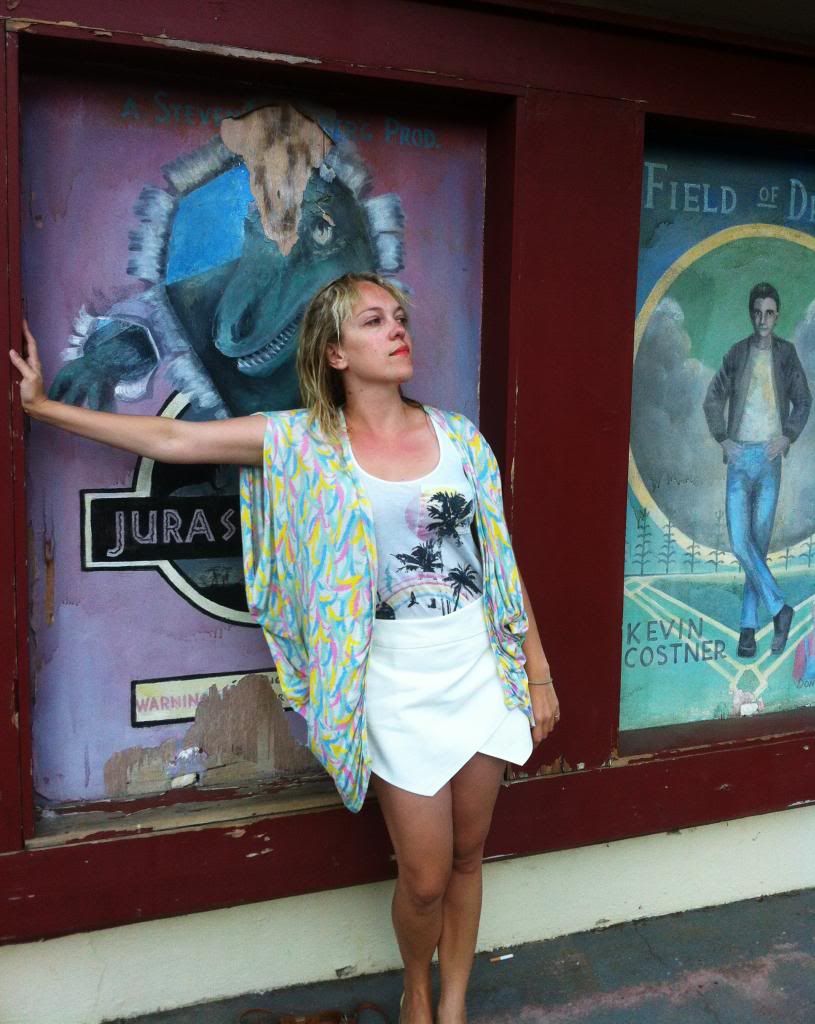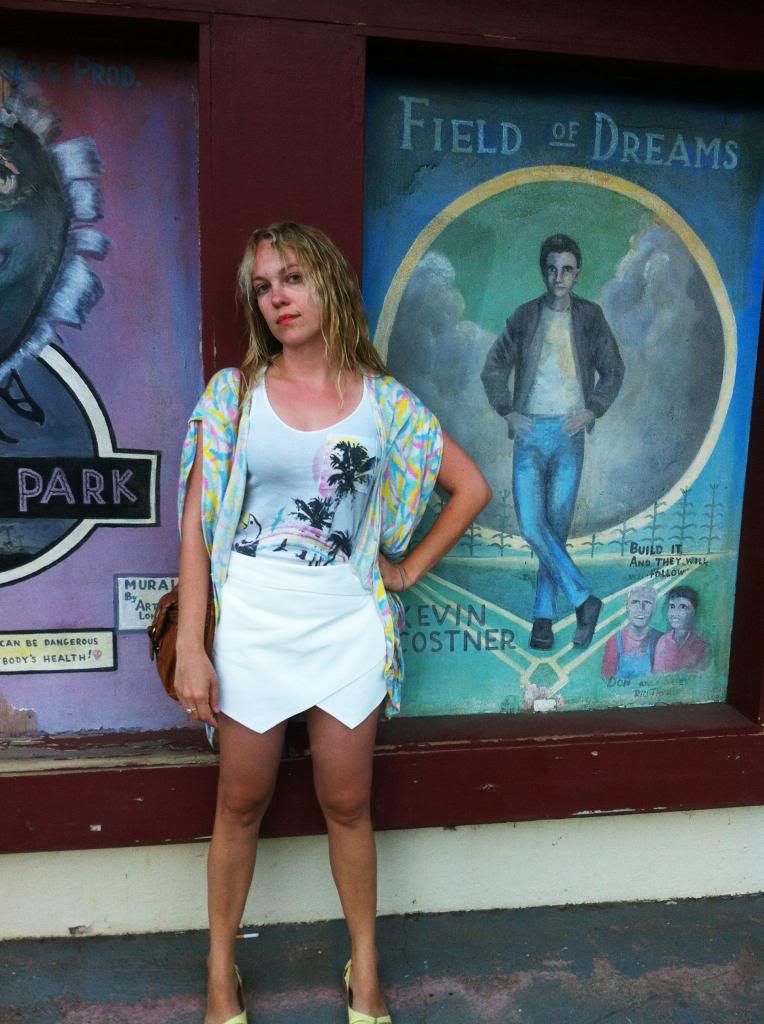 Shirt and shorts - Zara
Cape - Dina Glass
I purchased the shorts, unaware of their future fame, earlier this spring, and wore them relentlessly. There's a reason, I tell you, these are so popular - the fit is great and the cut makes one's legs to look longer and leaner then god intended. While pretty much everyone preferred to pair them with more tailored shirts, I thought a vacation-y feel would do the acclaimed shorts justice, especially, well, if you're going to see
"We're the Millers"
in a local theater. And with that, we finally move to Fall. And fall, friends, brings surprises. Stay tuned!