As always, the birthday week is fine behind us, and my updates are sort of late. Nevertheless, here's the final part of my small production, where two of my most favorite pieces are met: the roses jacket and the stars top.
כהרגלי, השבוע החגיגי מזמן הסתיים והעדכונים איחרו להגיע. ועם זאת, הנה החלק האחרון בהפקה הקטנה שלי, שמכילה שניים מהפריטים האהובים עלי בכל הזמנים - ז'קט הוורדים וטוניקת הכוכבים. את הטוניקה קניתי בסייל לפני כמה שנים כמו שהיא, אבל הג'קט נמצא, גדול ומוזר, בחנות יד שנייה הכי לא צפויה ובכלל לא שיקית, שבינתיים הספיקה להיסגר. יחד עם התופרת המיומנת אלינה שינינו לו את הצורה, הוספנו וורדים לצווארון, קיצרנו את השרוולים והפכנו אותו למה שהוא כיום.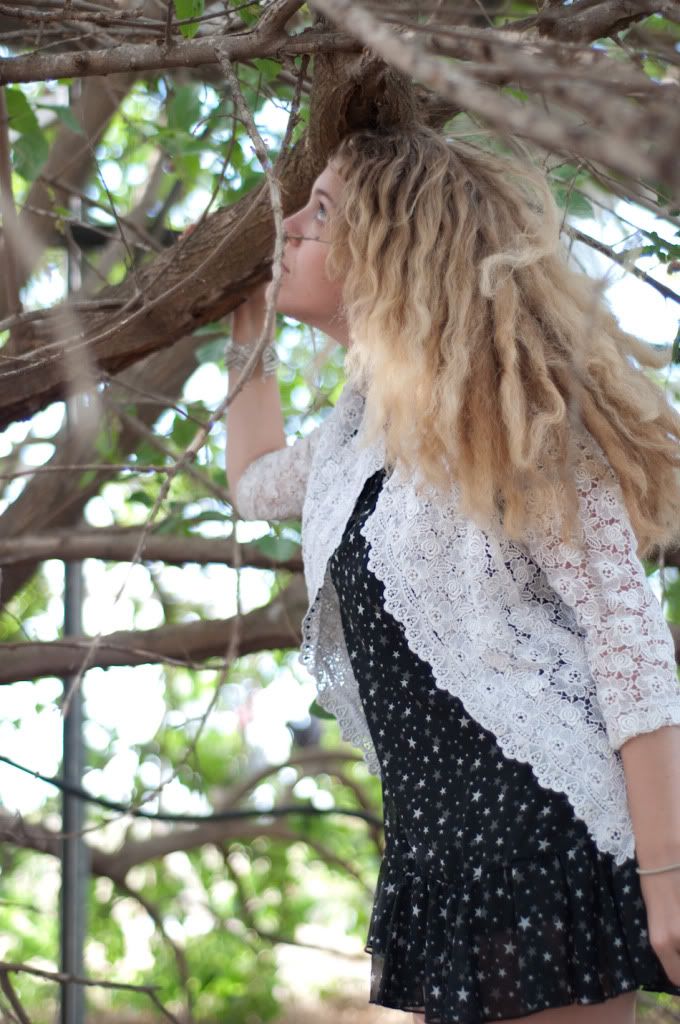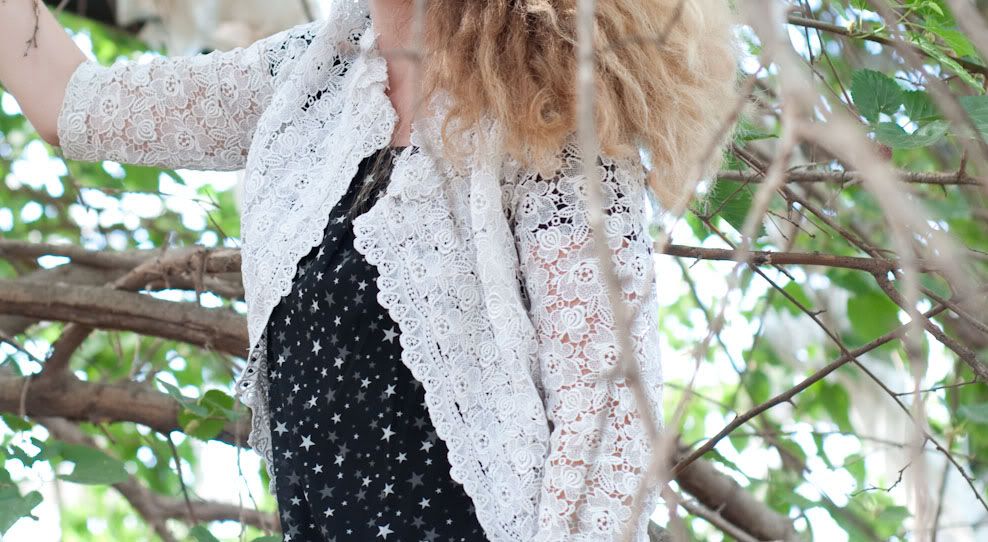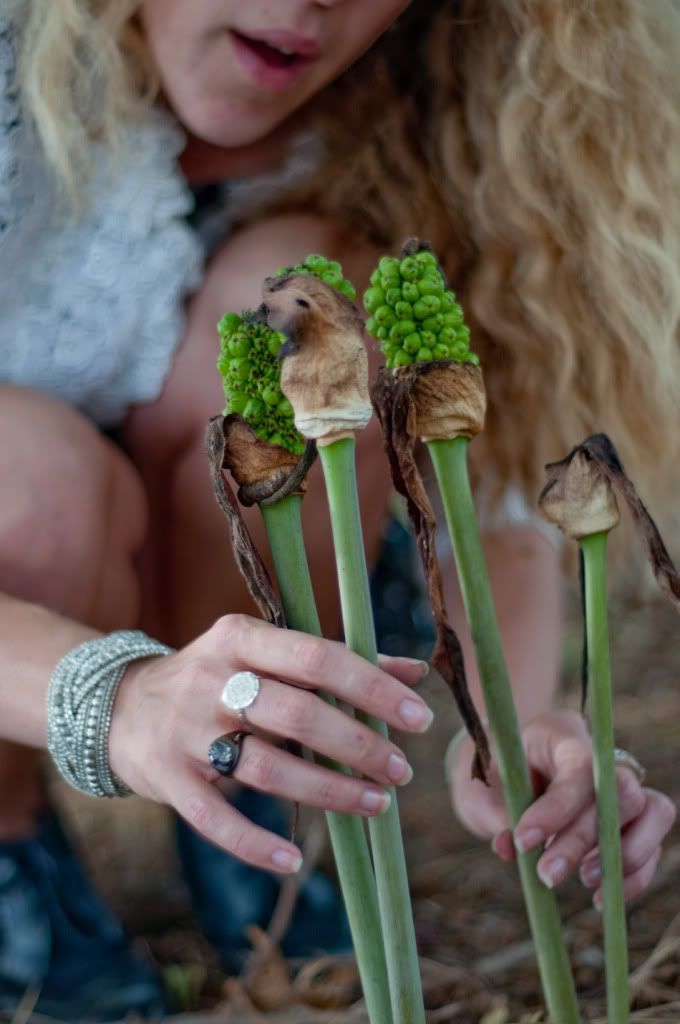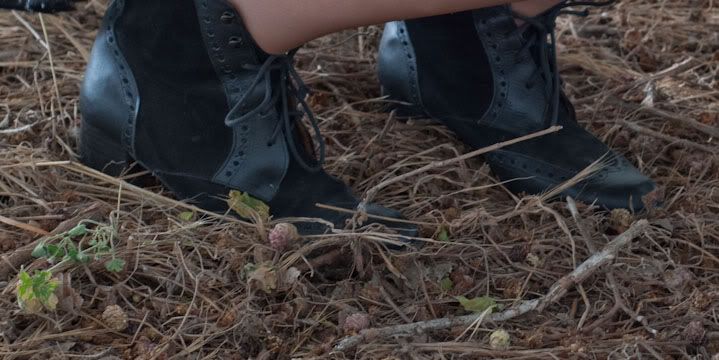 Top - Daliti
Jacket - vintage
Rings - Eva Teffner, mexican
Bracelet - wedding accessory
Shoes - vintage from Stockholm
The atmosphere of these photos, a bit childish and dreamy, reminds me of the past, when I used to like lace and floaty things too, as a little girl. It seems, to continue this thought, that the photo shoot happened such a long time ago. These days the reality is all about the beach, easy going dresses, sand and grapes. See you next post.
אווירה של התמונות האלה, קצת ילדותית וחלומית, מחזירה אותי לעבר, אז כילדה קטנה גם אהבתי תחרה ודברים מתנופפים. הצילומים האלה התרחשו כל כך מזמן, אני מרגישה, והיום כל המציאות היא ים, שמלות טריקו, חול וענבים. להתראות בפוסט הבא!