I guess, the way some men are falling for redheads, petite women or the librarian type, so I have a crush on Asian women. There's no intelligent explanation, but I'm nevertheless obsessed. Leading my fascination, are two mysterious beauties who have absolutely nothing in common: Fan Bingbing and Michelle Harper.
כשם שגברים מסויימים נדלקים על ג'ינג'יות, נמוכות או ממושקפות, כך אני דלוקה על אסיאתיות. אין לי הסבר אינטליגנטי, או פילוסופיה שמסתתרת מאחורי הקראש, אבל נשים מלוכסנות עושות לי טוויסט אסתטי בלב. אובססיה מיוחדת פיתחתי לשתיים: פאן בינגבינג ומישל הרפר, שתי אניגמטיות שאין ביניהן שום קשר.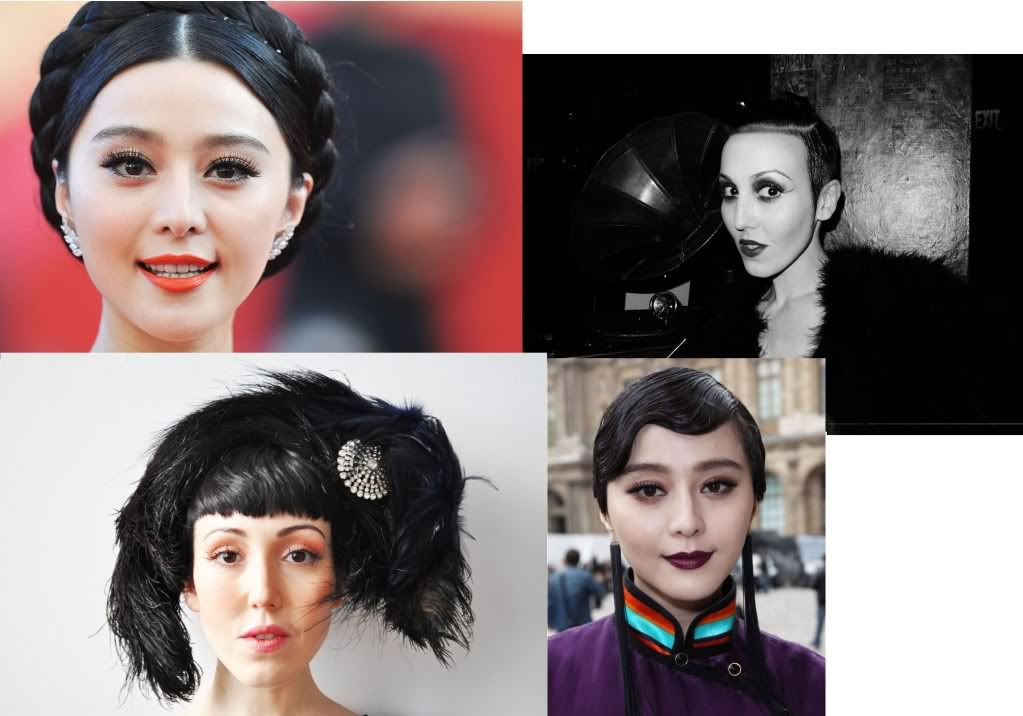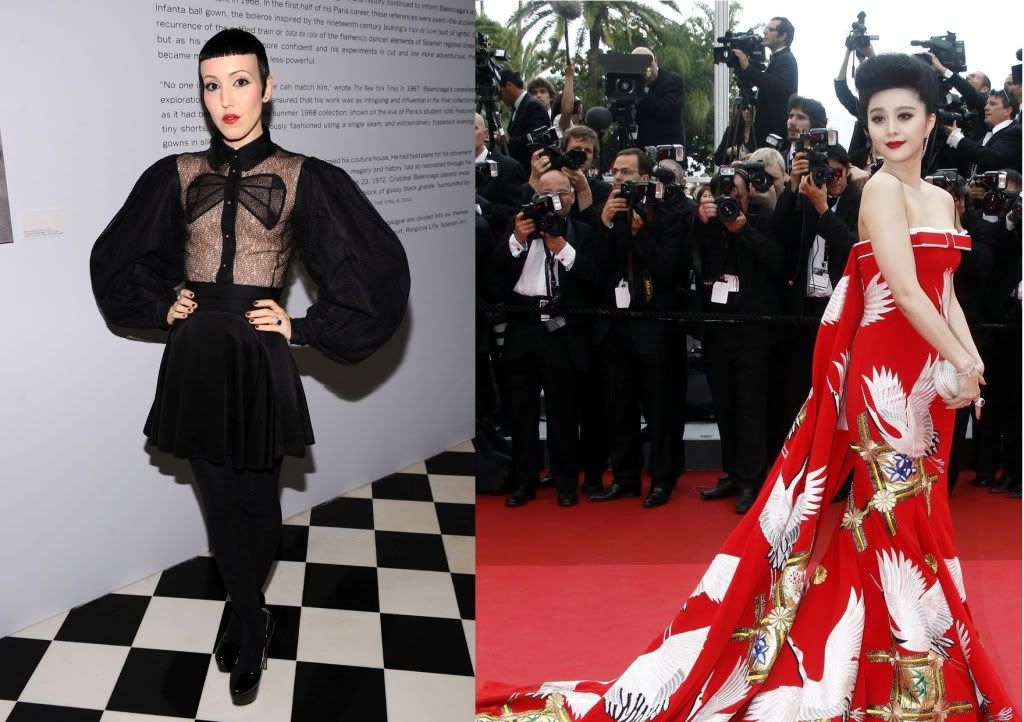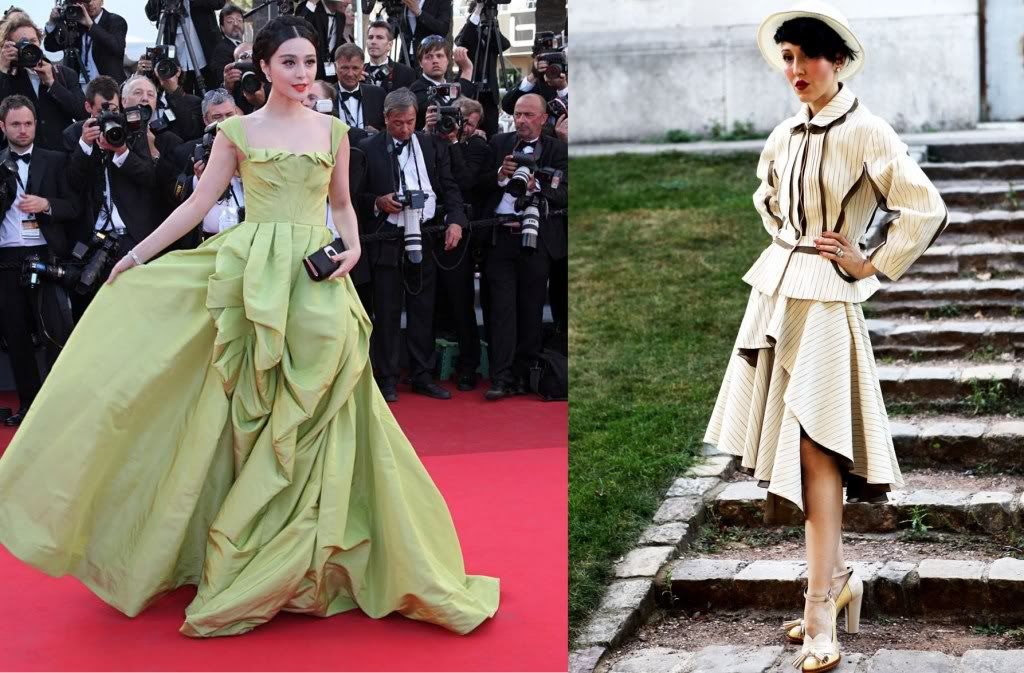 ב
פאן
, פאשניסטה סינית מהסוג הטוטאלי ובעלת יופי כובש ששלב שלמות ועקמומיות חיננית, נתקלתי במסגרת כל מיני תיעודים של כל מיני שבועות אופנה. למישל, אשת חברה ו
בלוגרית
ניו יורקית, הגעתי במסגרת העבודה שלי ב- Xnet, כשחיפשתי פנים מגניבות להפנות אליהן זרקור (
וכאן התוצאה
). מדובר, אני מניחה, בשתי דמויות שונות לחלוטין. פאן היא אאוטסיידרית אקזוטית שמארגני תצוגות מקשטים בה את השורה הראשונה, מישל היא התגלמותה של העירוניות ומפגינה נעיצת שיניים אמיצה בכל הקשור לטרנדים בביגוד, איפור ושיער (אין לה הרבה ממנו, ובכל זאת). ועדיין, נראה שמדובר בנפשות תואמות, שמנציחות את עצמן באקסצנטריות ובטעם משובח. בחלמותי הנועזים אני מדמיינת שיתוף פעולה בין השתיים - אולי סדרת צילומים נועזת? - ומתקנאת בתווי הפנים הקסומים האלה. אובססיה, במיטבה.
Binging
, a Chinese fashionista that always goes all the way, came to me through the multiple coverage of fashion weeks and red carpets, during the last Cannes festival especially. She possessed this special kind of beauty, cherubic yet imperfect and sweet. Harper, a New York - based socialite and
blogger
, I found during my search for cool faces to profile for the beauty channel I edit.
These are two completely different women obviously - Fan is ethereal and alien, and Michelle is the city-girl with a wardrobe bigger then your apartment, and yet they look like soul mates of style and theatrical gift. In my wildest dreams I picture a collaboration between the two - a photo shoot maybe? - and envy their magical faces. Obsession, fully on.