I don't know about you, but this time of year I'm starting to dream of distant getaways and vacations, and I'm probably not the only one - my
Pinterest
board lures me in with exotic beaches and in the movies - well, vacation never seemed more inspiring for directors. However, it's not quite the dreamy getaway we all wish for. Prepare for the stylish summer nightmare.
1. Dress - NEAR BY for
Story
, 2. Sunglasses - Carolina Lemke
3. Swimsuit - Movilla, 4. Jacket - Mango, 5. Shoes - TOGO,
6. Listography, a book for making lists -
המגדלור
One movie caught my eye this month - the Sundance indie
Two Mothers
(sometimes also called "Perfect Mothers"). Naomi Watts and Robin Wright, two perfectly attractive blonds, go on an island vacation, only to fall in love with each other's teenage sons. Needless to say, the palm trees and the sandy beaches will never look the same again.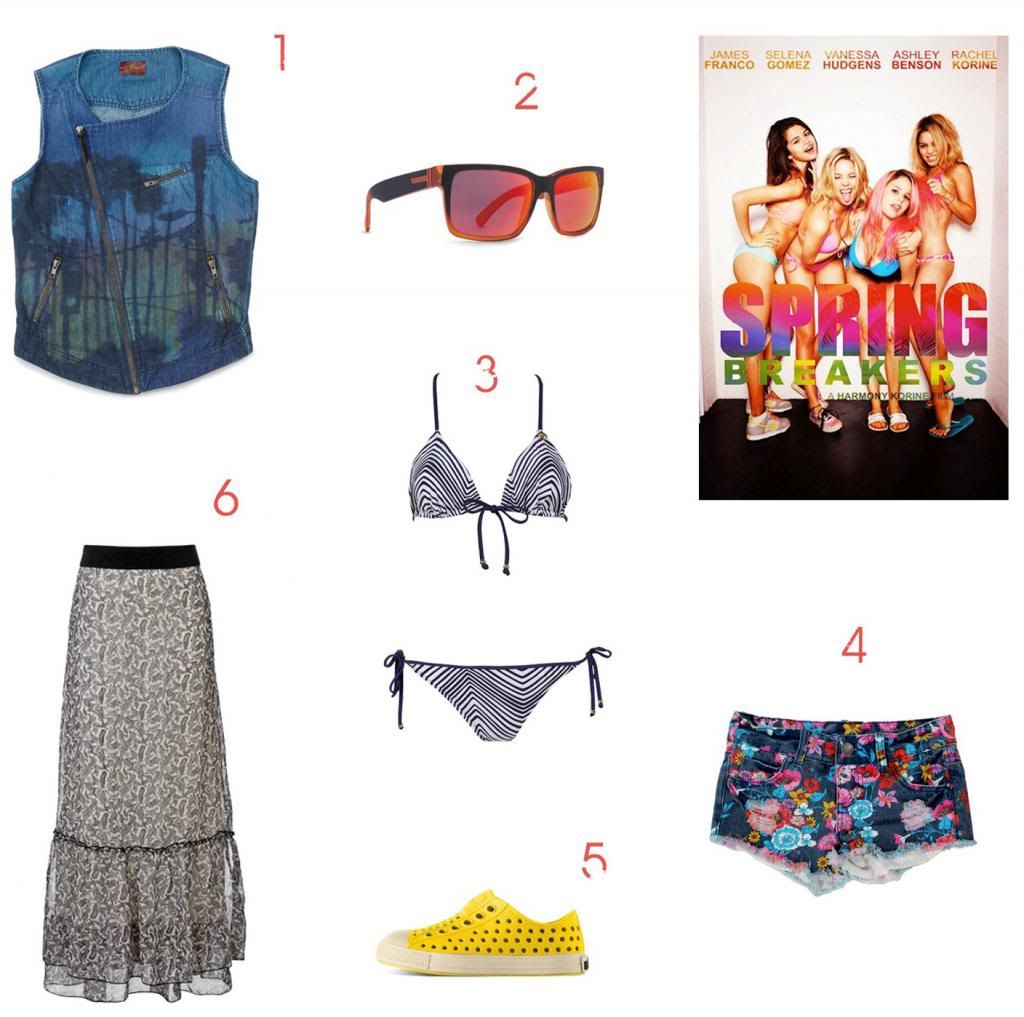 Another (pretty outrageous) movie takes on vacations with teen lust and dirt -
Spring Breakers
, the long-awaited new Harmony Korine mash up of crime, bikini bottoms and James Franco, puts the spring break on a coveted pedestal, worthy of stealing and riding in cars with strangers. I loved it, but then I always cherish a sweet kick of nostalgia. So what kind of a"break" you want? Disturbing affairs and self-hatered in paradise, or neon lights, adventures and Britney sing-alongs? Mature chic or teenage sluts? Taking the much needed vacation to new highs and lows, these two films make me very curious. Should we start packing?