"Resort" collections are a very tricky phenomenon, bound to ever confuse fashion newcomers. Are these vacation clothes? Why there are sweaters then? Who's supposed to buy this stuff? Well, let me tell you ho I look at things - forget the name. Forget the confusing "2014". Resort collections, in my opinion, are there to present designer creativity between the season shows, which are usually all about trends. Resorts are simply about beautiful clothes, delicately trendy, meant to be worm, not worshiped. It doesn't mean you can't take them to a vacation though. These are my vacation dreams, inspired by 2014 resort collections.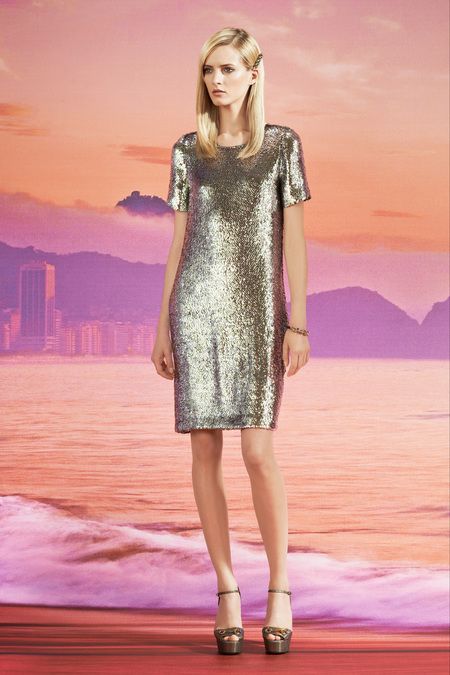 Who: Gucci
What: Happy colors and glitter dreams.
Where: Pink sunsets, Mediterranean vibe, long steamy nights and a party vibe - it must be Lisbon!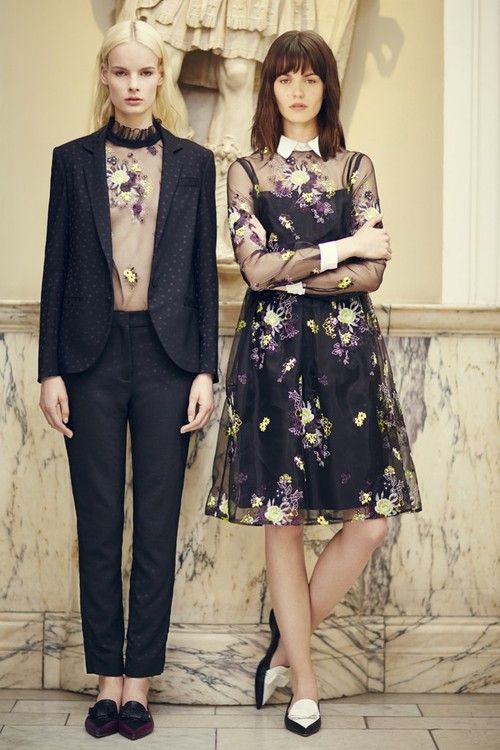 Who: Erdem
What: Feminine dresses, see-through fabrics, romance
Where: Paris, where I'll be staying in
Mama Shelte
r and feasting on terrines and cheeses day or night
t
Who: Tory Burch
hat: Embroidery, patterns and pom-poms
Where: Only Mexico, preferably Isla Mujeres, where seviche and beer will stain my beautiful clothes
Who: Burberry Prorsum
What: Beige hues and white heels
Where: London's calling me, and yes, I'll take a sweater while I hop between galleries and museums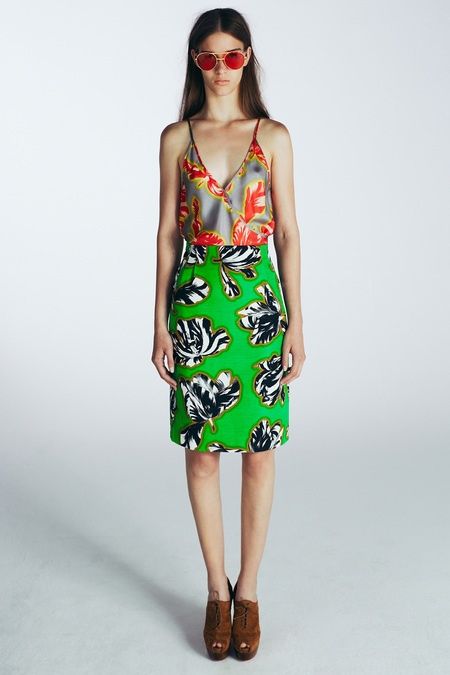 Who: Jonathan Saunders
What: Crazy flowers and corals, bright colors
Where: South Africa, where I'll wear this for a rooftop party and mingle with sexy Joburgers
Who: Jason Wu
What: Black and white prints, skinny silhouettes, tropical appeal
Where: A Japanese vacation - this sexy/reserved combo will look great on the bullet train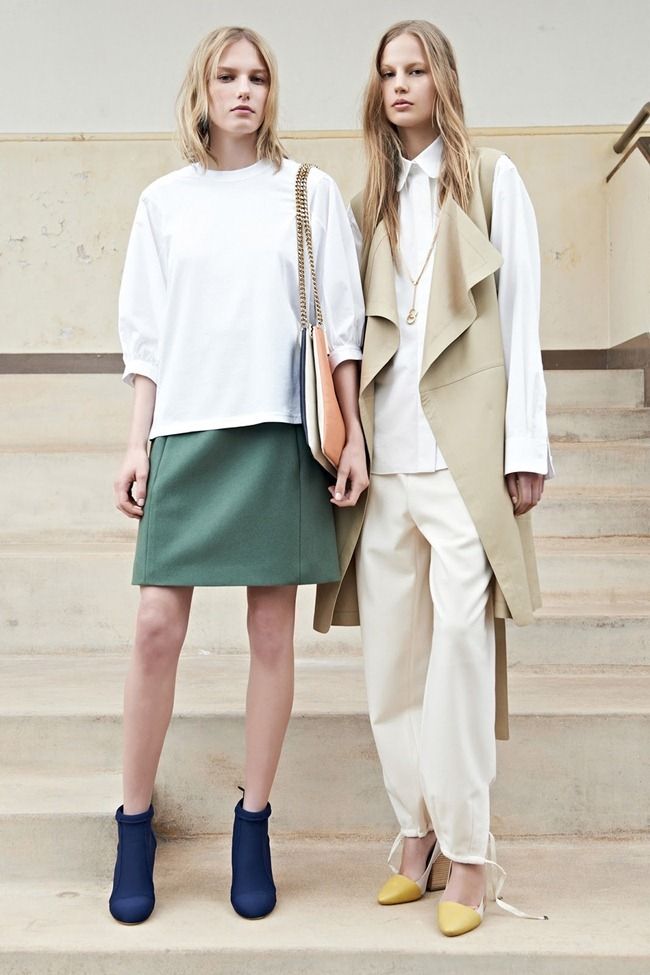 Who: Chloe
What: Flowing suits, tons of white, understated chic
Where: Copenhagen, where I'll be waiting in line for
Noma
in the most nonchalant way possible
And here's another thing - if you look at the Resorts closely, not burdened by the need to score trends and hot items, you'll see a true celebration of taste, great clothes and relaxed attitude - exactly what fashion is about for me. Now, someone book me a vacation....!