Fancy parties. I don't go for those mostly - give me a living room and some improvised speakers, and I'm good. But a website I write for,
BeinIsrael
, had one, and I went out of simple curiosity.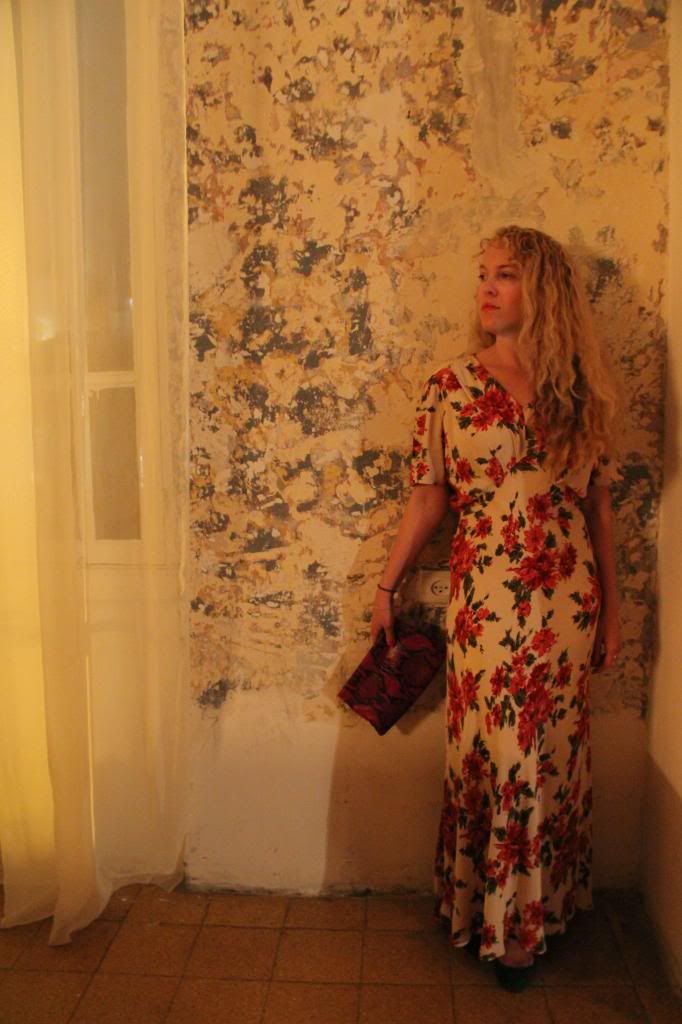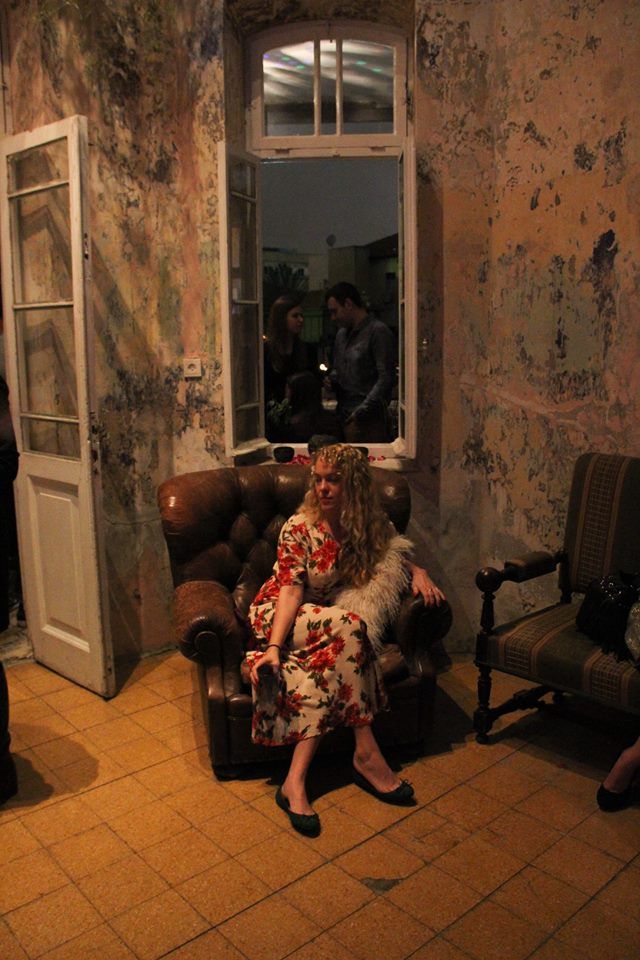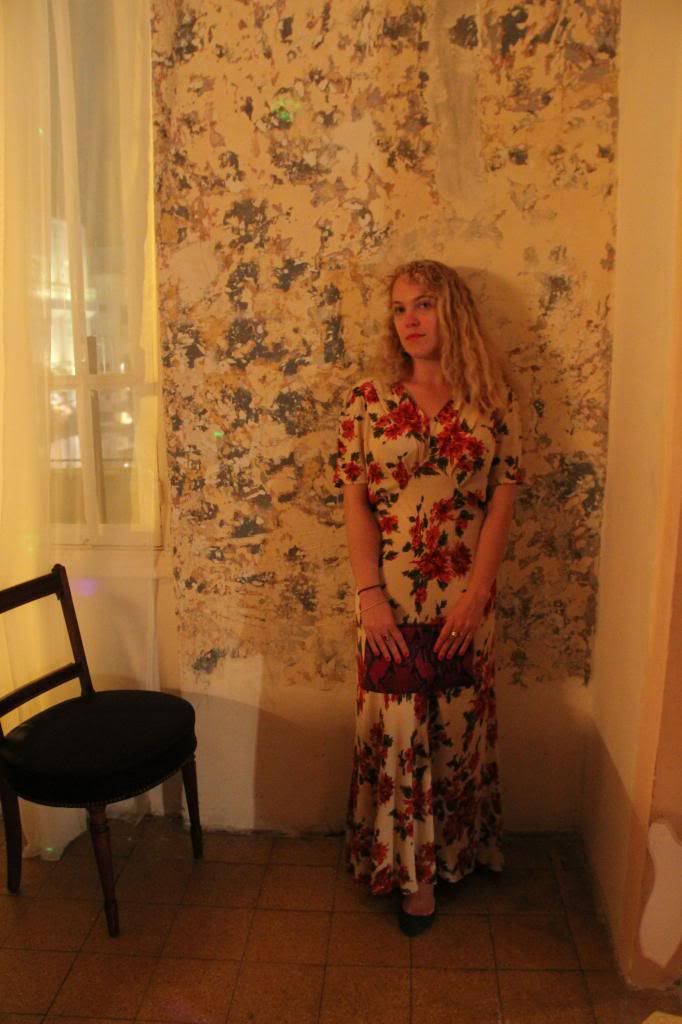 The dress code was "flowers" - I wore my vintage dress with flats and a snake skin bag. This armchair with the fluffy pillow worked into the retro look as I was photographed by a friend, Katya Shepelyavaya. I fall in and out of love with the vintage look, especially as my life takes interesting turns. Stay tuned.