Every once in a while I fall in love with a sporty piece of clothing. Something simple yet complex, something easy but sophisticated. There's an undoubted charm to well-made, cool sporty pieces, and I admit feeling so cool and comfy and relaxed in an outfit like this, which includes my favorite thing in the world - flip flops (shhh.... it's a huge secret). I was on my way to a home movie- screening here and dressed fast, but it turned out to be a huge favorite. The simple mini-dress was the cheapest thing in a beautiful chain-store called "Witchery" in Melbourn, Australia. The hoodie - a recent purchase of passion, the tights... well, one girl I know attempted to kill me if I don't tell her where I got them. So here it is, out. Two secrets in one post.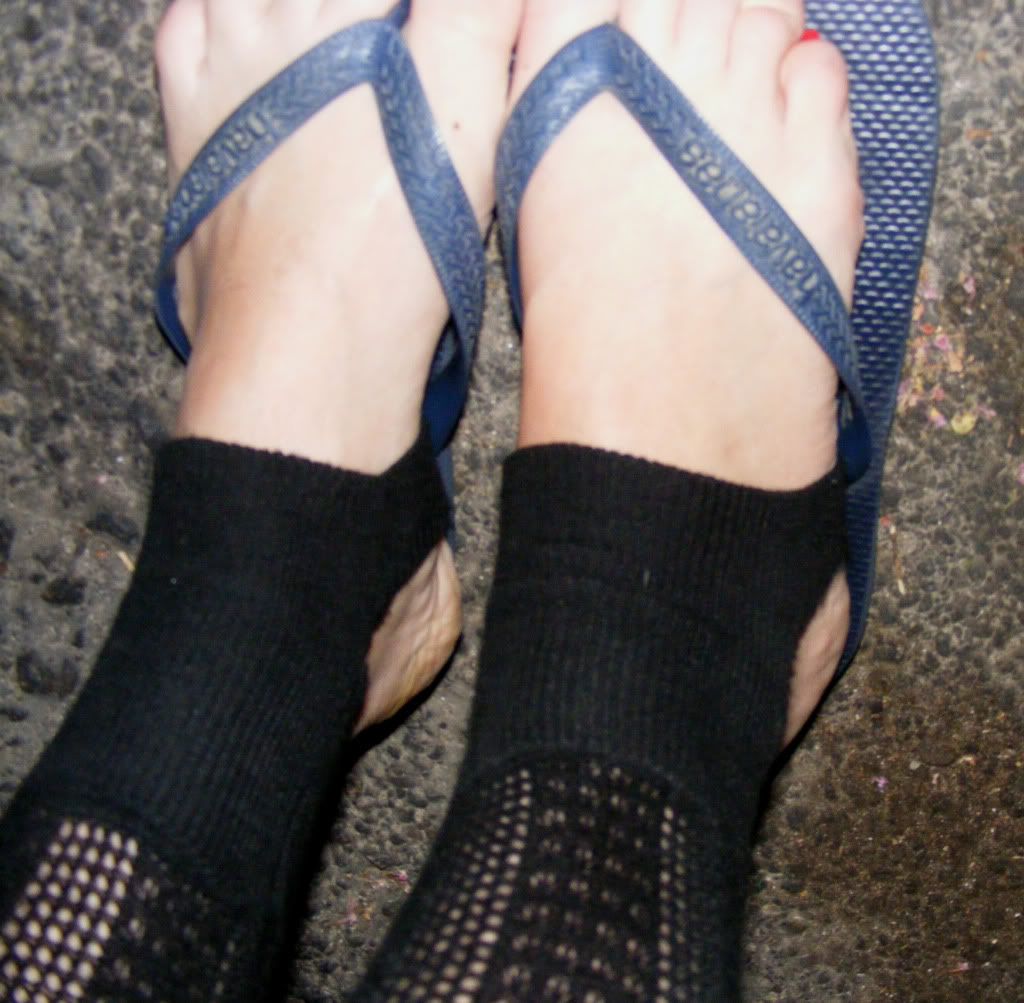 Dress - Witchery
Hoodie - דליתי
Tights - עירית
Flip flops - Hawaianas
מדי פעם אני מתאהבת בפריט ספורטיבי - משהו פשוט אבל מורכב, קל ועם זאת מתוחכם. לבגדי ספורט עשויים היטב, באהבה ובשאיפה ליותר, יש קסם בלתי מבוטל, ויש גם משהו בטריקו עם טיפת לייקרה שעושה הרגשה ביתית ומוגנת. וכן, אני מודה לתחושה קולית וסופר - נוחה בלבישת משהו כזה, במיוחד עם הפריט האהוב עלי בעולם, כפכפים (ששש..... סוד כמוס!) נמצא בתמונה. כאן, בניגוד לתמונות קודמות שצולמו ביום עבודה, הייתי בדרך להקנה ביתית של סרט והתלבשתי מאוד מהר, אבל הבחירה התבררה כהצלחה. השמלה הפשוטה הזו הייתה הדבר הכי זול ברשת אוסטרלית נפלאה שאילו הייתי תרמילאית (5 זוגות נעלי עקב, ובכל זאת תרמילאית) הייתי קונה בה ה-כ-ל. הסווטשירט המגניב בעל הגזרה הייחודית נקנה ב"דליתי" בסוף עונה, הטייץ... מישהי שאני מכירה כמעט חנקה אותי כשלא הייתי מוכנה לספר לה מאיפה הוא הגיע. אז הנה, התשובה פשוטה מאוד. שני סודות בפוסט אחד.