I was waiting with this until the winter comes back, and so it did - providing the perfect atmosphere for showcasing my new lovely boots.
חיכיתי עם הפוסט הזה לשובו של החורף, ולא התאכזבתי - אחרי כמה ימים של הזיית חמסין מיותרת, הוא הופיע שוב וסיפק את האווירה המושלמת להציג את המגפיים החדשים והלבנים שלי.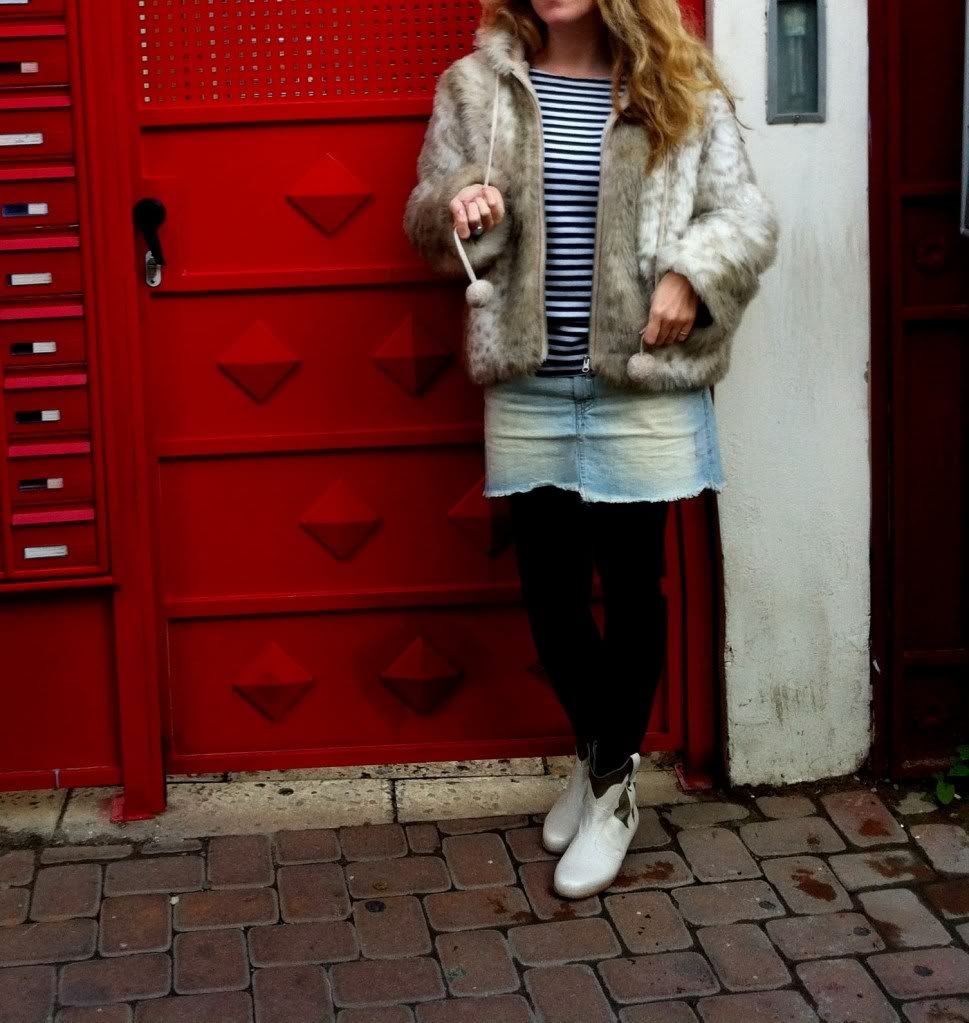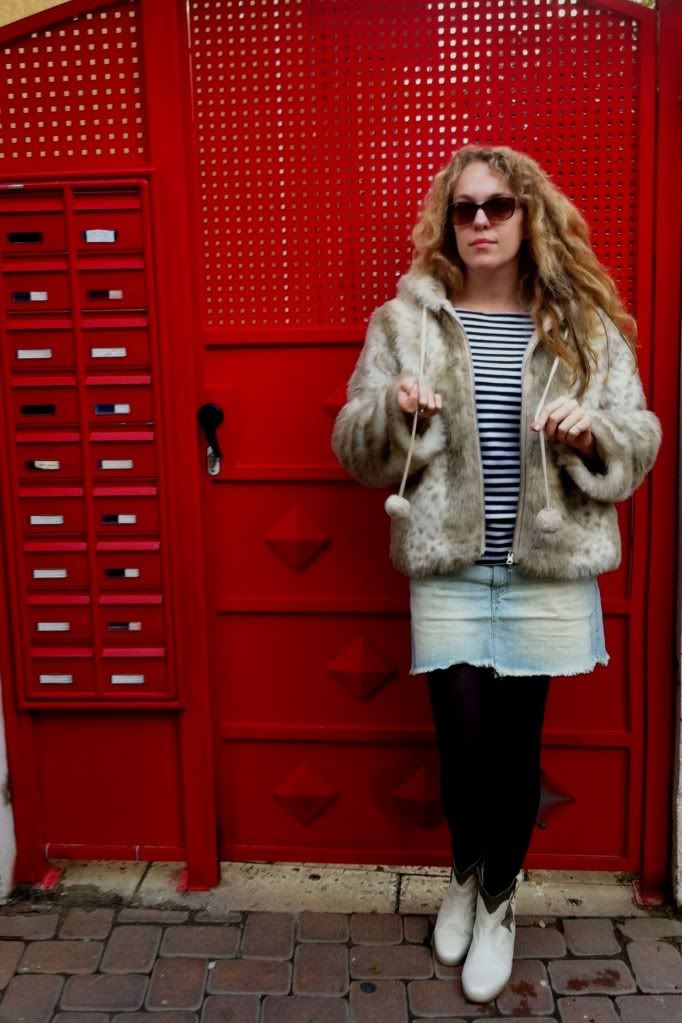 Coat and skirt - Zara, shirt - from Russia, boots -
Shani Bar
A rainy day, just like today, trapped me in front of the designer's window in my neighborhood and as it often happens to me, I immediately fell in love. Perfect for a dry, cold, wintry day when you just feel like celebrating the elements.
החנות של שני בר נמצאת ממש בשכונה שלי (לא זו בדיזנגוף, השנייה), אבל אף פעל לא נכנסתי אליה. יום גשום, בדיוק כמו עכשיו, לכד אותי מול הויטרינה וכמו שזה קורה לי לפעמים, התאהבתי מיד וללא כל שיקול דעת. מגפיים לבנים? כן וכן! לא מתאימים לגשם, כמובן, אבל מתלבשים בול על יום חורפי יבש בו השחמה שהחורף עוד כאן משתלטת על המלתחה. ועוד מילה על חולצת הפסים - אני.חורשת.עליה.