Red carpet coverage often resembles getting back with the ex – you know it was boring and uninspiring before, and you know deep inside it's going to be just the same all over again, yet a fake, squeaky voice inside you cheers: "Oh, no! THIS TIME it's going to be magical!". Yeah right. Year after year, with almost no exceptions, the media looks up, excited and adrenaline-pumped, to the award season, and the award season repays it with another volume of dull columns dresses, tedious full skirts and unjustified cleavages.
Why does everything on the red carpet look so blah, in 90% of the cases? Can't the actresses do a better job choosing a gown? And why picking "color" over another black snooze-fest became just about enough for the critics to praise the "brave" star? I don't know. I do know this - that with a little help from the 10 following creations, found quite easily on Style.com, the Golden Globes red carpet could be redeemed. Fingers crossed.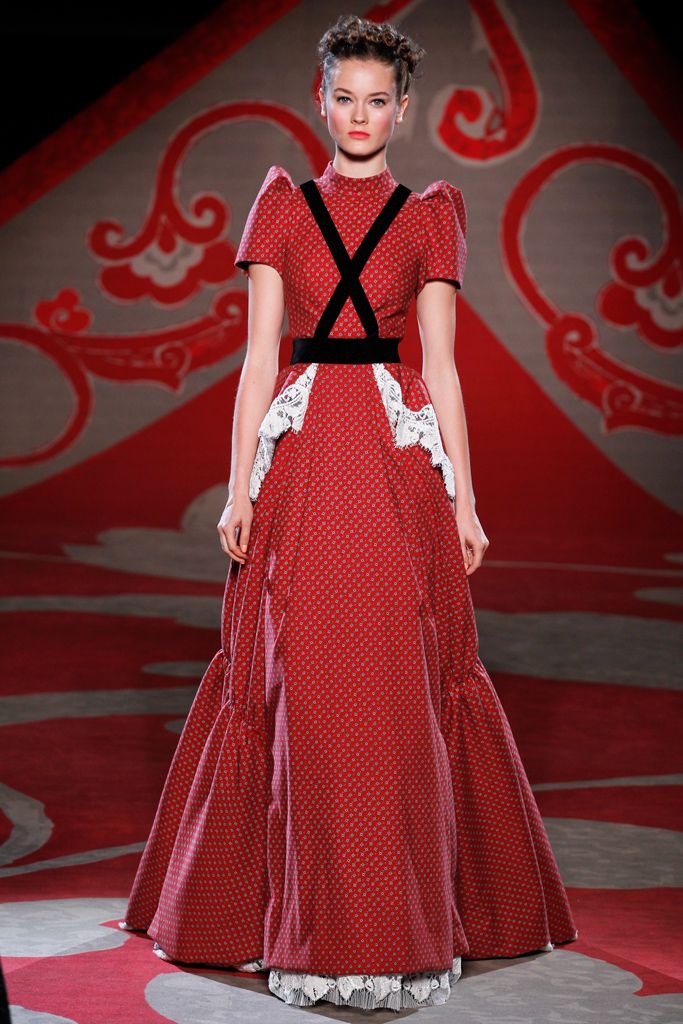 If you want to be quirky: Ulyana Sergiyenko Couture Fall 2012
Why:
Half expensive milkmaid, half Les Miserables extra, this dress is just so hillarious. Trust a Russian designer to do so deliciously overboard.
Who should wear it:
Hell, why not Zooey Deshanel? This would be awesome.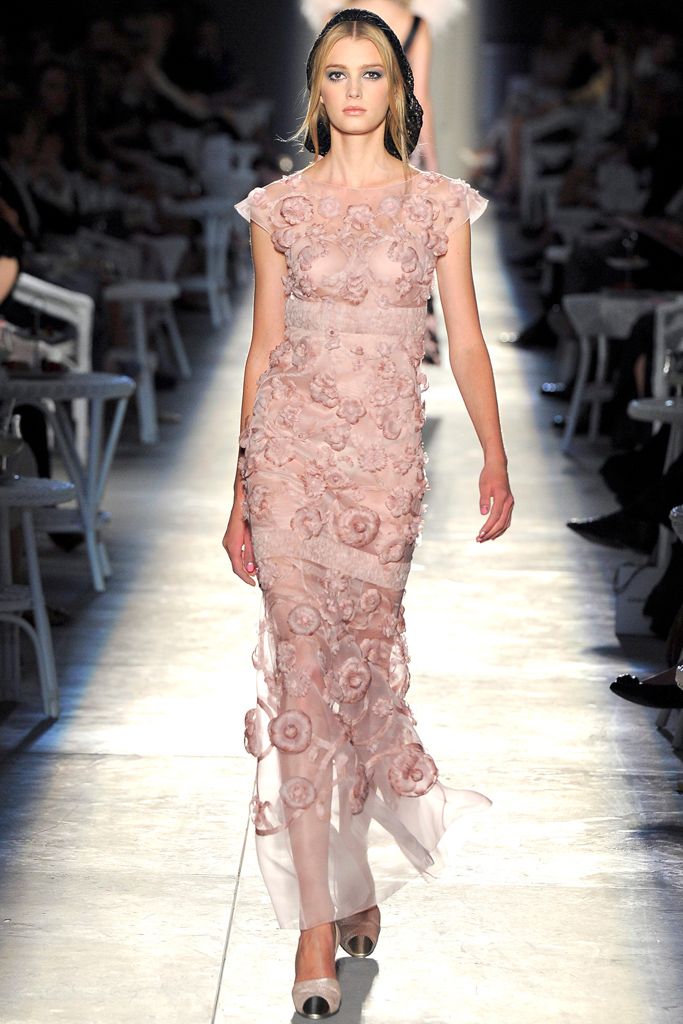 If you must wear nude: Chanel Couture Fall 2012
Why:
This is an especially sedative choice. Drape it, ruffle it, make it strapless – a nude gown is most likely to underperform anyways. But not if it has little pumpkins on it! Or is it roses?
Who should wear it:
Redhead Jessica Chastain.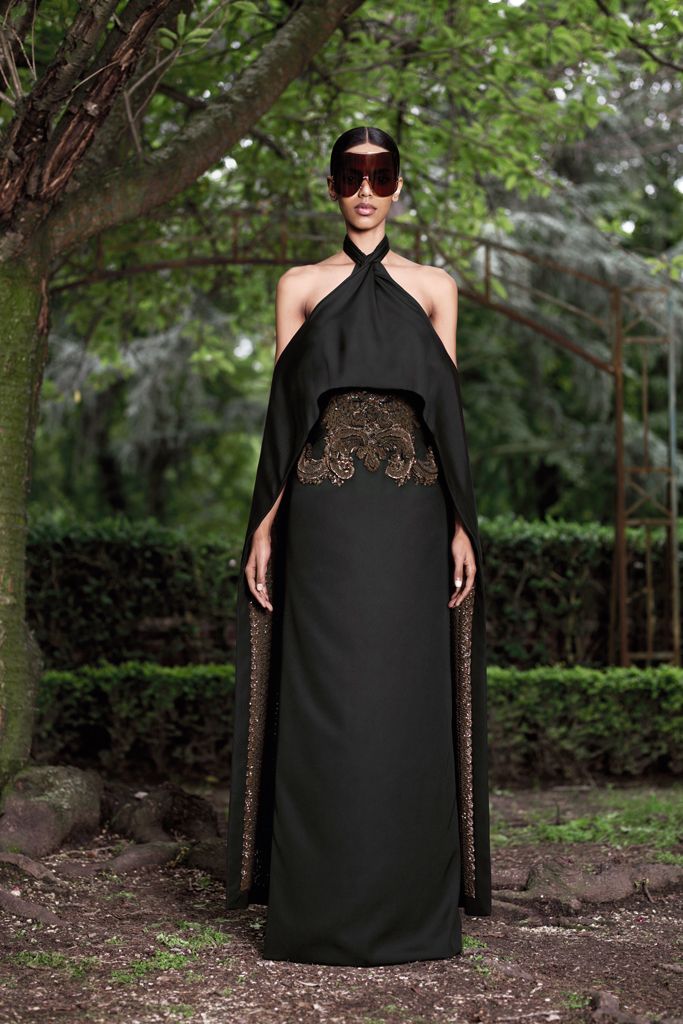 If you must wear black: Givenchy Couture Fall 2012
Why:
How far can a black sheath go? Pretty far, if it's done right. Unfortunately, most black numbers on the red carpet are tulle-infused or lace-overdosed, and a big yawn. Not this one.
Who should wear it:
Based on her last escapades, none other than Anne Hathaway.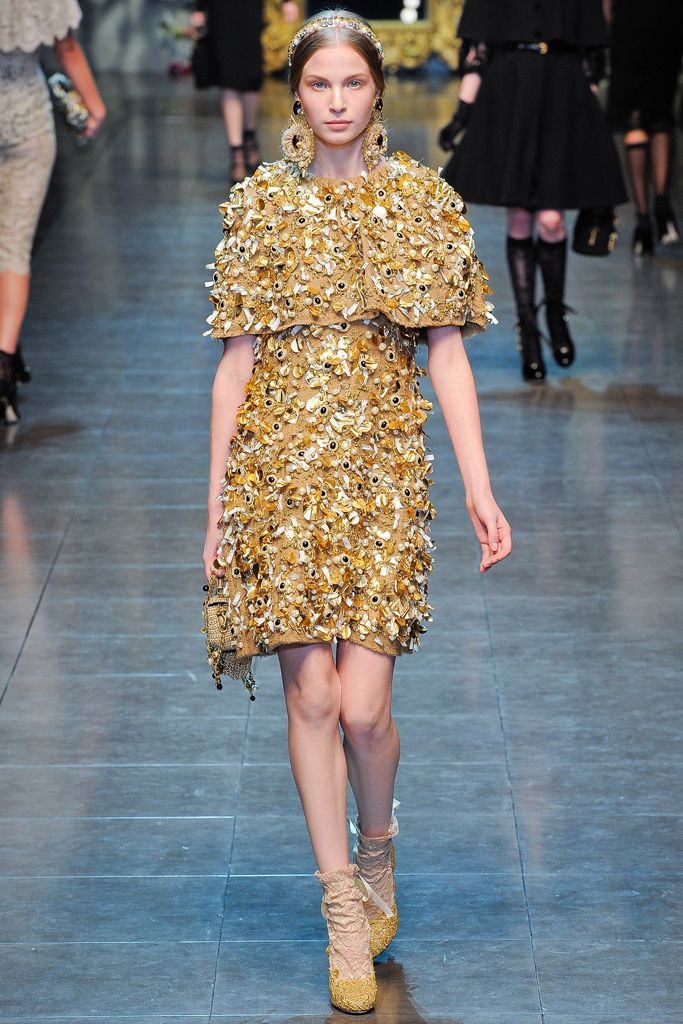 If you insist on sparkles: Dolce & Gabanna Fall 2012
Why:
Oh, those sequins! Not every dress that sparkles also shines, and a whole lot of forgettable sequined gowns can prove it. This is an artistic, bold alternative.
Who should wear it:
I'm torn. Marion Cotillard could be great this. Less obvious options: Sienna Miller or Hayden Panettiere.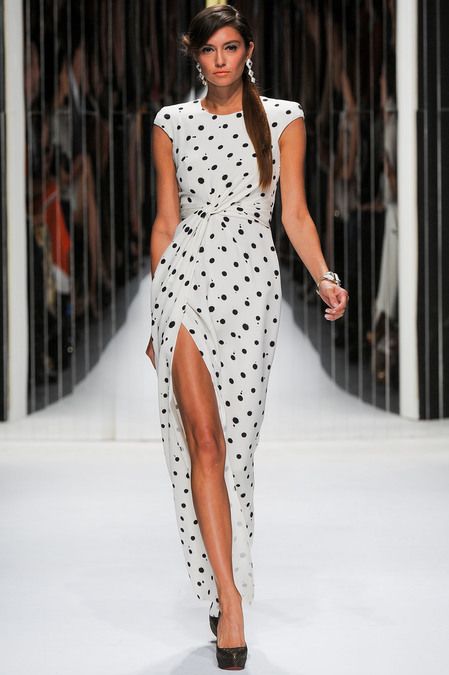 If you are a print kind of gal: Jenny Packham Spring 2013
Why:
Usually, a printed gown ends up being a disaster. Why? Because everyone's after the cheapest print of all – flowers. How about some totally adorable (yet sexy) polka dots instead?
Who should wear it:
Nicole Kidman.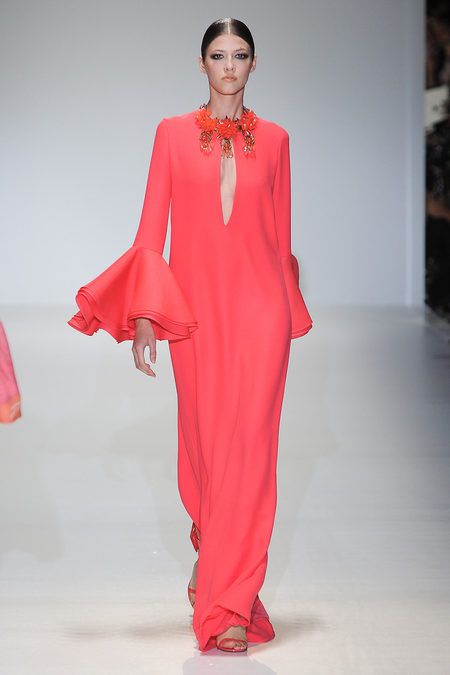 If you can't resist a cleavage: Gucci Spring 2013
Why:
Cleavages tend to photograph horribly, and it's a known fact. This otherwise conservative dress turns the sneak peek into a delightful surprise.
Who should wear it:
Julianne Moore.
If you opt for short and sweet: Holly Fulton Spring 2013
Why:
Every award show, there's a young actress that chooses to go midi. Sometimes it works, sometimes it fails – but it rarely lives to its full potential. Holly Fulton, one of my all-time favorites, provides us with an example for a whimsical, sexy, sharp choice.
Who should wear it:
Jenifer Laurens has the body for it. Does she have the guts?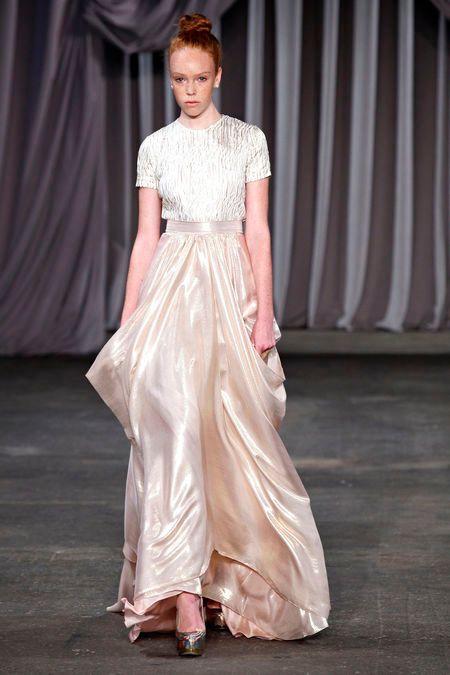 If you go for lady-like glamour: Christian Ciriano Spring 2013
Why:
Granted, lady-like is unbearably boring. But boring doesn't have to be ugly, folks! This elegant gown is Kate Middleton-worthy, and even kind of exciting.
Who should wear it:
Julianna Margulies.
If you are Tilda Swinton or Kate Blanchet: Mary Katranzou Spring 2013
Why:
Only true mavens of style, or might it be aliens who descended upon us for the award season, can carry out shapeless stuff. But shapeless can be fun, too, as this dress proves.
Who should wear it:
You know who. But since they're not invited, here's a wild card: Lena Dunham! You go girl!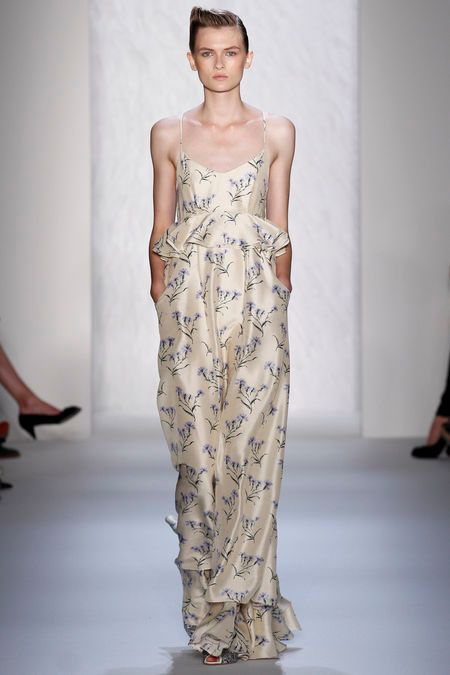 If you want to keep things simple (and virginal): Suno Spring 2013
Why:
Awards shows sometimes serve as initiation ceremonies for younger starlets. The younger starlets in question often opt for bedspread-like horrors. This gown is a refreshing step forward.
Who should wear it:
Elle Fanning, Chloe Moretz, you got the point.