As someone who've worked in fashion enough to know NOT ever trend is a realistic one, I'm more then delighted to find out this spring that others think like me and smirk, openly or descretely, at Chanel's giant hula hoop bag. Yes, fashion is not only about wearability, it is also an artform, but does art really refers to a big plastic hoop with a bag stuck to it?
LOVE, issue 9: the bag as a cover-up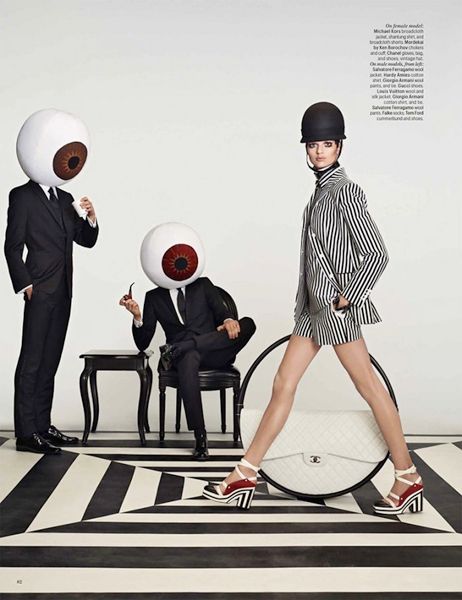 W Magazine. calling the bag by it's name - surreal
But my favorite article so far is by
Fashionista
, which mocks the forced "creativity" the bag egnighted in magazine editors. Naked, futuristic, or riding it rodeo-style, models are stuggling with the odd piece everywhere from W to Elle, as if the use of the hula hoop is some kind of a fashion-loyalty test.
Elle France: Riding it
This, by the way, is how Chanel had it in mind: as a part of a beach apparel!! Laugh or cry, but you can't shake it off (note the pun!) :)