So if you have a pulse and even the faintest interest in pop culture and celebrities, you must have seen this: the "scandal", the "pathetic dress", the fashion decision even Paltrow, the woman who showed up at the Oscars wearing a cape, shall I remind you,
apologized for
.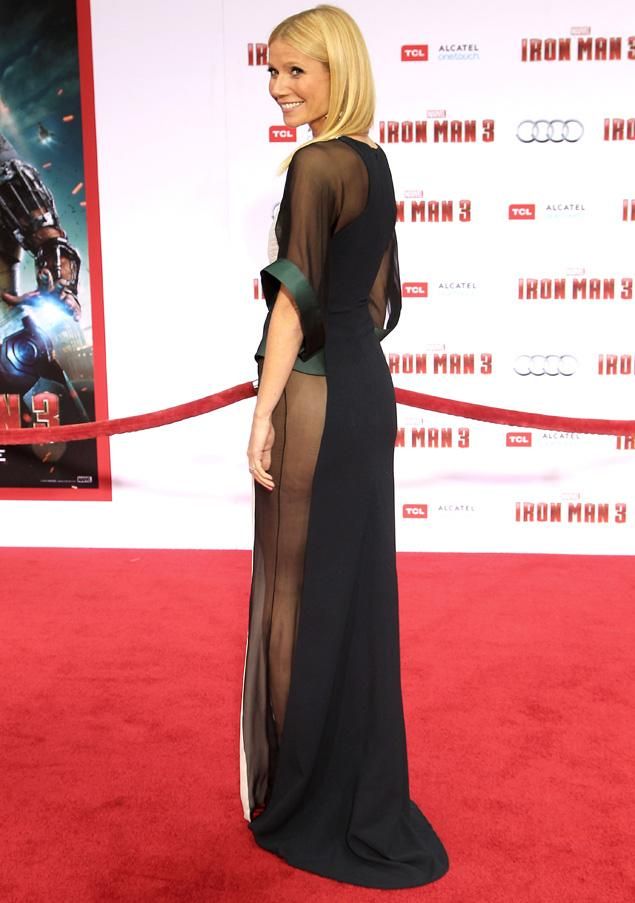 This is, indeed, a shocker (designed by Antonio Berrardi and constructed out of two different dresses), but it's barely (ha ha) a first. We are, so it seems, in the midst of a new trend, the sassy successor of the
sideboob
- the side butt. Just a couple of weeks ago the Grammys brought us this: the "milder" version, courtesy of the every-upcoming Kelly Rowland, in George Chakra.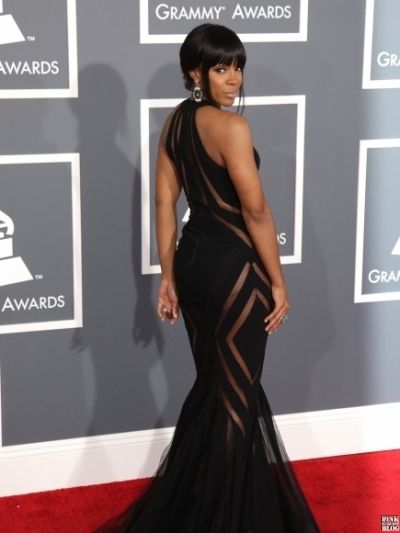 And who could possibly forget this: the white Kaufman-Franco creation turning attention, again, to Jenifer
Lopez's best (ass)set. Timidly and quietly, the sheer paneling hints, whether Gwyneth's backside screams. But was it all that bad?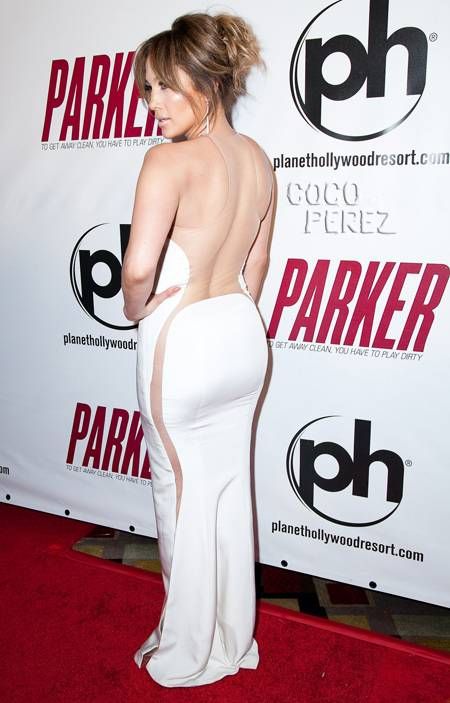 Perhaps, it all started with this? Gwyneth's best buddy, Stella McCartney, made a lot of starts blush with this polka-dot stuff, and even the matronly Kate Winslet here manages to look foxy. I don't remember my favorite blond spotting the dots, so I guess the very very sheer moment at the Iron Man premiere was a belated
acknowledgement of the idea.
Either way, I think this a funny and humbling moment. Gwyneth always had some sort of a stuck-up aura around her, and this - wanting, so openly, to be sexy and generate some buzz, just makes her a human. Is this a trend worth emulating? Probably not outside of your bedroom, but for her, it worked. Not convinced?
How about now? Do you side her side-butt?