The summer is truly upon us these days, and I've been craving color and adventures. Ethnic mixtures, bold statements, funky nails and all these other cliches. I want them all!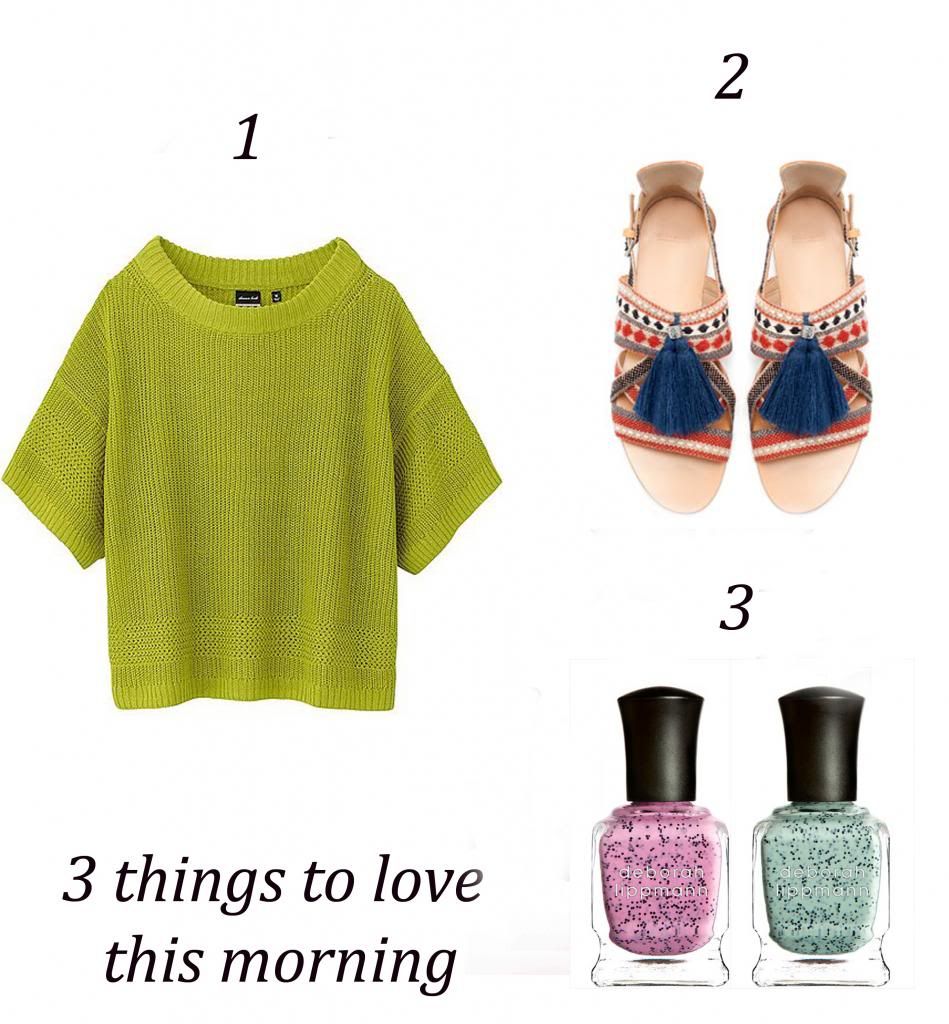 1. I actually did order thins
Lilian Loeb for Uniqlo
sweater in grey, but I do have second thoughts. The sweater is rather large and loose, and I think it would make a better statement in lime.
2. I'm a known sucker for tassels, ethnic embroidery and embellishment, and these Zara sandals (on sale now, I believe) have it all.