Sometimes, the most regular objects can surprise you. When I wore this trendy, yet pretty everyday dress earlier this morning, I didn't think it's "blog material". But then, on my way to somewhere, this strange building appeared. Something about it connected with the patters and the cut-outs, some kind of an "ancient" feeling rose. This is the result: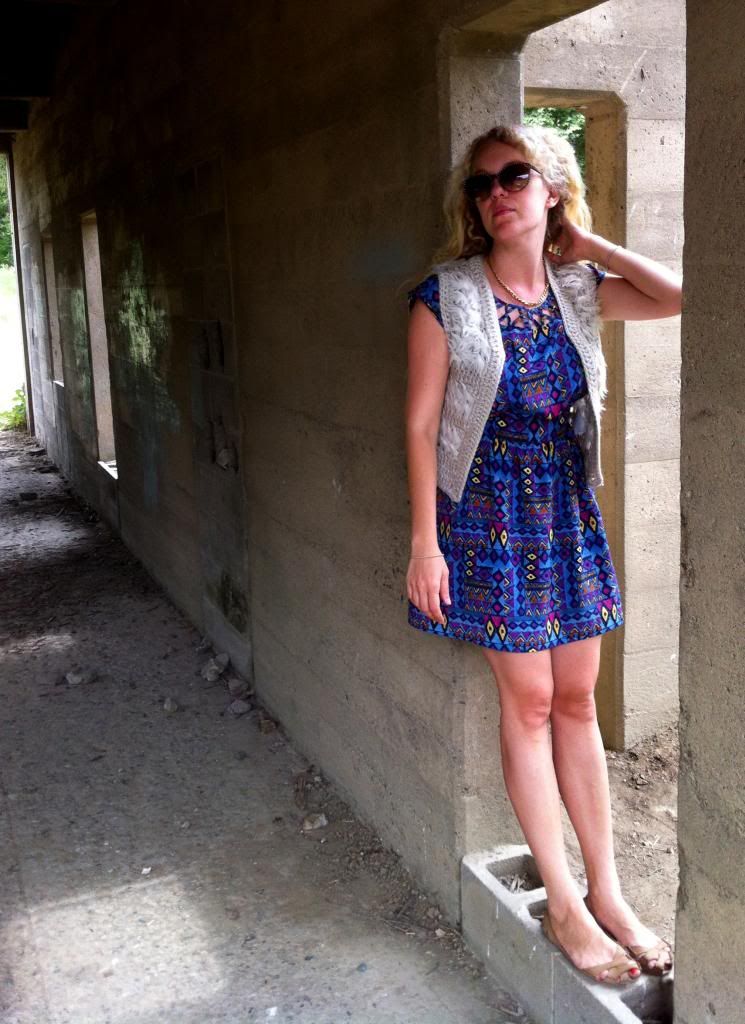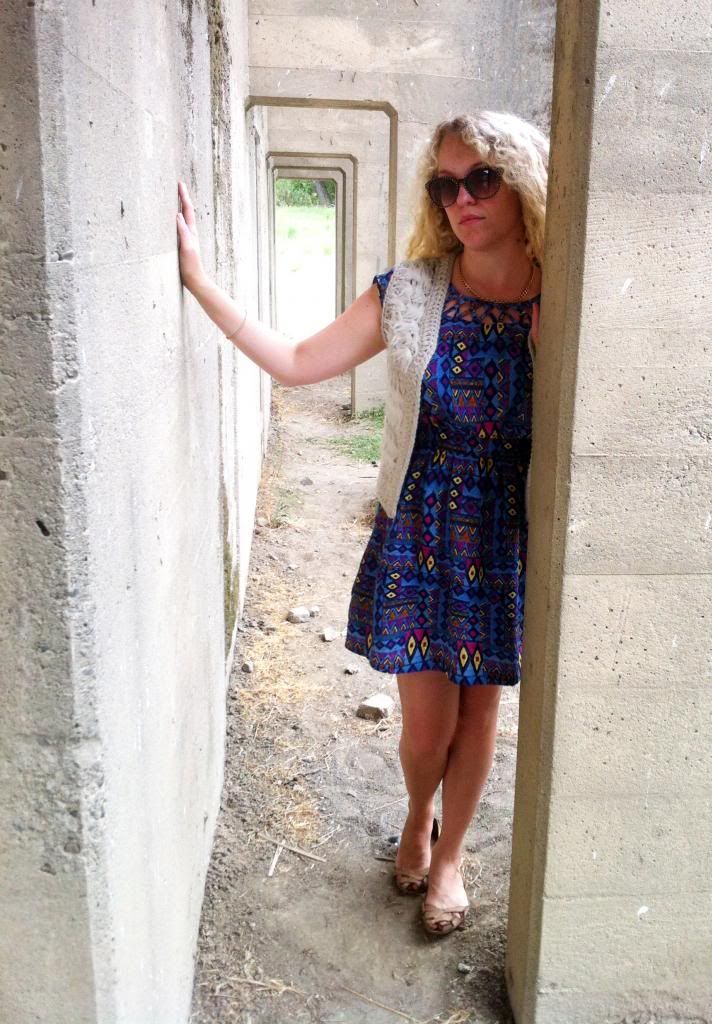 Dress - Forever21, vest - Topshop
That goes again to say, sometimes the simple, trend-imitating chains can come up with adorable, elaborate wardrobe musts. I can't pass on a good print, and although this dress was bought at Goodwill and I don't know what season it belongs to, it reminds me of the African wave Forever21 captured so accurately here. This is what mysterious concrete formations are made for!