I accidentally read today on
"1001 Glamour's DOs and DON'Ts"
(on newsstands now) that the fall's layering "update" is "let shirttails hang below a sweater". Well, that's exactly what I did on my last visit to San Francisco, on a day that begun all foggy and ended up with me cursing my black jeans for soaking up all the sun. You never know, in this town.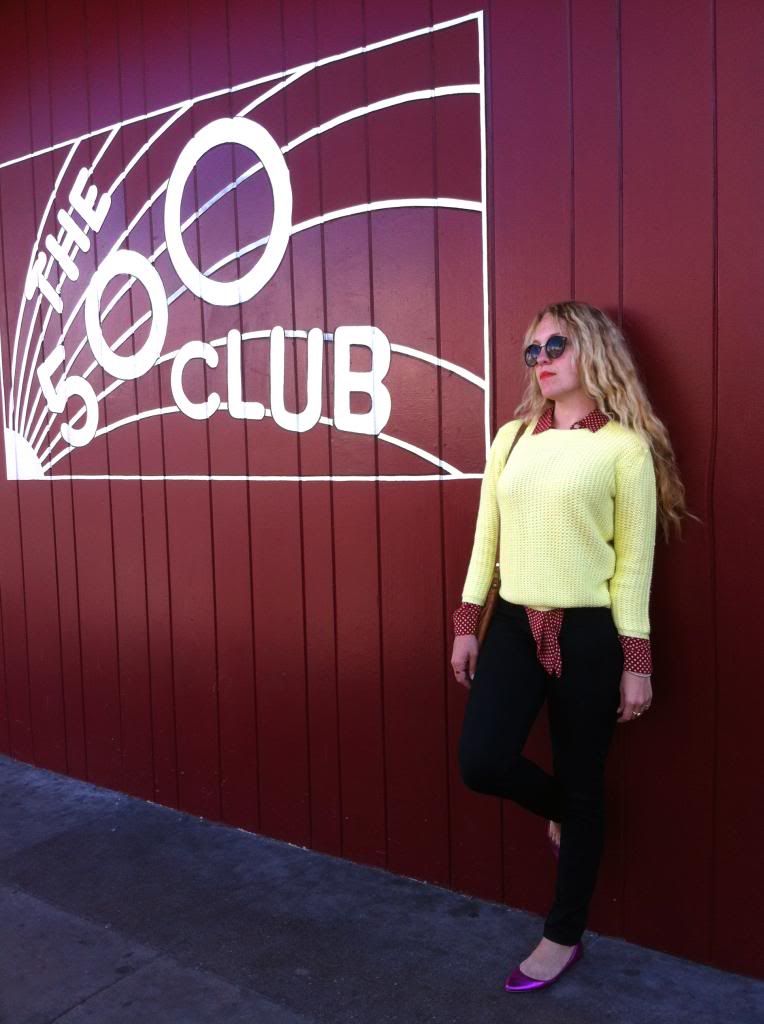 Sweater and shoes - Zara
Shirt - Vintage
I thought this look channels retro, and so does the background - yes, the most unglamorous place in the trendy Mission neighborhood. I haven't layered a sweater like this since high school, absolutely refreshing.