It's hot. Everywhere. I talk to my friends back home, and they say they're melting. I attempt to have a great Sunday (success!), and I melt myself. I try to keep cool with a milkshake. But I'm wearing a snugly vintage dress and a heavy belt, so it's only partially working. Fashion is all about sacrifice.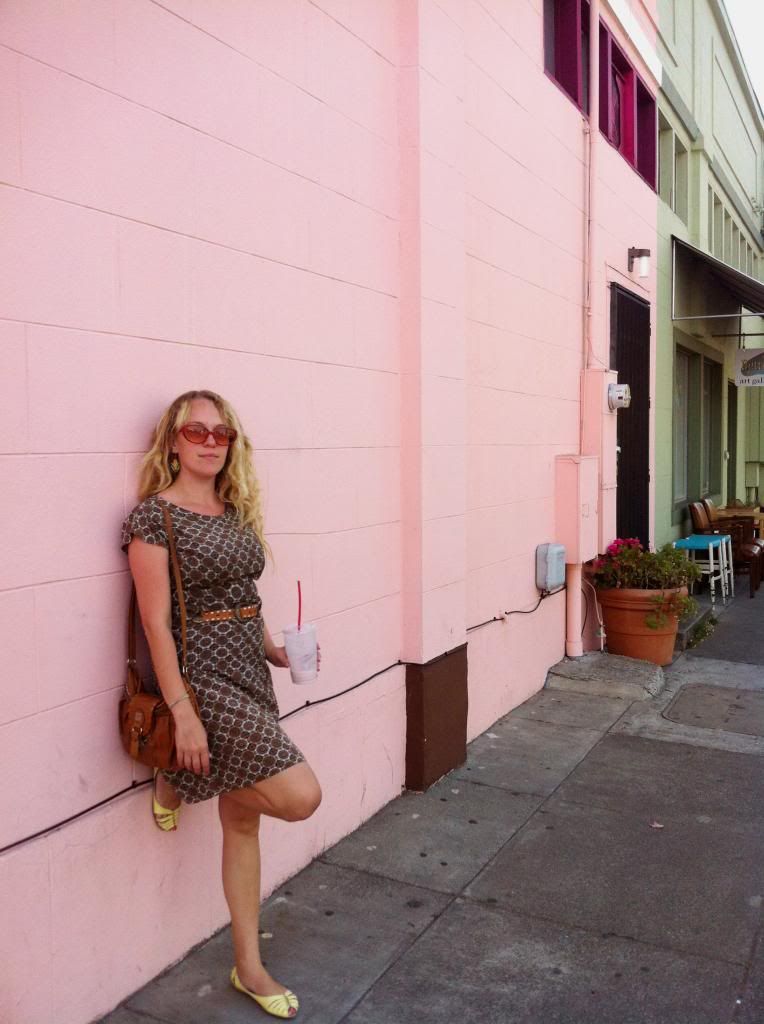 Dress - vintage
Belt and corn earrings - a gift from a neighbor
Once, I used to own a bunch of vintage dresses like this one. Then I moved on. I actually picked up this dress to sell later, but until that happens - I tried to wear it. I've been obsessing over McQueen "tile" dresses for some time now, and this one is quite close, and oh so far at the same time.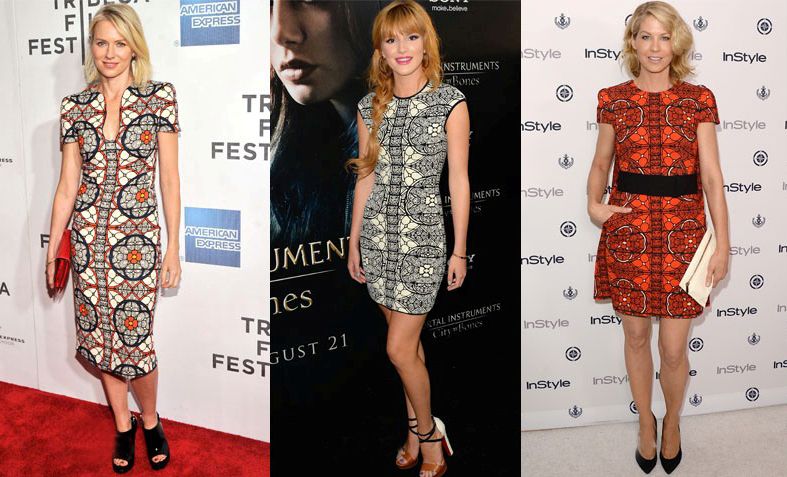 I can only hope these ladies are not as hot in the heavenly quilted creations. They must have air conditioning on red carpets. But do they have corn-shaped earrings? Nope. Keep cool everyone.