All my life I've been having an ambivalent relationship with maxi skirts. One of many constrains dictated by our body type, long skirts are known to "shorten" me, as my legs are simply not neverending enough. But I do love them. Very rarely, they love me back.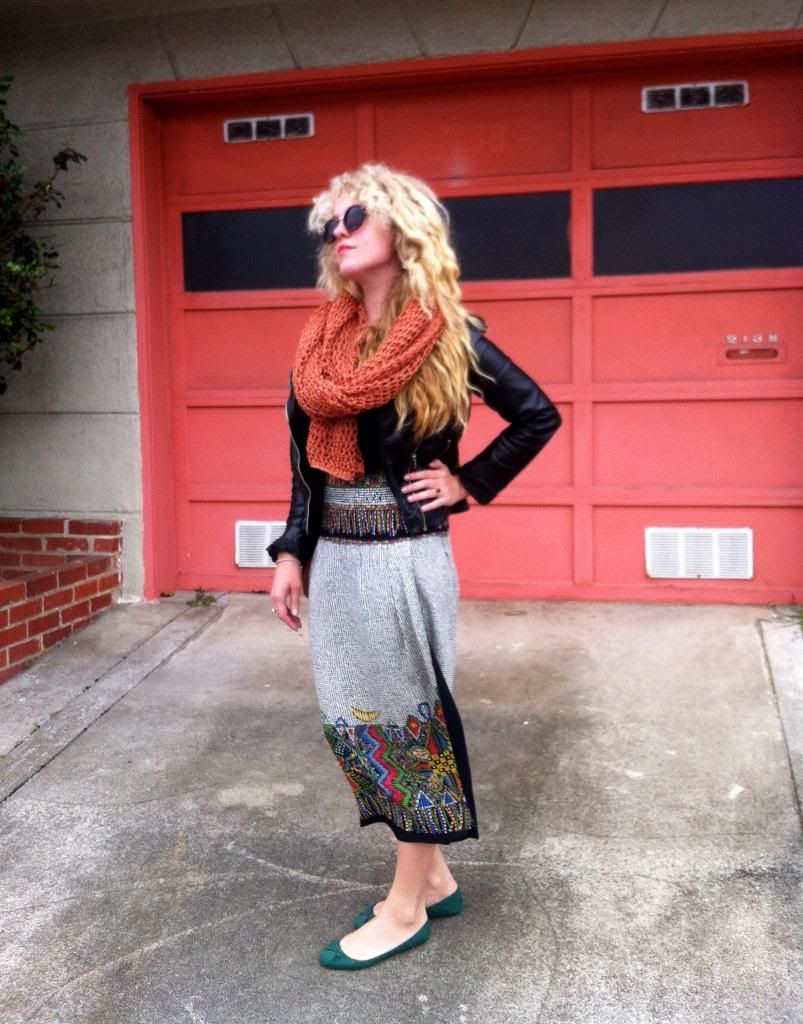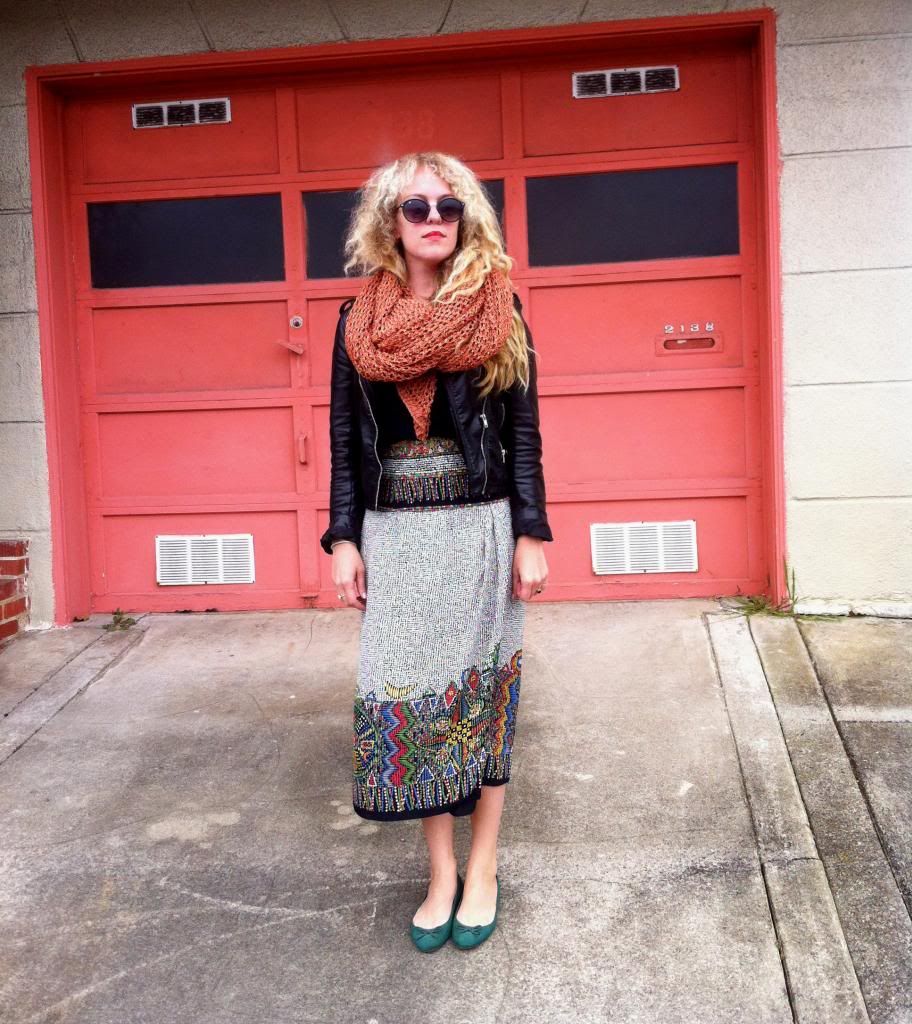 Skirt - Platinum by Doroty Scholen (Salvation Army)
Shirt - Cheap Monday
Jacket - H&M
Shoes and scarf - Zara
This skirt, scouted in the very uninviting spaces of a local Salvation Army (and bought for 3.99) is a little miracle - the wrapper cut is flattering and comfortable, very fit for a brisk visit to San Franciscan streets. Additionally, I think I prefer this length, as should ladies who banned flowing maxi, harem pants and other long-legged wonders from their wardrobe. More on my last San Fran stop - soon!