Fashion week is over, and I'm back to California, where the sun is shining fiercely and there is no subway, people in suits or tense faces. Relaxation is king, and this leisurely caftan-dress feels like the natural choice for a weekday breakfast. Yes, 11 a.m.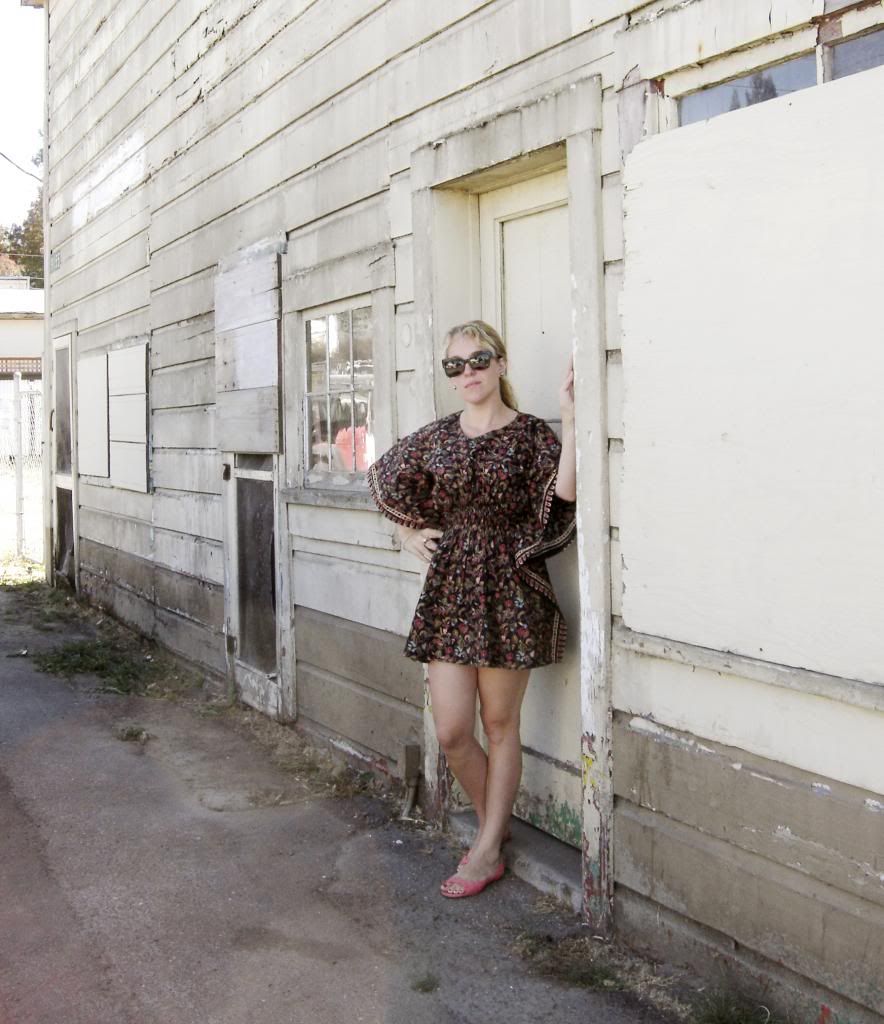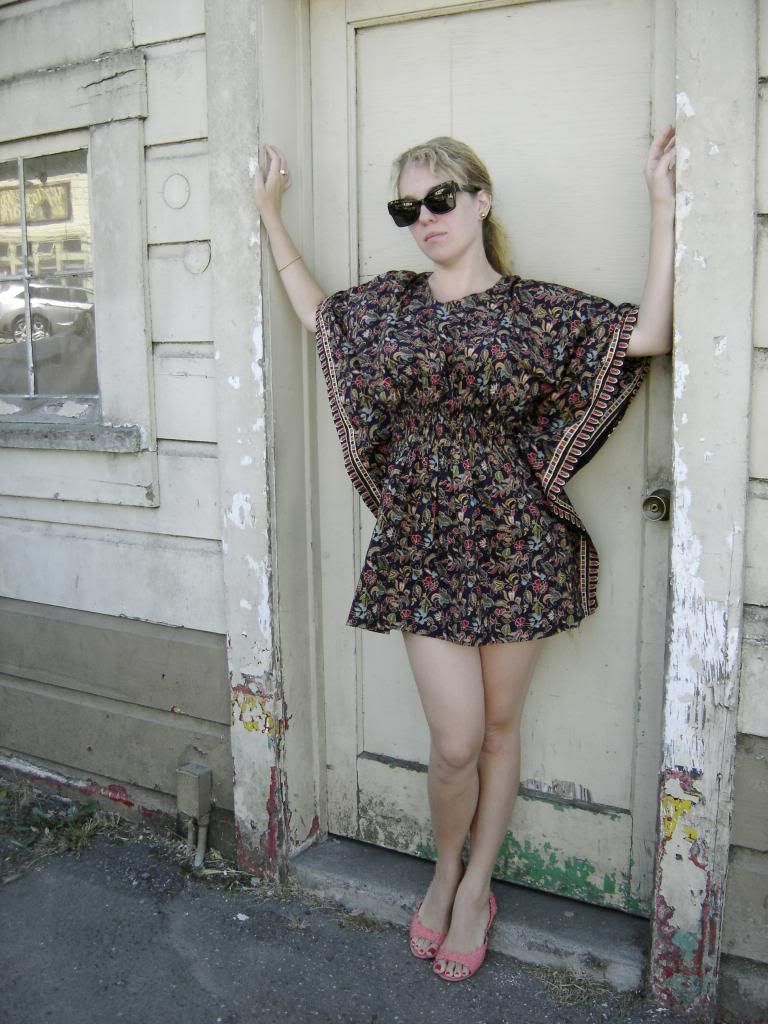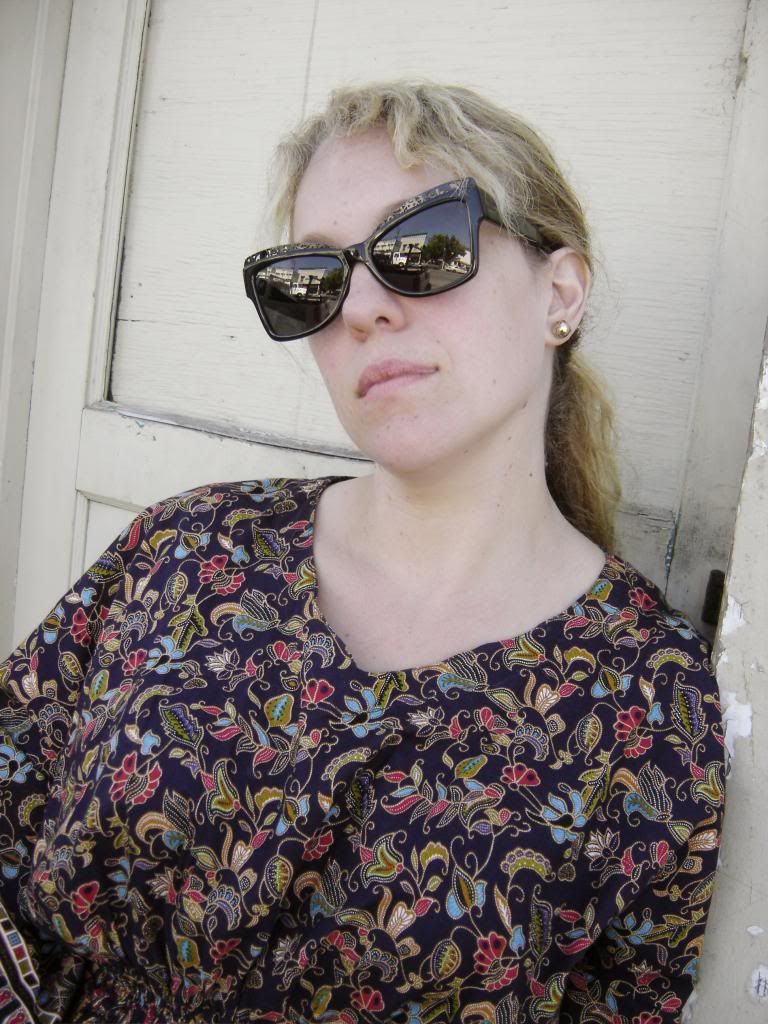 Dress- Second hand from Beacon's Closet
Glasses - Karen Walker
Overwhelmed by the abundance of this
amazing second hand
, I decided to buy whatever "jumps" at me from the rack - this dress did. I love how comfortable it is - the cut is so forgiving, and the cotton fabric doesn't cling - I must confess, it's been my lounging outfit since I landed, hence - I just didn't change when going out! The only blast from Fashion Week is the huge, whimsical sunglasses I got from Karen Walker, already a winner with the local Safeway crowd. Thanks, New York!