When it's 90 degrees outside, you try to make it to all the shows. and stay fashionable on top of that. Days 4 and 5 have been pretty exhausting, not to mention scorching hot and demanding. But I'm wearing heels again (carried in the bag to the venue, worn in a dark alley.
What I saw: Nanette Lepore. Marc by Marc Jacobs. Mordechai by Ken Borochov. Alon Livne. Smaller events and presentations were the key of these last days, and curiously enough, the mini-hype made them more intimate and memorable. Alon Livne, my fellow Israeli, presented a bold, futuristic collection, Lady Gaga's wheelchair designer sent gagged girls down the runway at the Standard hotel, and Marc... He just knows how to pick he right soundtrack.
A golden amazon in Mordechai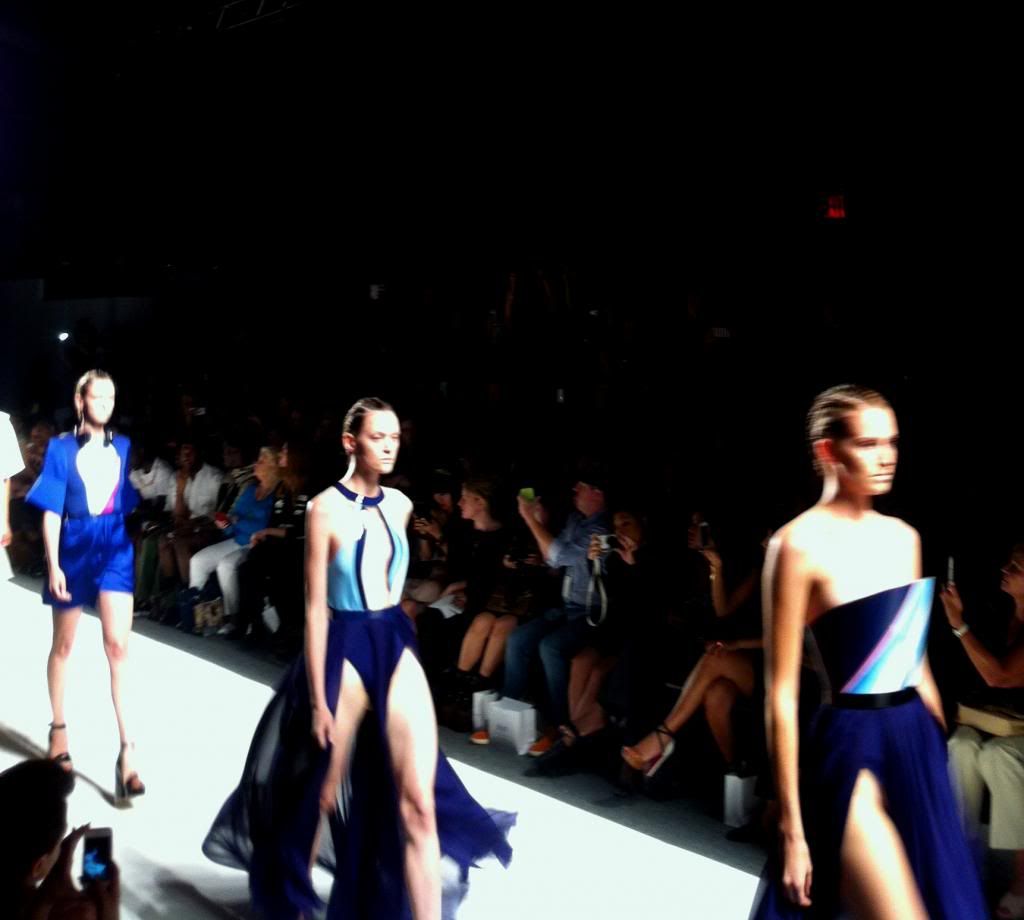 Alon Livne's beautiful aliens
Waiting for Marc to start
What I wore: high street and designer. For day 4, I went for a mixture of simple things with a little helping of awesome shoes and what turned out to be a very, very handy accessory, a fan - kindly given to me by Fancy Hand Fans. Plus, debuting a great start-up that received so many good reviews on the otherwise unfriendly New York subway: the double necklace!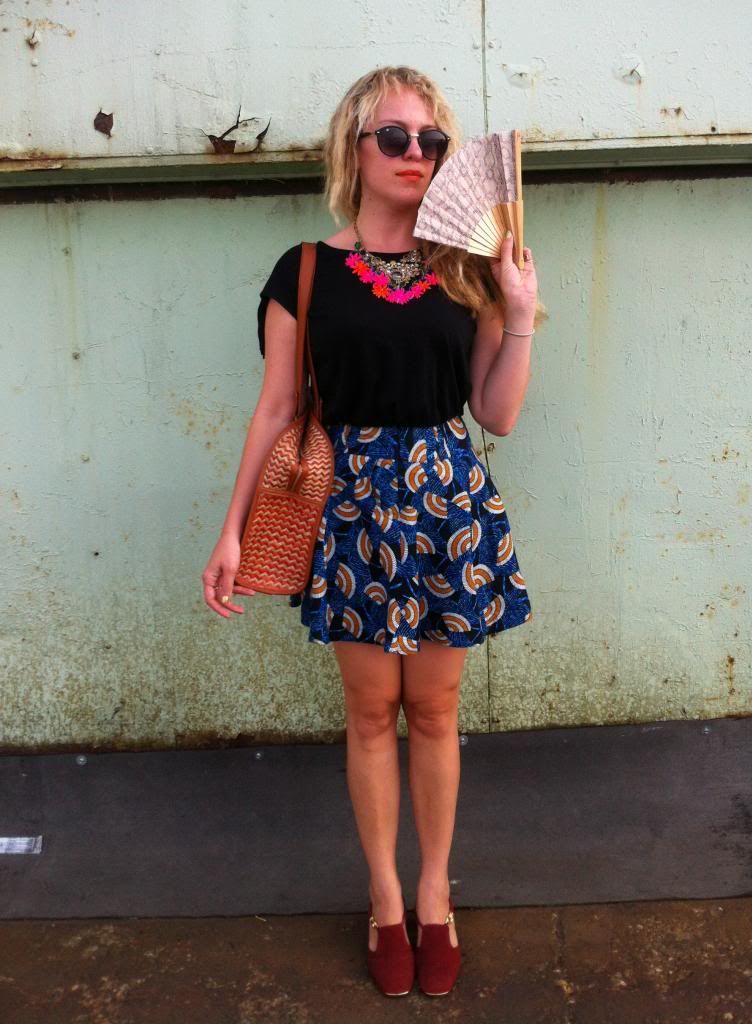 For day 5 I aired the new dress I bought at Beacon's Closet, an amazing find in Brooklyn - See by Chloe, no less, pure silk, accessorized with golden shoes and a heavy chain. And my bag, hiding a pair of flats. Shhh....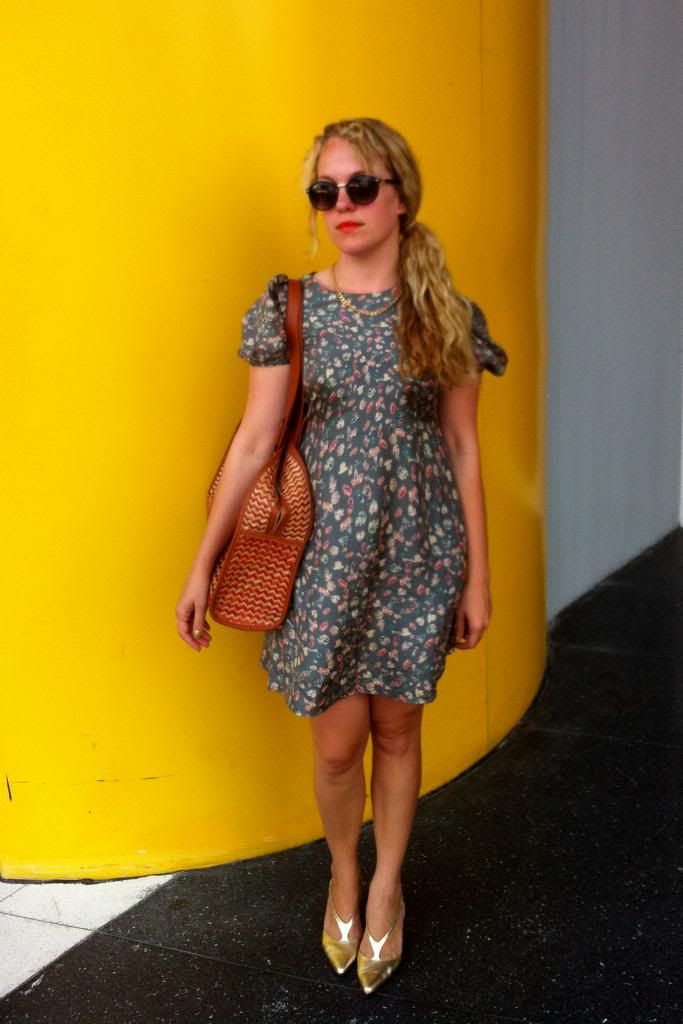 So Fashion Week is over for me - I liked big parts of it, I would've liked it even more if I had friends to enjoy it with me, and I'm most defensively not going to bring heels next time. Platforms, perhaps.