After a long journey into Vintage Land, here's a brief comeback of the "new". Busy times are all around - guests, work, big birthdays and New Year resolutions, but I had a burning desire to pair these items I bought recently and to play around with proportions and even, dare I say, styling.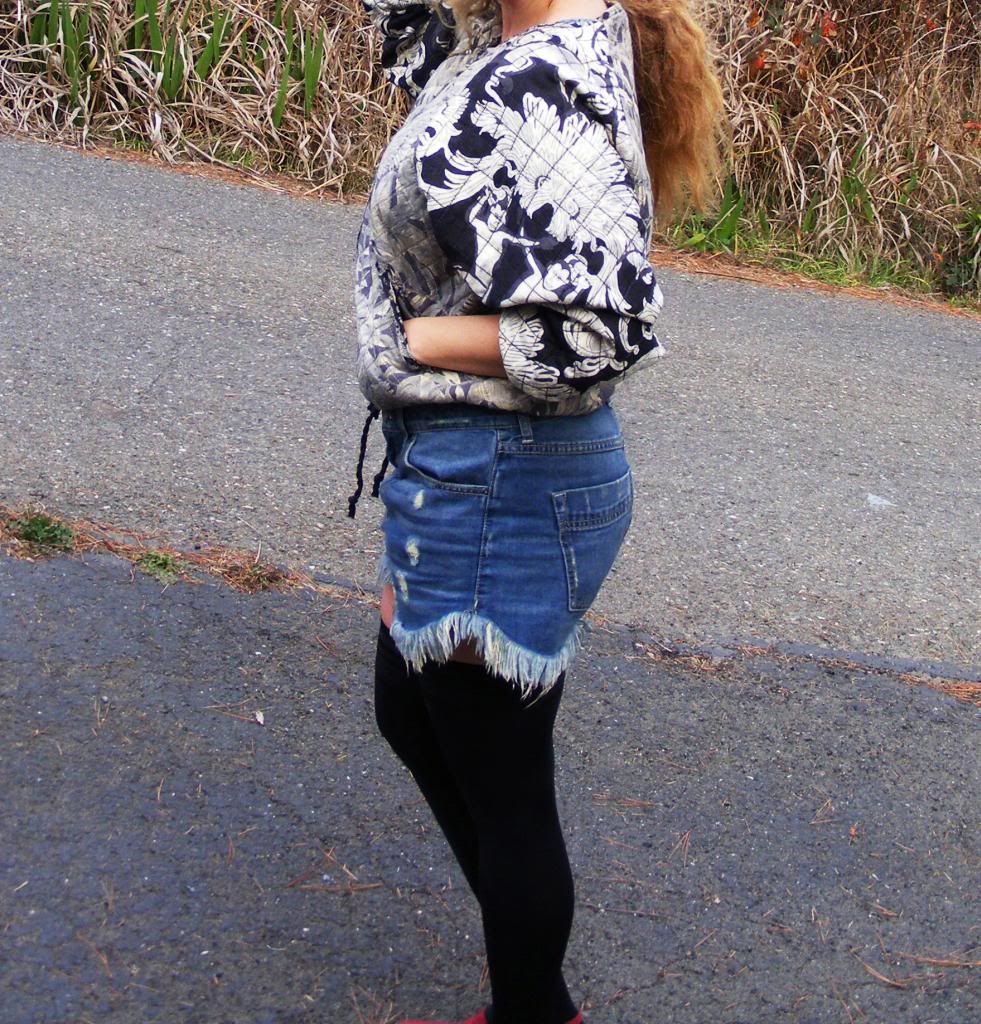 Shorts - Free People
Shoes - vintage
This is the mood these days - big puffy "baseball" jackets, fringe (the shorts - on sale, in a forgotten isle, in a flurry of winter coats), crazy shoes and yes, knee-high socks. "Clueless" meets trashy, and that's the way I like it.