Some fashion-loving ladies out there call themselves "curators" - they "curate" clothes. Sometimes I think I accidentally curate dresses with animal prints on them. Not leopard prints, but little tigers, horses and donkeys. Adding to the collection - swans!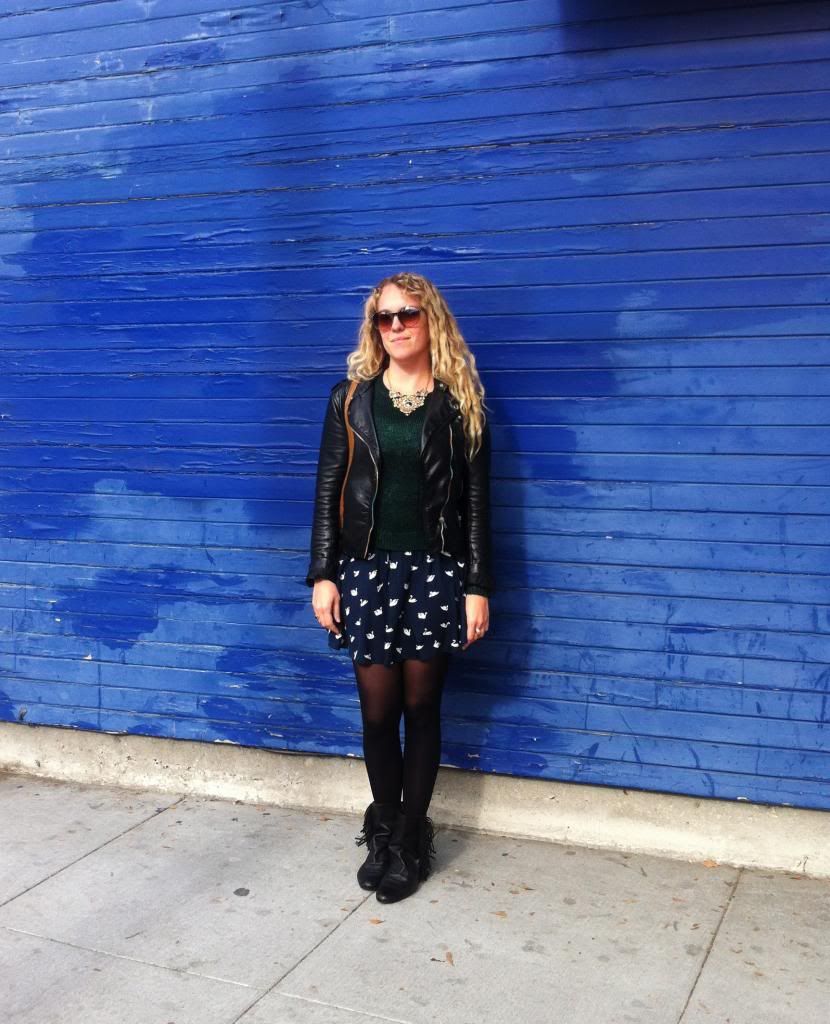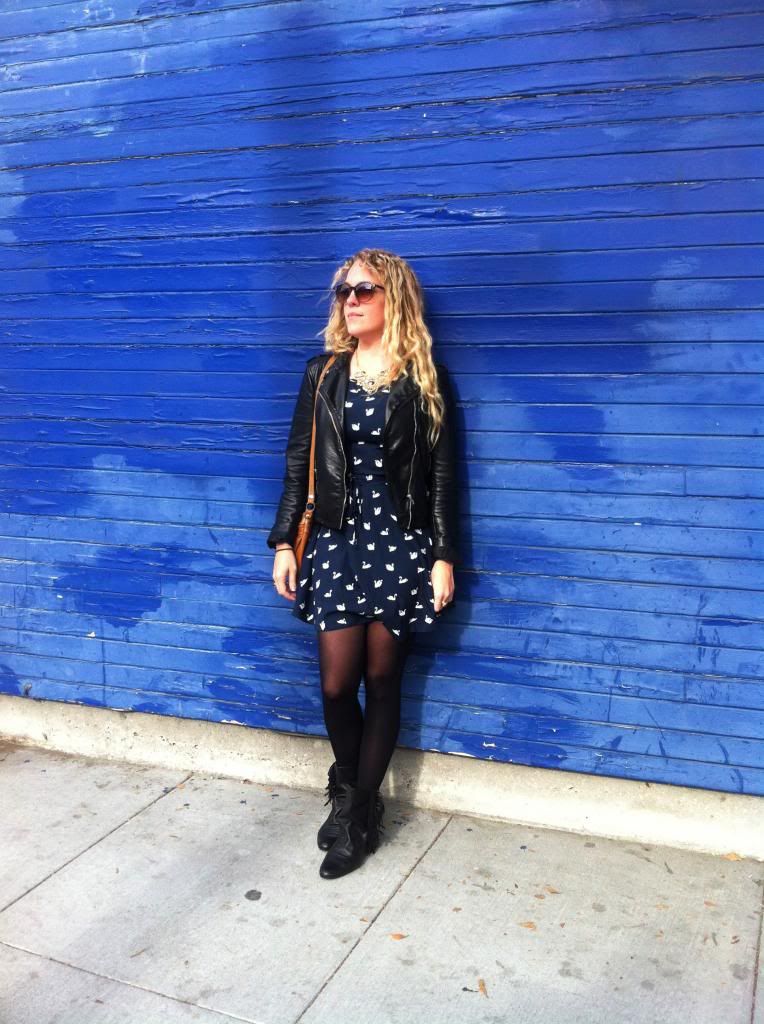 Dress - Silence and Noise
Sweater and Jacket -H&M
I love this flattering dress paired with a Christmas-y sweater. I'm also partial to modular, layered looks, which fit perfectly into the fickle climate. And next time - different boots, I swear.