I know, I've been absent. Buy hey, given the fact I flew across the ocean to come home I deserve a break. I landed straight into the buzz of Tel Aviv Fashion Week, which is nothing like the NYFW. Nobody snobs me out here (they wouldn't dare!) and the general atmosphere is of lesser importance and more of a fashion celebration - this fashion week doesn't have a "season" to be ahead of, which can't put Israel on the international circuit, but the intentions are good and everyone is friendly and happy to dress up to the nines. This is what I wore for the opening night.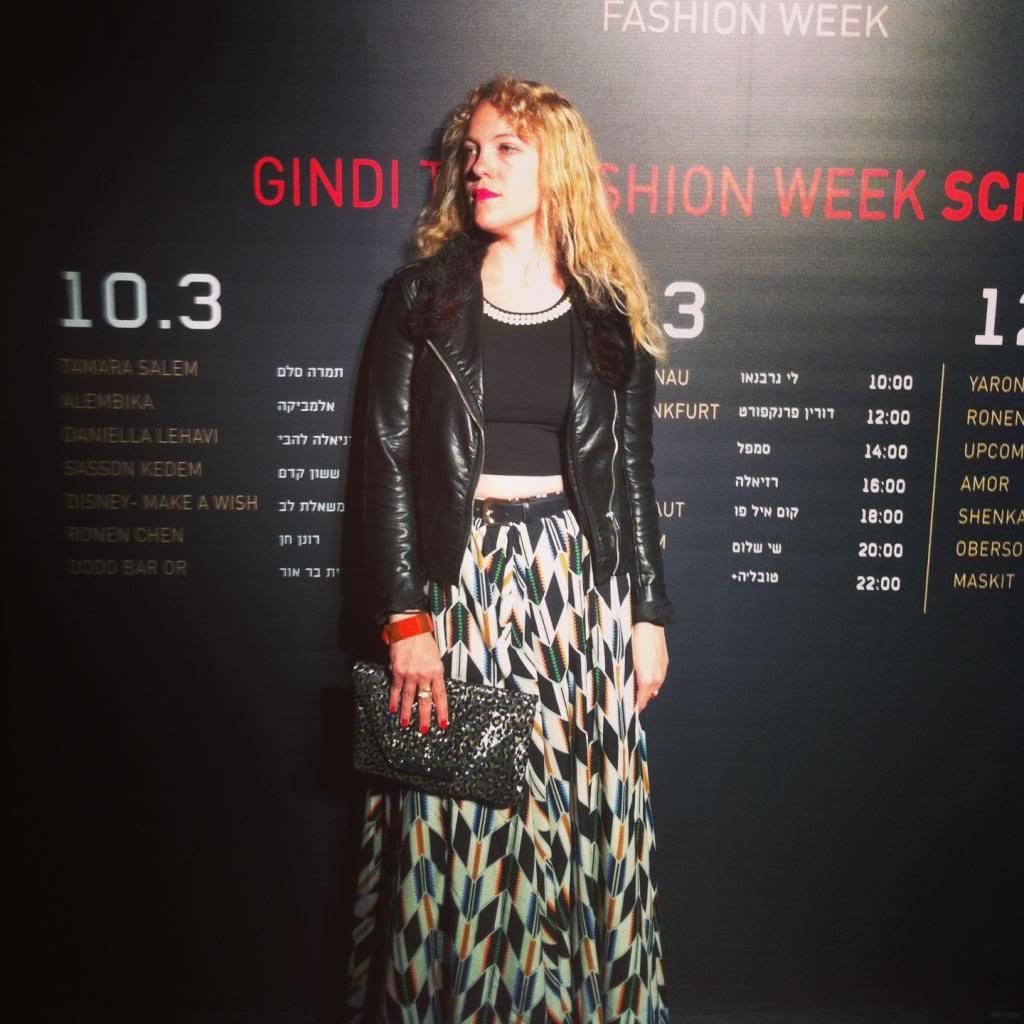 Skirt - custom made
Shirt - Forever21
Jacket - H&M with a vintage fur trim
I love the idea of a cropped top and a maxi skirt, especially with such a fine print. A lot of guests mixed up "fashion-forward" and "festive" and showed up in beaded, sparkly and floor-length numbers (one had a train, like at the Oscars, no less) but I don't like to overdo it. s hey say, "a fuchsia lipstick completed her look". I wore more cool stuff yesterday and the day before, so stay tuned and follow my
Instagram
for maximum updates!