I'm never going to be a surfer. When I was little, my Russian school had swimming lessons at the local pool, but putting my head under water seemed so absurd to me. These days I wear contact lenses, on top of everything, so water-in-your-eye sports is out. Beach-inspired colors and prints though? Yes please.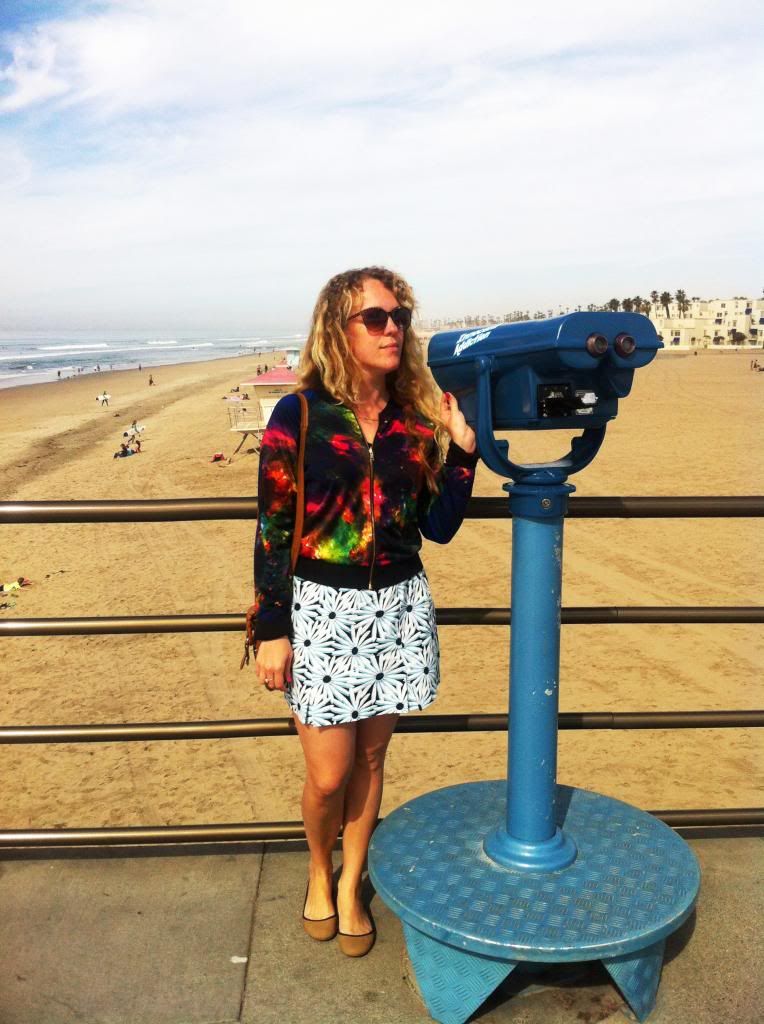 Skirt - Topshop
Shoes - J.Crew
IT's embarrassing how much I'm being asked about this top. Yes, it's from the Nicki Minaj collection, which - after reading
this piece of fine journalism
- I couldn't pass by. It's a damn fine collection, let me tell you, over-the-top prints and studs aplenty - and the top worked itself perfectly into our trip to L.A. Yes, this is a So-Cal beach. And yes, I know you want a piece of Nicki Minaj awesomeness right now. More L.A to come soon!