If the shopping center if full of squealing teenagers and everyone's buying household items they don't need, spring IS officially upon us by Israeli standards - it's Passover time, and all bets are off. I love spring for the obvious reasons - the flowers, the sane weather (the rain is behind us, the scorching heat is yet to come), the festive atmosphere. I always do my annual vintage sale around this time of year - the weekend was dedicated to that. In between, I found time to be flowery and put-together for BeinIsrael.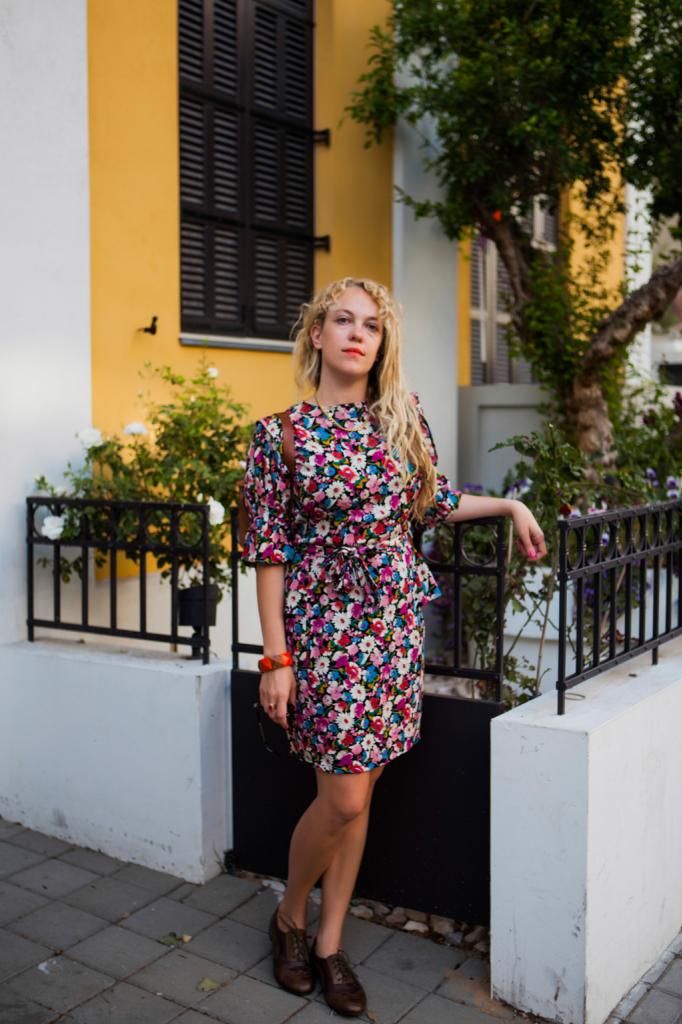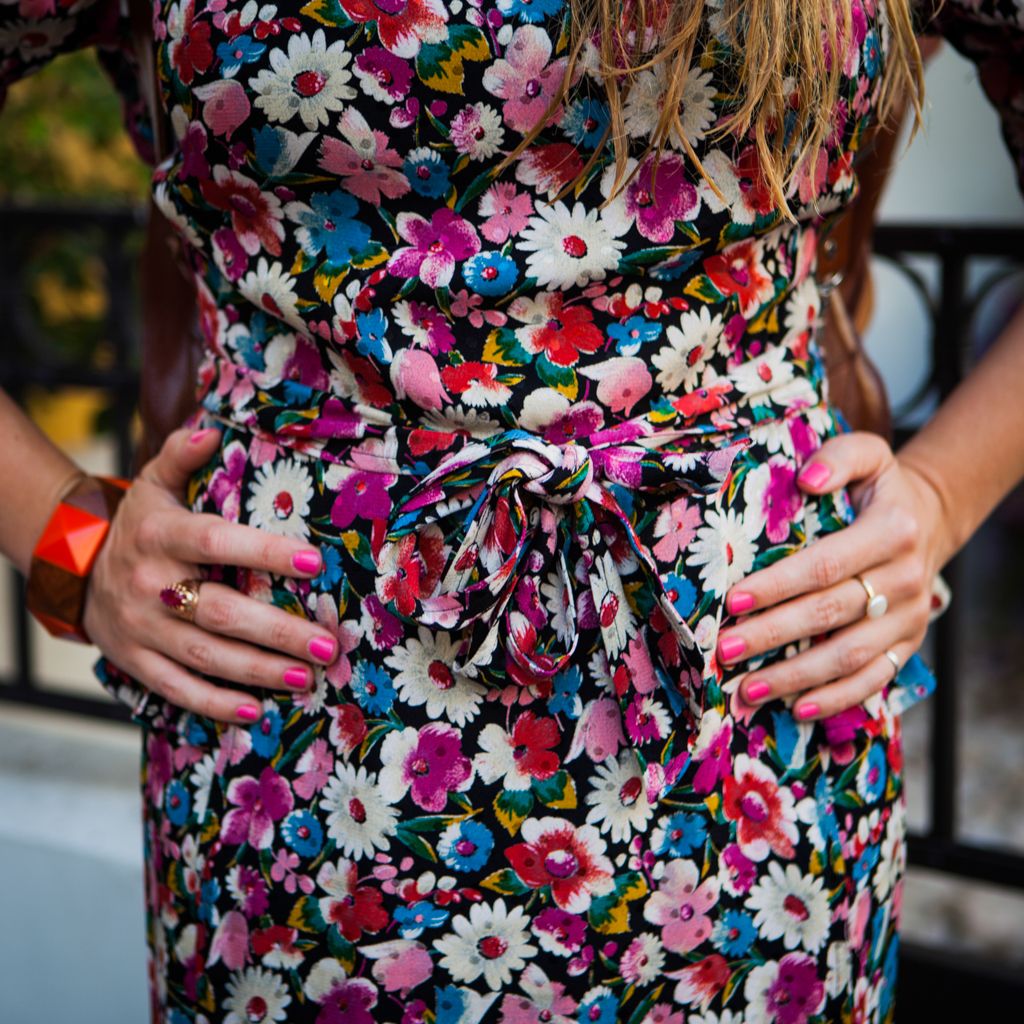 Dress - Vintage Ungaro
Shoes - Antelope
Wonderful Liya Geldman and I teamed up for this post - it was meant to promote my vintage sale (and you can read my thoughts
here
), but came out inspirational on any level - why can't I dress like this every day? :) I'm in love with this dress, naturally - it's a true gem, especially with manly leather accessories. And how about this backpack? I need a dozen of them. Happy Passover - new energies, great adventures, love and fashionable statements to us all.
AND!! The blog is going to a surprise location tomorrow. Stay tuned.