I'm exited - first time ever I'm posting a post live from one of my trips - I guess some free time and a user-
friendly laptop are key ingredients in this business. Where am I? In Prague. Prague is very picturesque, but I guess there's a reason I've flown away to all those remote places and never came here - it's very "middle of the road", undefined and mellow. The people look modest, nobody has a particular style - look like teenagers everywhere, adults look like in a mail-order catalog. Oh well. Either way, I did not know what to expect, hence, I Excelled in packing, this time around. Here I am showing off my wardrobe in yet another stone-paved alley.
אני נרגשת - זו הפעם הראשונה שאני מרימה פוסט מחו"ל. נראה שלפטופ זמין ומוכר והרבה זמן פנוי בערב הם המפתח לעניין. ויש לי זמן פנוי בערב כי אני בפראג - עיר ציורית אך מאוד לא מעניינת, סה"כ. עיר אמצע הדרך נחמדה וכמעט - אירופאית, עם אנשים צנועים שלובשים מה שנראה כ"גולברי" ו"המשביר החדש לצרכן", חנויות בגדים עם סריגים בצבע בז', פה ושם איזה H&M, מה אתם יודעים. אם נעזוב את כל זה בצד, מהאריזה שלי אני מרוצה - בתמונות למטה אני מדגמנת את הגרדרובה בעוד סמטה חביבה, ביום של טיול.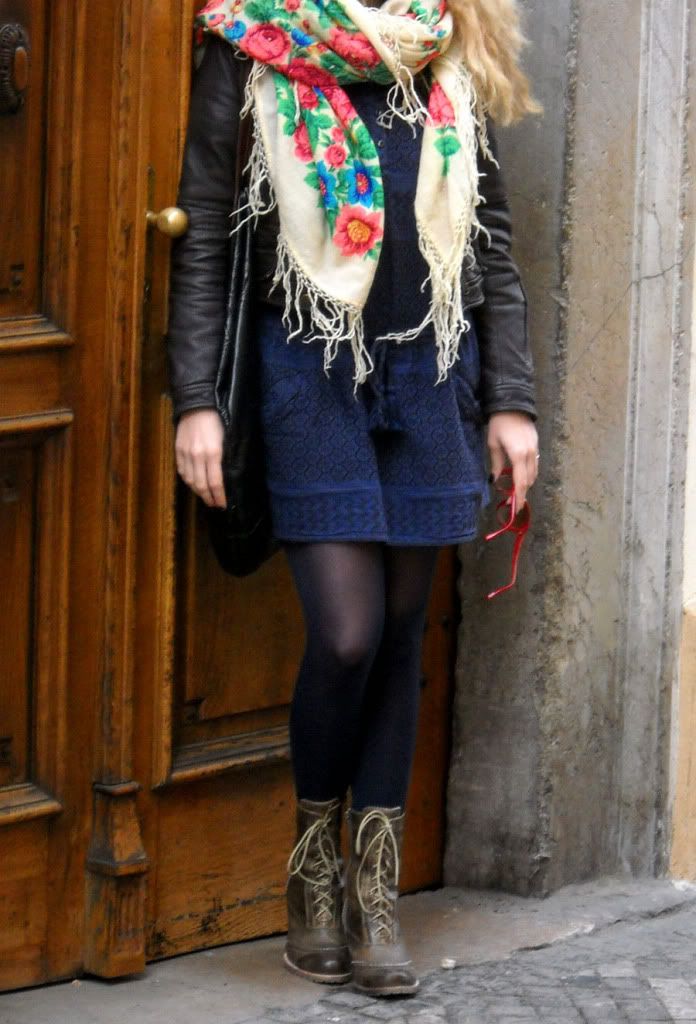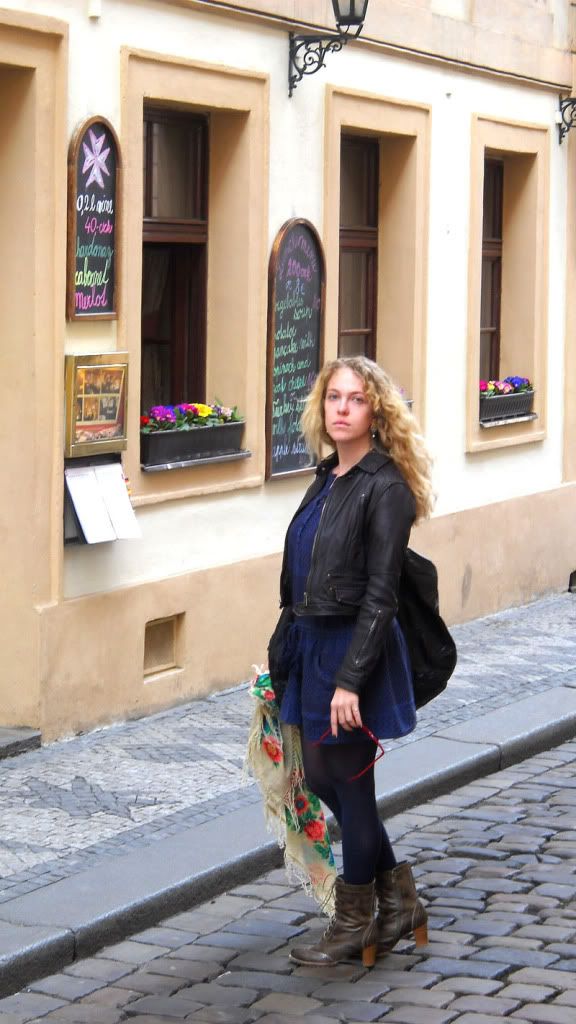 Dress - Zara
Shoes - Antilope
The dress is a traveler's dream - not too heavy, not too hot, comfy and reasonably ethnic. Another important thing are the shoes - I've been looking for these Nighties rough-yet-cool kind of boots forever, and finally found them in a comfort chain, aiming at older ladies. They are a dream to walk in, too, and I'm glad I dared to pack them. Another smart decision was to go for my favorite leather jacket as the main "layer". And of course - the European scarf, grandma's heritage. There, Prague!