I'm not sure how to pronounce this word: Gingham, but I'm pretty sure I've always wanted to put my hands
on it. This little childish print shined last summer in the sexy house of Dolce&;Gabbana, of all places, but this summer the appearances are scarce, mostly in pastels. So imagine how happy I was when at second-hand sale I participated in, I found this cute piece. And the little squares, as you will see, will go a long way.
אני לא יודעת להגות את המילה הזו: Gingham, אבל נדמה שתמיד השתוקקתי ללבוש אותה. ההדפס הזה, של המשבצות הקטנות והילדותיות, כיכב דווקא בקיץ שעבר, ובמפתיע במעוז הסקסיות של דולצ'ה וגבאנה. הקיץ הוא נראה פה ושם ברשתות, בעיקר בגווני פסטל, ולא קל להשיגו. אז מה שמחתי כשבמכירת העיתונאיות והבלוגריות בה השתתפתי לא מזמן נפלה לידי מה"מוכרת" שלידי השמלה הזו מרנואר, מלפני כמה עונות. והמשבצות הקטנות, כפי שתראו, go a long way.
To Ikea, where the dress found its spiritual siblings:

To the beach, where the red fits with the yellow of the sand: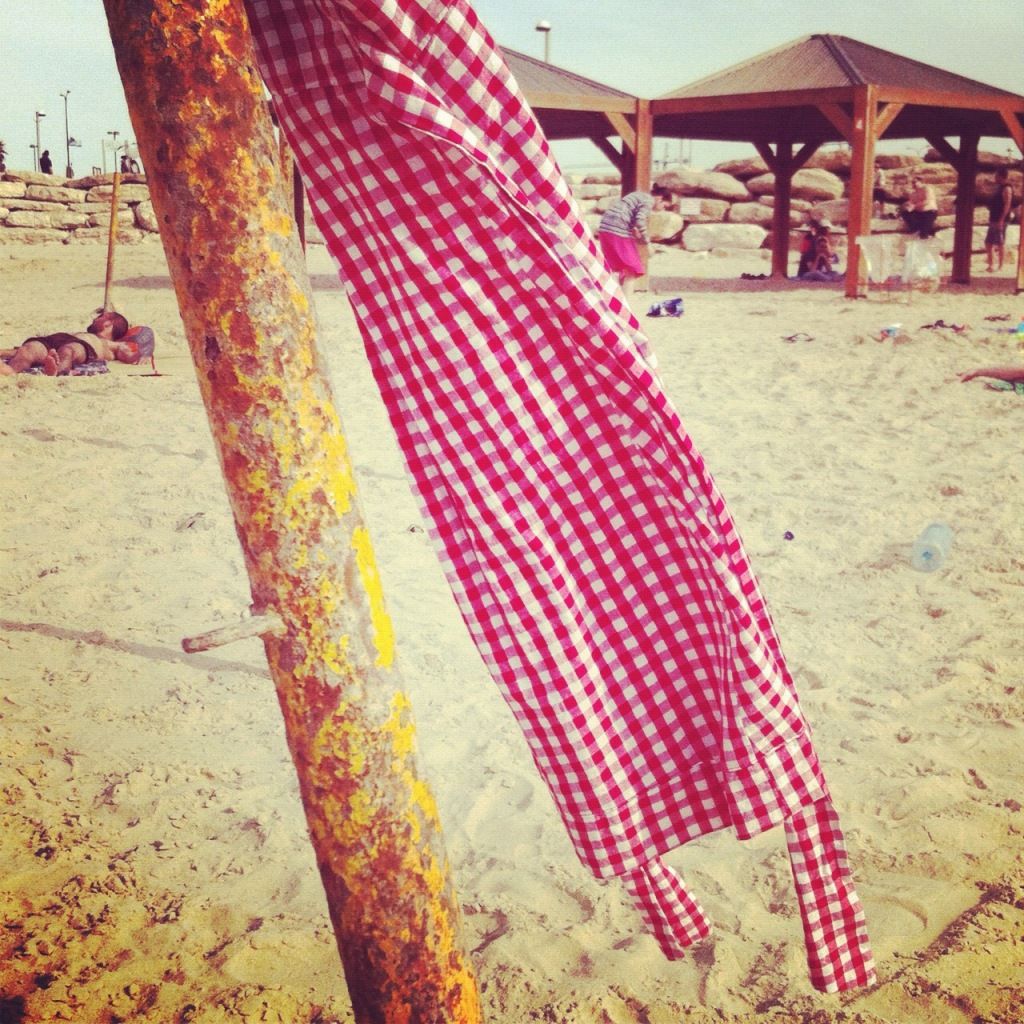 And on the runway, spring 2011: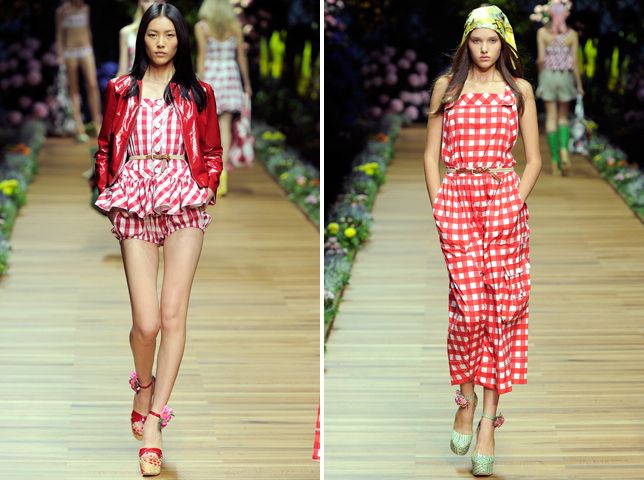 What can I tell you folks? This mischievous print brings such fresh taste into the wardrobe, and automatically makes you feel oh so very young. Which is, after all, quite sexy. I guess those Dolce guys are up to something after all. 
אז באיקאה לא הופתעתי לגלות שה - Gingham השתלט על הכריות הקטנות, בים התחפשתי לרטרו-שיק, והשלב הבא הוא כנראה.... אוברול משבצות לוהט? :) כך או כך, חייבת לדווח שמדובר בהדפס שאוטומטית מכניס לראש רוח שטות ומצעיר את האטיטיוד בעשור לפחות. וזה בכל זאת סקסי. כנראה שהדולצ'ה וגבאנה האלה בכל זאת עלו על משהו!