So after we flirted with yellow for a second, it's time to embrace another color which was absent from my wardrobe for a while - my well declared "favorite color" when I was a child, that fell out of glory and was replaced by more understated hues. But this season, you can't overlook the cobalt blue. If you can't beat them, and so on....
אז אחרי שנגענו קצת בצהוב, הגיע הזמן לעוד חיבוק מחודש לצבע שלא כיכב במלתחה שלי מזמן - הכחול-כחול. באנגלית קוראים לו cobalt blue, אבל באנגלית יש כרגיל יותר ניואנסים. כשהייתי ילדה, היתי יכולה להישבע שזה הצבע האהוב עלי - אך כמו הרבה דברים בהם אנחנו נשבעים בלהט, הכחול דהה ופינה מקום לצבעים פחות ברורים, וכמובן להדפסים. והנה הקיץ, פשוט אי אפשר להתעלם ממנו. if you can't beat them וכו'...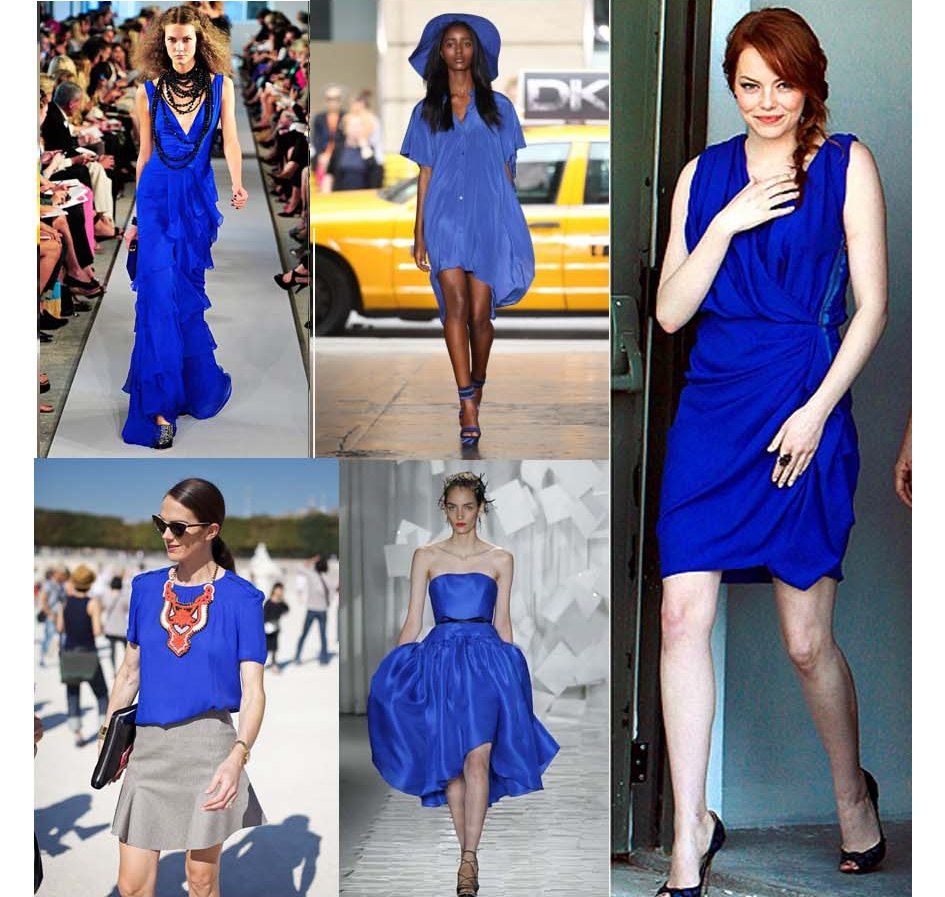 From left, clockwise: Oscar De la Renta, DKNY, Emma Stone doing the thing, Jason Wu, a dash of blue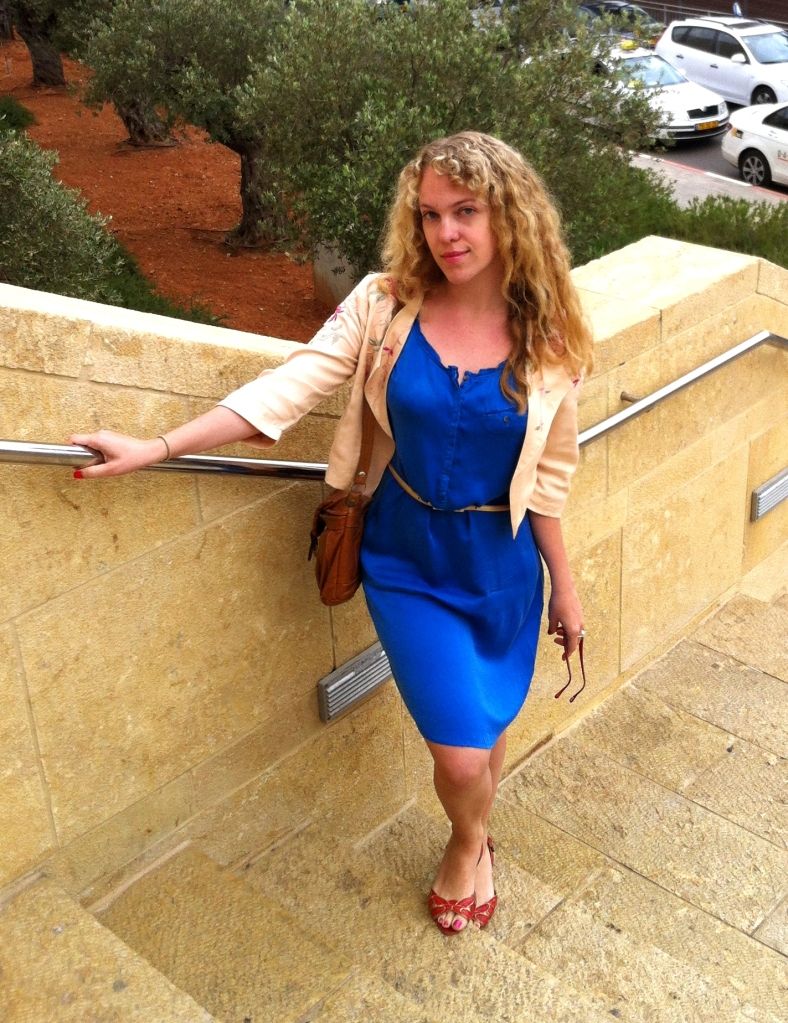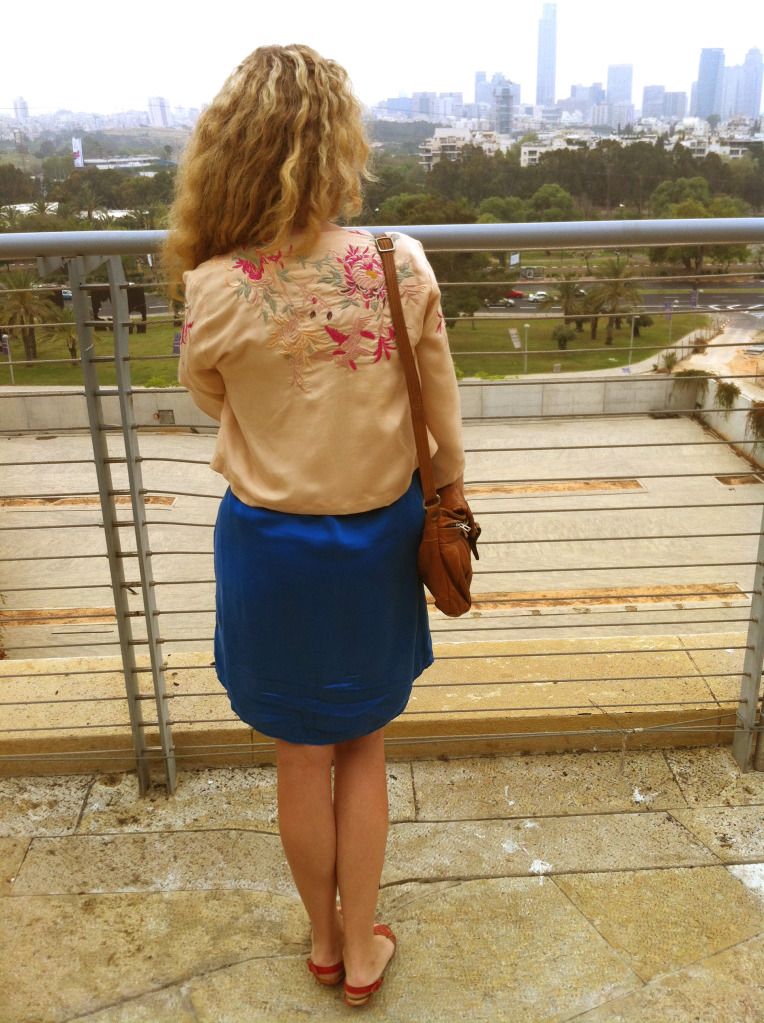 Dress - Sacks, jacket - Twentyforseven, shoes - Emanuel
So much blue everywhere on the runway! I bought this silky dress recently and combined with a very cool jacket - there's so much class to wearing a dress with a jacket, let me tell you, it feels as if you're important and have stuff to do. Soon the jacket will be forgotten for the sake of steamy summer but the blue I will surely keep.
כל כך הרבה כחול! אז בבואי לבחור שמלת משי ברשת היקרה למדי שמטיבה להמתיק את הגלולה עם הנחות חברי מועדון ועוד, החלטתי להניח לחששות ולאמץ את הכחול מחדש. תליתי את השמלה עם ז'קט גאוני של טוונטיפורסבן, וכך היא גם נלבשה. כמה סטייל יש בשילוב שמלה עם ז'קט, תסכימו איתי. בהמשך הקיץ הוא כמובן יעלם, אבל הצבע - שבכל זאת, מתאים לבהירות כמו כפפה ליד, יישאר.