I went to a noon wedding this weekend, and boy was it a challenge. Wedding are usually a problem, let along noon-ish ones: what to wear? How to stay festive without overwhelming? Many questions, very few respectful solutions. But this wedding turned out to be a hit.
בסוף השבוע היתי בחתונת צהריים. חתונה היא עניין מאתגר לכשעצמו, וחתונת צהריים - חידה של ממש, עם שאלות הרות גורל כמו - מה לובשים? איך נשארים חגיגיים מבלי להעיק? פעם נוכחתי בבריתה, לא נזכיר שמות, בה באמצע היום הגיעו כולן עם לייקרה שחורה ו"יהלומים". הפעם, לשמחתי הרבה, האורחים לא עשו פאידיחות. עד כדי כך, שהחלטתי לארח אותם בבלוג.
Ayala, a PR stunt-woman for H&M, wearing H&M of course: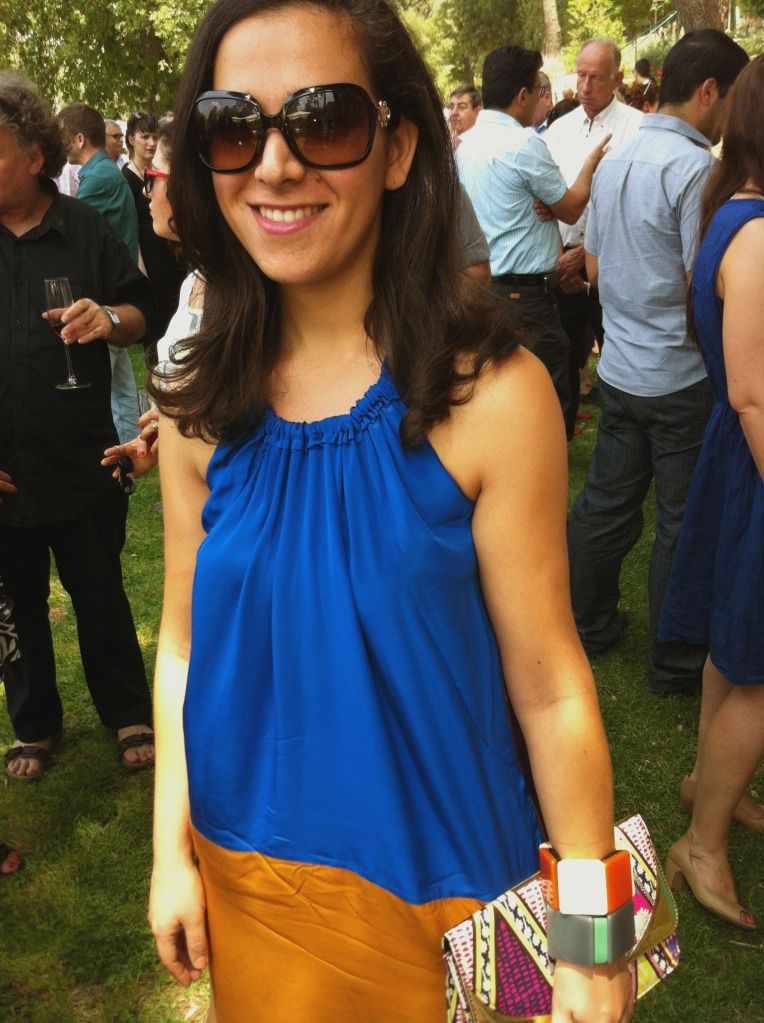 Stylist Anna Karpunov and Nimrod: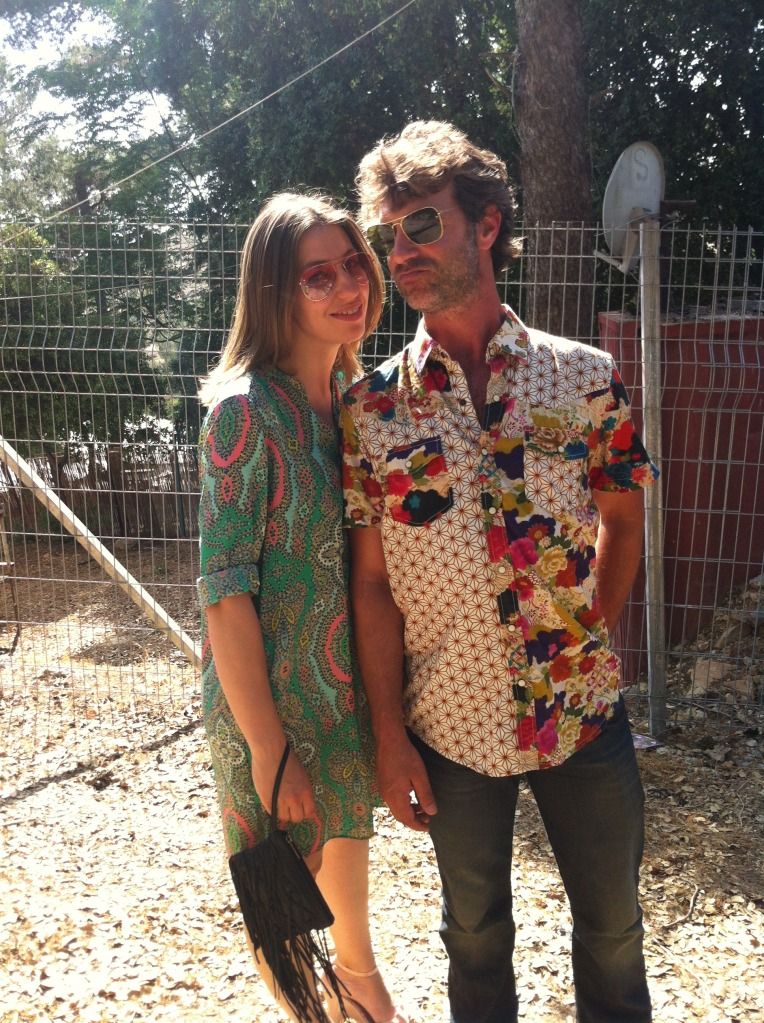 An assymetrical stranger: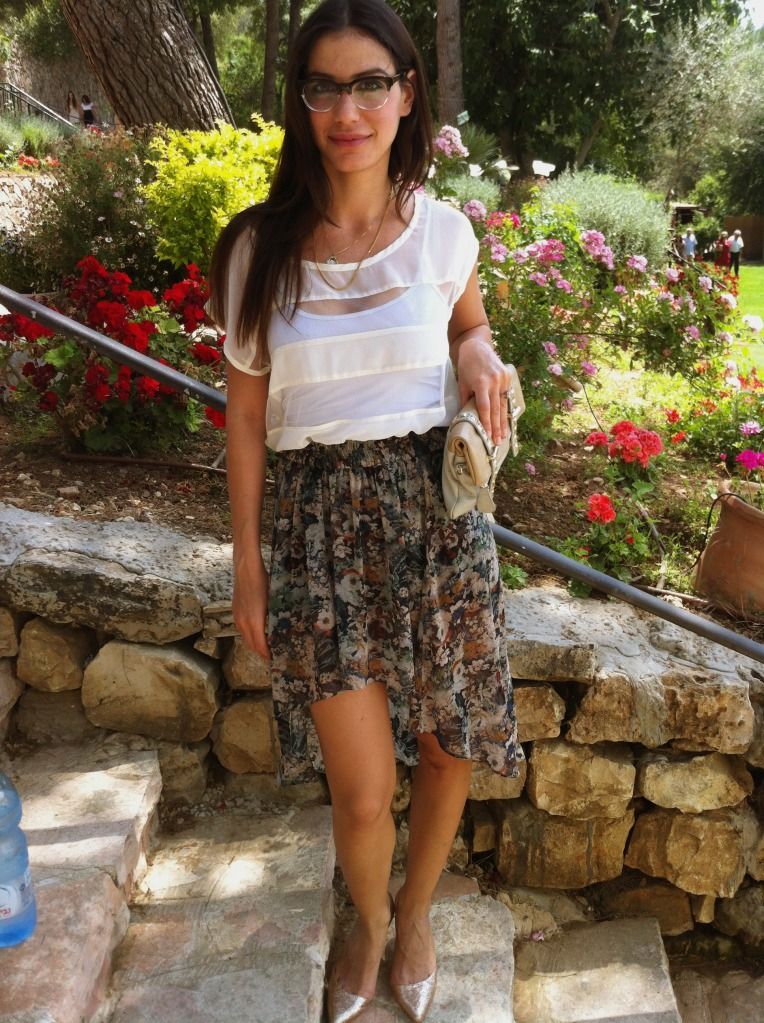 It's all in the details: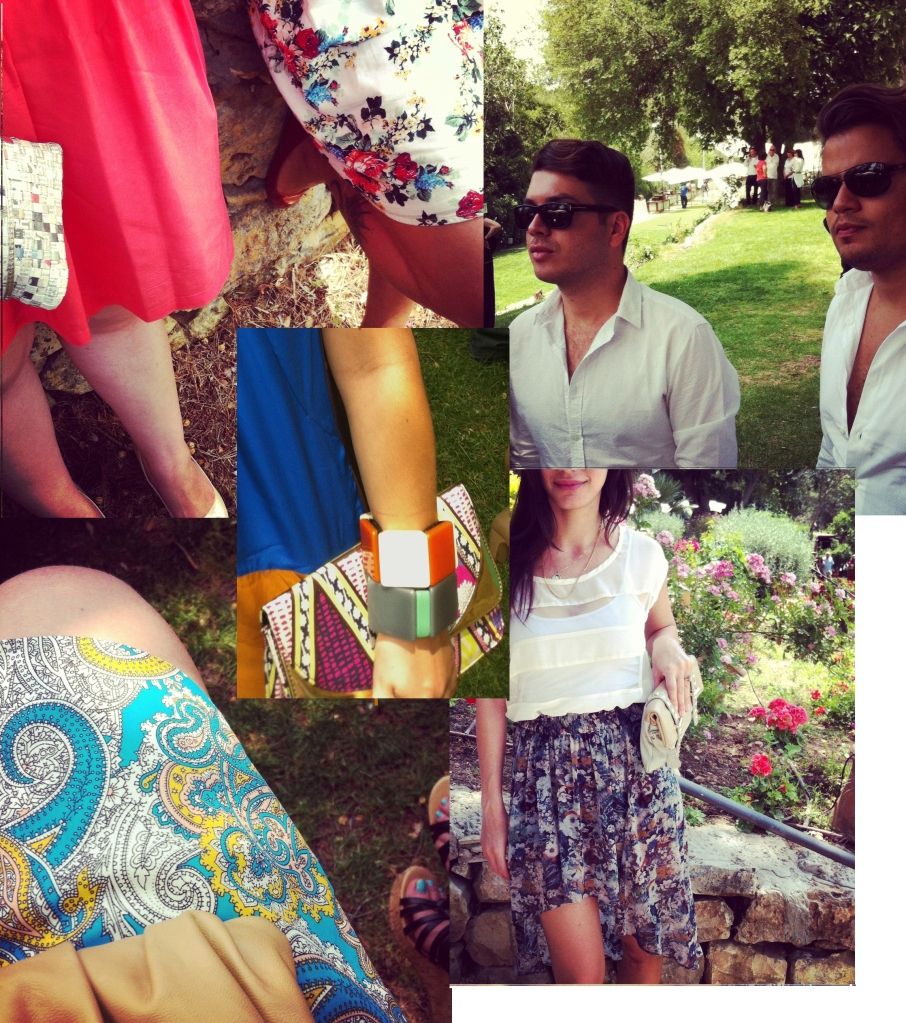 I wore a beautiful (in my humble opinion) paisley number by H&M, which looks way prettier then its price but unfortunately was too hot, plus some beige accessories. So one more this season, and I can call it a victory.
ואני, מה לבשתי אני? שמלה חמה מדי אך יפה להפליא, עם הפייזלי האופנתי, גם היא מ - H&M. אקססוריז בצבע בז' וחיוך רחב. עוד חתונה אחת העונה (בערב) ואני יכולה להכריז על ניצחון.
ומה אתן לובשות לחתונה הקרובה לביתכן? ספרו לי, אחרת שוב אגמור בפייזלי חם. לא יודעות? שיחקתי קצת בפוטושופ והגיתי סוג של לוק צהריים מתקבל על הדעת.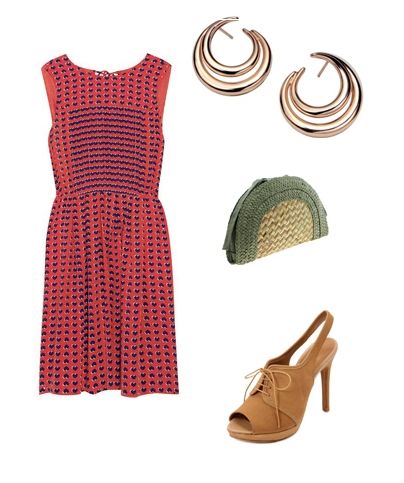 שמלה: Marc by Marc Jacobs, עגילים: ה.שטרן, תיק: אייל לסטר, נעליים: בינגו