בטיול הזה אני קונה לא מעט בגדים. רובם ככולם יד שנייה, שכן המגוון וערבוב הטעמים פה לא מפסיקים להפתיע, וזה הרבה יותר כיף מלהיכנס ל - Target או לבוטיק כלשהו. פתאום, בגדים ללא סיפור לא ממש מעניינים אותי. בדיוק כמו שערים גנריות לא מרתקות מספיק. על כביש 89A, שעובר באריזונה בין סדונה, ג'רום ופרסקוט, יש לעומת זאת מקומות מדהימים ומלאים בסיפורים ותוכן. לא רחוק משם, נמצא Route 66 ההיסטורי, ששופע דוגמאות של אמריקה "של פעם". השילוב בין חליפת המשי הזו, שקפצה לידי בחנות קטנה בפרסקוט, לנופים של הכביש והיום הסגרירי, היה כתוב מלמעלה.
On this trip, I buy and buy clothes. Big surprise. All of them, somehow, end up being second hand - clothes with no stories don't interest me here, in the same way generic cities don't cast magic on me. On road 89A, which connects Sedona with Jerome and Prescott, on the other hand, can be found some of the most magical, unique and authentic places. Not far from there is the historic Route 66. The combination of the silk polka-dot suit I found in Prescott, with the memorabilia and the weather that day on the route, was written in the American stars.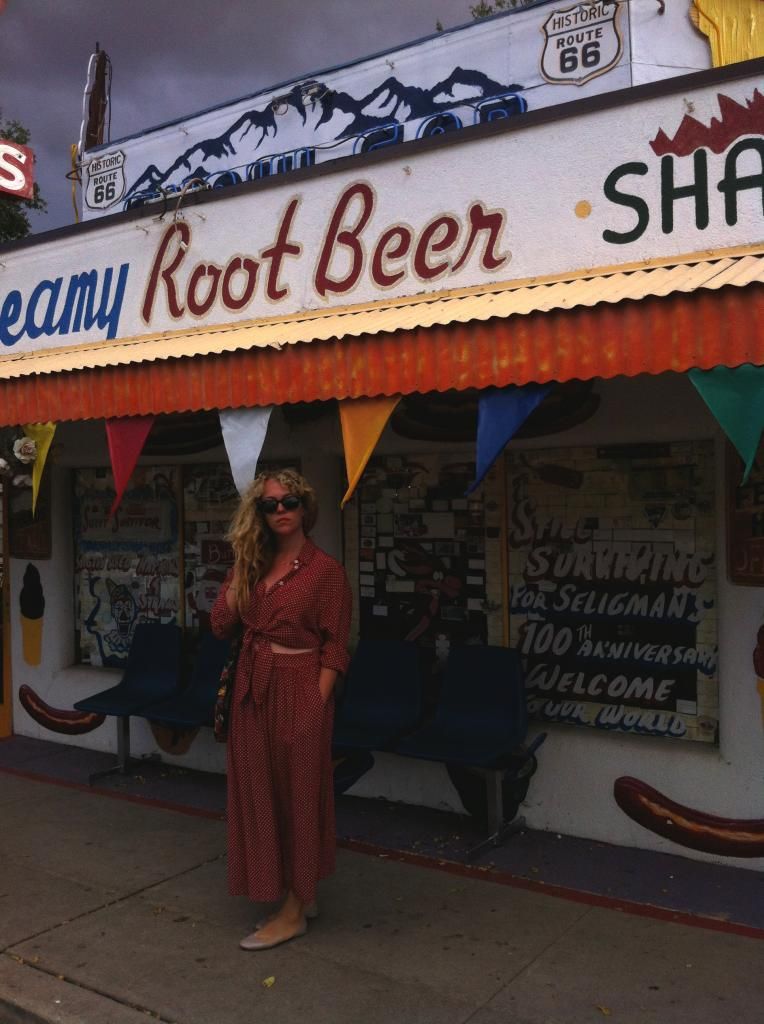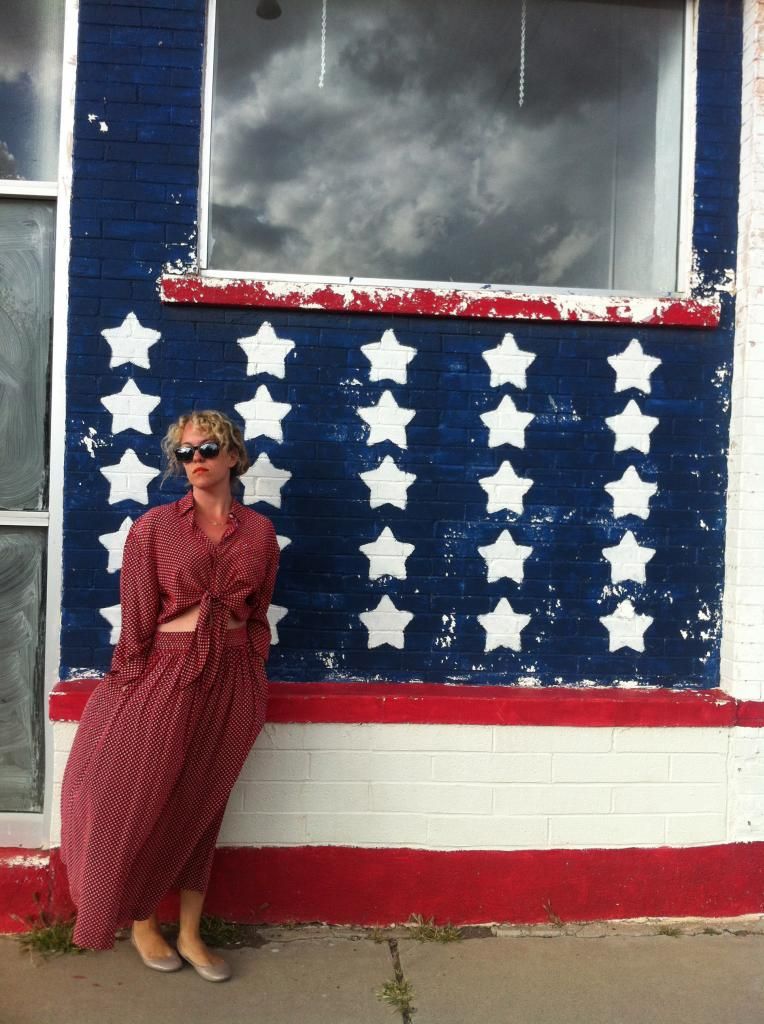 באנגלית יש מילה מיוחדת לבגדים כמו החליפה הזו - whimsical. כשמדדתי אותה, לעיני המוכרת המקועקעת, הרגשתי מיד כיצד אני עוברת מנטאלית לעשור אחר, לדמות אחרת, בוהמיינית ושקועה בתוכניות יצירתיות. מעולם לא ניסיתי את טרנד החליפה שהולך ומשתלט על החורף - זוהי ההיכרות הראשונה שלי איתו. ופוסט הזה, למי שעוקב, יהיה ההיכרות הראשונית שלכם, והקדמה, לתאור מורחב יותר של אריזונה, המדינה שכבשה את ליבי.
This suit is what you'll call "whimsical". When I tried it on, while the heavily tatooed salesgirl gazing at me, I immidiately felt as if I'm transported to another age, another character, bohemian and creative to no end. This would b my first encounter with the suit trend, which somes upon us this winter. And this post will be YOUR first encounter and into to a bigger post about Arizona, the state that stole my heart.