1. Dress, H&M 2. Shirt, mlLY 3.Bag, Moschino Cheap&Chic
4. iPhone cover,
The Diary
on Etsy, 5. Earrings, Forever21
I don't know how about you, but the fact there's a "trendy" fruit deeply amuses me. Last year it happened that Prada went bananas, and everyone followed, but 2013 is all about the funny looking, tropical pineapple.
At the Renuar fashion show I attended (wearing
this
), not only there was a cute pineapple-printed dress, but all the models carried the actual king of fashion in nets, market-style. I'm not sure how I feel about real fruits as accessories, but the print is sure sweet.
At another presentation later last week Lee Cooper had this dreamy pineapple shirt, with a bonus of tacky - a tie on the belly, just like in those vacation movies. On top of everything, or shall I say "previously", Moschino Cheap&Chic went completely pineapple for their spring-summer collection - funky, but a little bit cartoonish for my taste.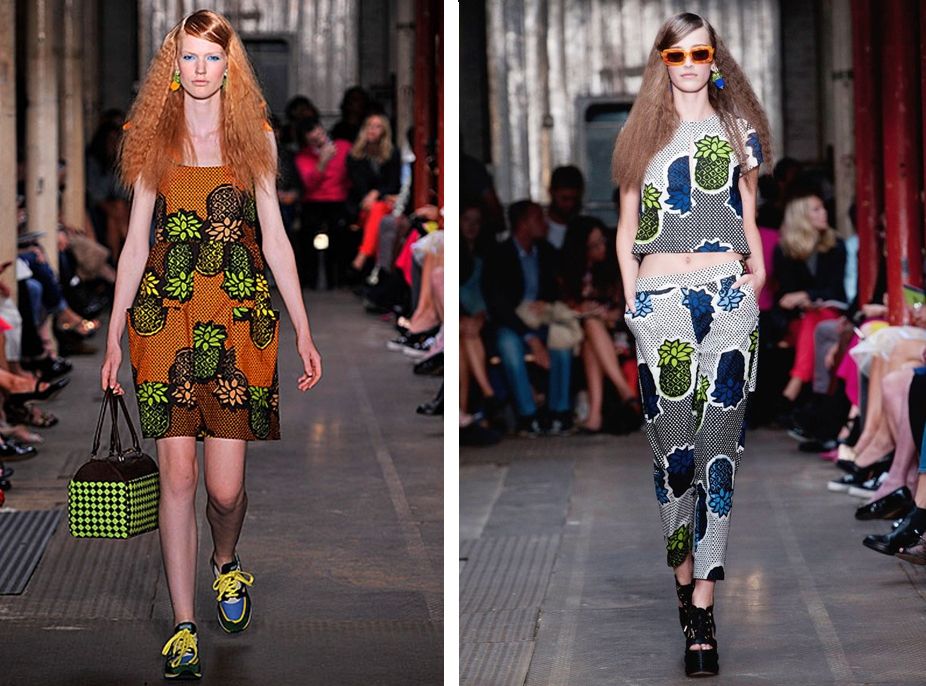 Either way, I'm delighted. I couldn't avoid this trend even if I wanted to - something about the clumsiness and the kitschy exoticity of the pineapple is engraved in my DNA. What to do if you're a pineapple person too? Get just one piece. Wear with white. Have fun. Join in on the comments.