I don't know how, in one month, I got from zero cropped sweaters to 4! I just don't. The "cropped" idea has always been on my mind, mostly with t-shirts and such, but a sweater? Then I online-spotted
Jennifer Lopez in a cropped Topshop sweater
with a tight pencil skirt and heels. I was hooked. Cropped sweaters are so fun and easygoing, as they "go" with pretty much everything.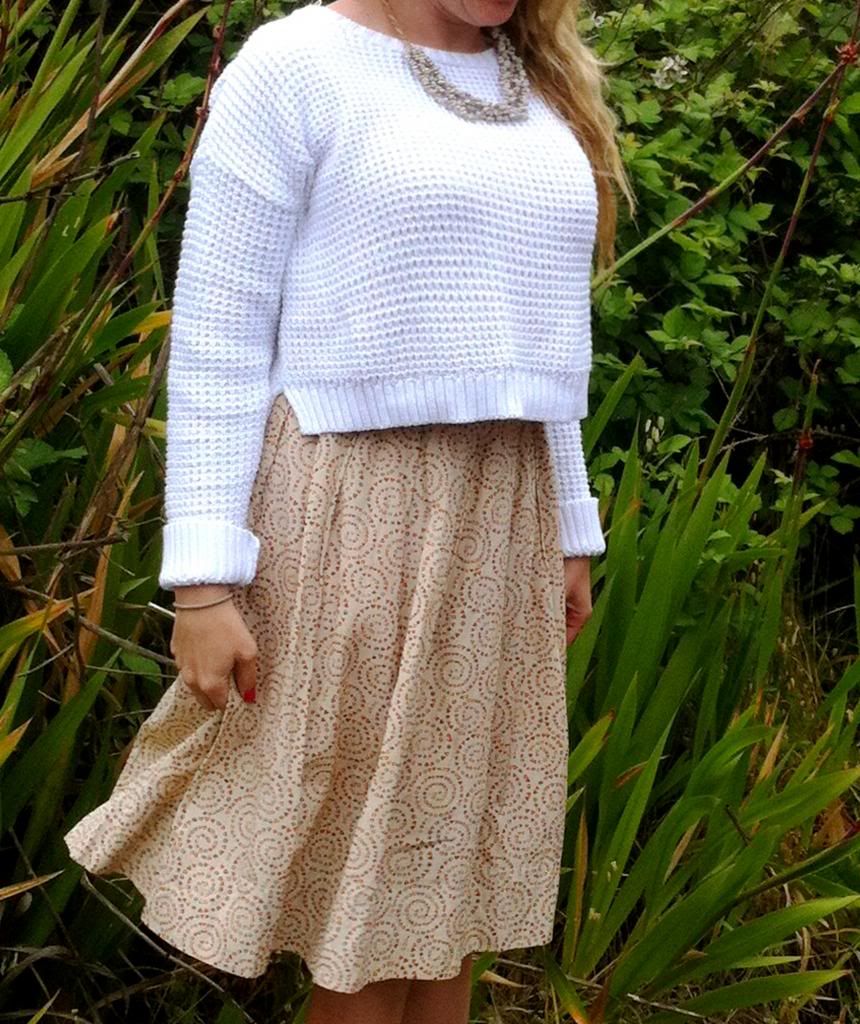 Sweater - Topshop, skirt - vintage, necklace - from Cuba
So this one is white,
exactly like the one worn by Miss Lopez
, and has the cutest cuts on the sides - rather slimming, I think. I'm in love, but even in the midst of passion I can admit a mistake - looking back, I think this combination would've looked better with some sort of heels. Since I rarely wear them, and this look, just like everything else on my blog, was actually photographed on the go, I was wearing flats. But say, if I was a true style-blogger warrior, heels (perhaps chunky wedges) could have been a better choice.