This time, these basic color beauties caught my eye. Summer, on one hand, is all frills, fringe and flowers, but sometimes exactly that drives me back to basics.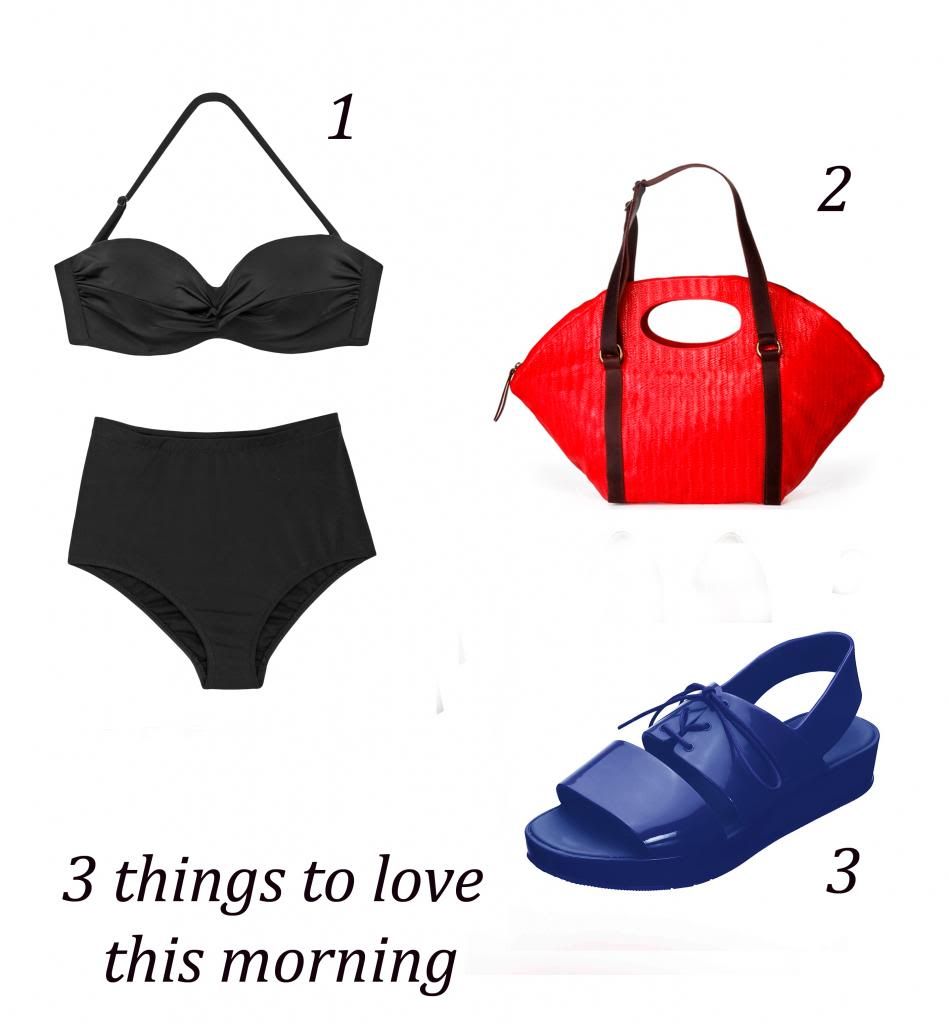 1.
Cobra
swimsuit - a retro cut that never fails. I know a lot of girls, women, however they choose to call themselves, who are dreading the beach season, but this piece is danger-proof.
2.
Mik an Mor
"basket" bag - I'm the last person to recommend a heavy leather bag for summer, but this is no bag! It's a little basket you can carry in your hand! Ok, who am I kidding - it's beautiful though.
3. And finally, something I could possibly afford - Elizabeth Senmeville +
Melissa
platforms of the coolest kind. Only 115$ and they're mine. Or yours. Whoever comes to her senses first.