Everyone seemed to love the
Best Make Up
post, so I decided to follow with two more - this time, let's talk about skin care. Not too long ago my very good friend Nina approached me and said - I want to start being good about skin care. What should I do? I had the pleasure of recommending her my favorite products, and we're on the same page (or shell say shelf....?). These are the products I love and trust for some time now: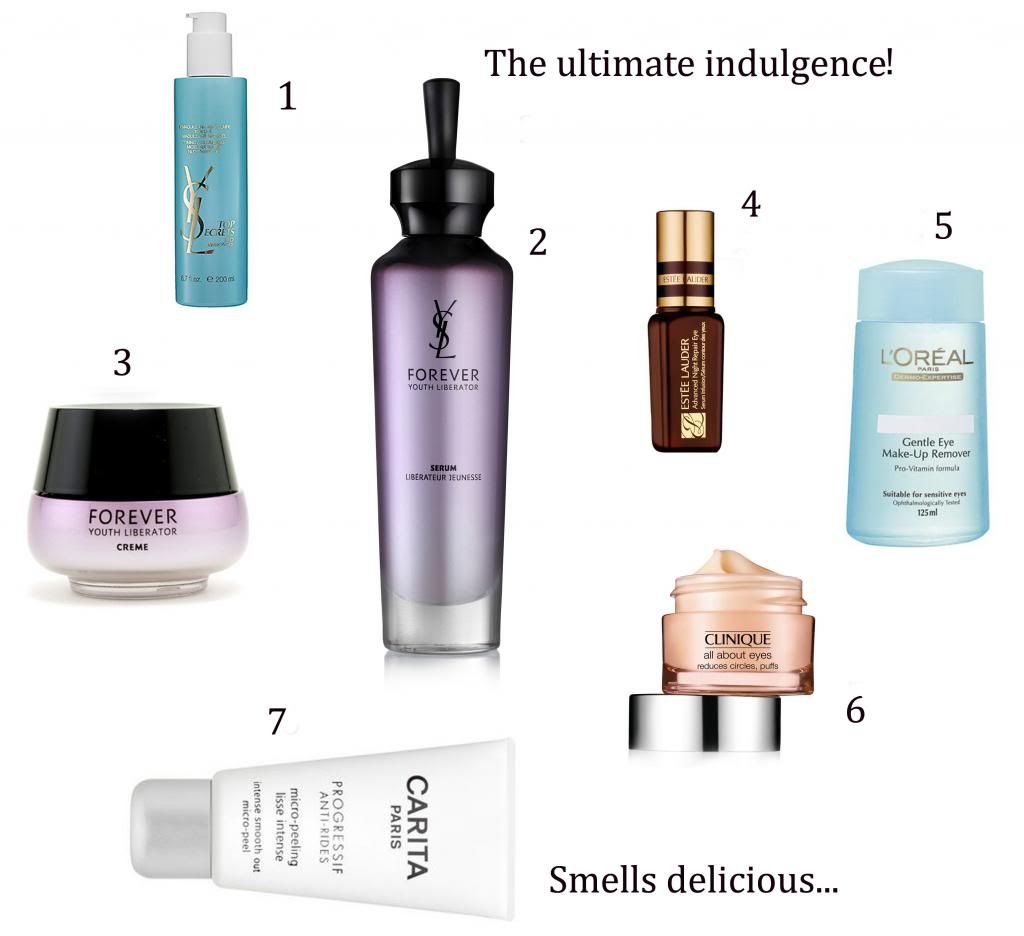 2, 3.
YSL Forever Youth Liberator
serum and moisturizer - another couple of staples. This stuff is expensive, let's not ignore that, but the smell, the texture, the silky skin you get with it - so worth it.
4.
Estee Lauder Advanced Night Repair
eye serum - if you're on of those people (girls... women...) who like bed-time rituals, this is the product for you. Applying it before bed feels really good, and you wake up with bright, smooth skin around the eyes.
5. L'Oreal Paris eye make up remover - a loyal cheapy I've been using for ages.
6.
Clinique All About Eyes
cream - the eye cream of my dreams. Meeting its beige, rich texture every morning has been a great habit.
7.
Carita Ideal Hydration Lagoon
facial peeling - given to me by a PR company back in the day, this amazingly smelling peeing is my go-to peeling, while in the shower. Twice a week, and you're in paradise.
Stay tuned for the last part sometime soon :)