So everybody's talking about how H&M finally came back to their senses and summoned a popular collaborator. Covering the fashion industry for so many years, H&M collaborations pave my career like little rhinestones, some are shiny and brilliant, and some, well, are a bit off. I was there for
Marni for H&M
and I've touched (and wore)
Lanvin
and
Sonya Ryikiel
and ignored Margiela. But I must admit the announcement about
Isabel Marant for H&M
excited my weary soul like no other - try and explain your boyfriend why are you so hyped at 2 a.m when he's completely unaware of the existence of both.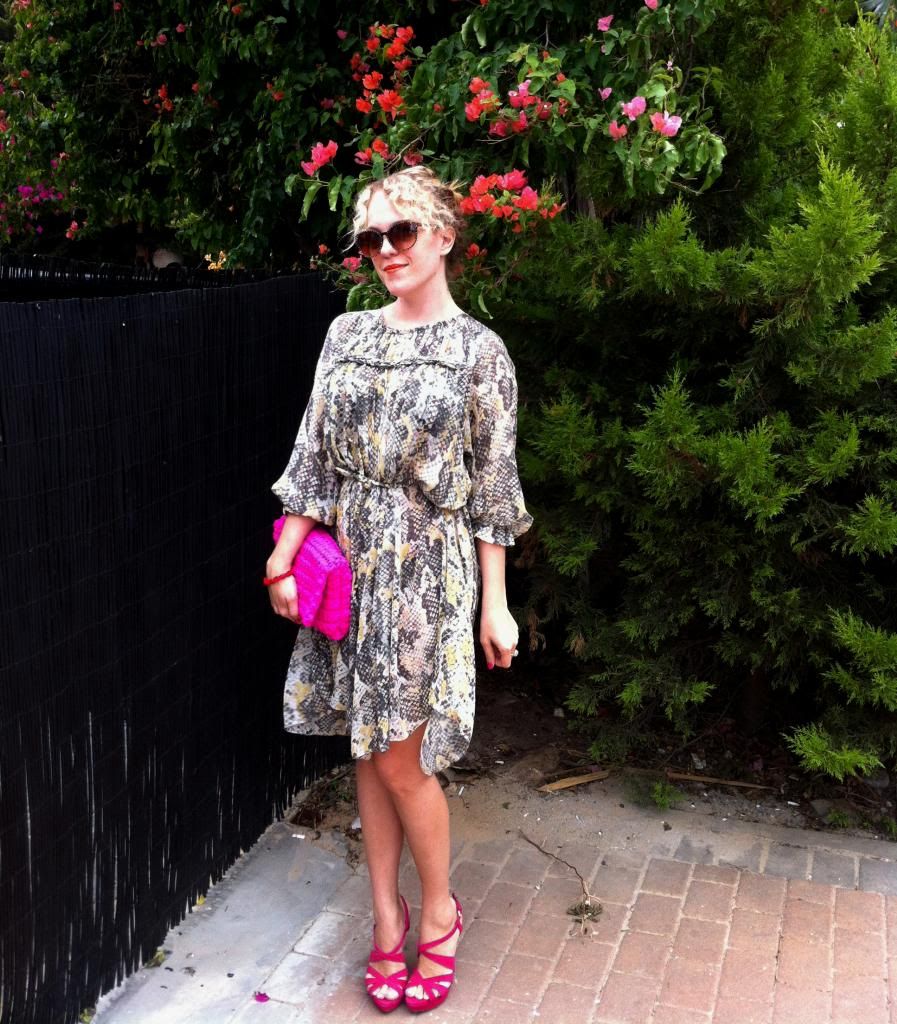 Marant is the wizard of understated sexy, the queen of cool, and she has a thing for cowboy shirts and huge sweaters - and while some of my colleagues, like
Shelly Gross
here, love her for the grey sweatshirts and Parisian jeans, I love her embellishments, embroidery and color. Let's see what H&M will go for. I'm voting for all those bad-tasted wonderful things purists resented Marant for, after a while.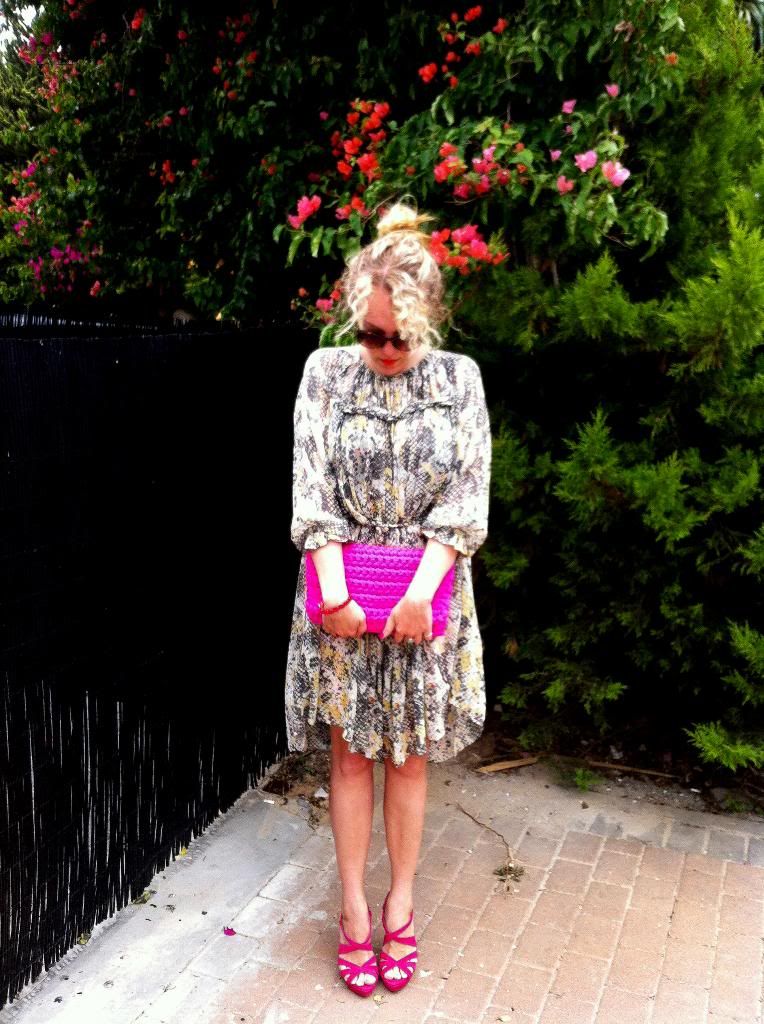 Dress - Isabel Marant
Shoes - Jimmy Choo (I can't walk in them really)
Knitted Bag - Marina Fossati
All - from La Botega, Rishpon
I wore the "real" Marant just once - when visiting the designer outlet
La Botega
earlier this month. Walking among discounted Valentino, Kenzo and Roberto Cavalli, I found the lightest, sexiest snake-print dress, with Marant's attitude all over it. It begged for some fuchsia accents, and for a night out. I tried it on but didn't buy it, although it was very fairly priced, same as pretty much everything in this pastoral new store. I'll wait for November.
Right to left: Fall 2012, Spring 2012, Fall 2013
And although I suspect a snake print dress is not going to be among the collaboration, I couldn't resist following Shelly's lead and wishing for: the refined shirt. The knit of my dreams. The body of Arizona Muse so I could wear this beige duo. Au revoir, mes amis.