SO. After a week of hiatus and quiet, I'm back. No trees and small towns this time, I went to New York Fashion Week and survived my first day (so much fashion!!) to tell. I'm so tired and overwhelmed. And very excited. For a first-timer, fashion week can be a very trying experience, not short of humor - just imagine anime-looking Asian guys almost getting run over to photograph Joan Smalls upon leaving a show. I spent most of the day smiling in disbelief.
What I saw: Lacoste. Jil Stuart. Alexander Wang. Altuzarra. The pajama still rules and so do stripes, pastels, um, pajama-like jackets. Interesting and distracting shapes around the belly, good news no doubt. Altuzarra had dreamy metallic gold, too.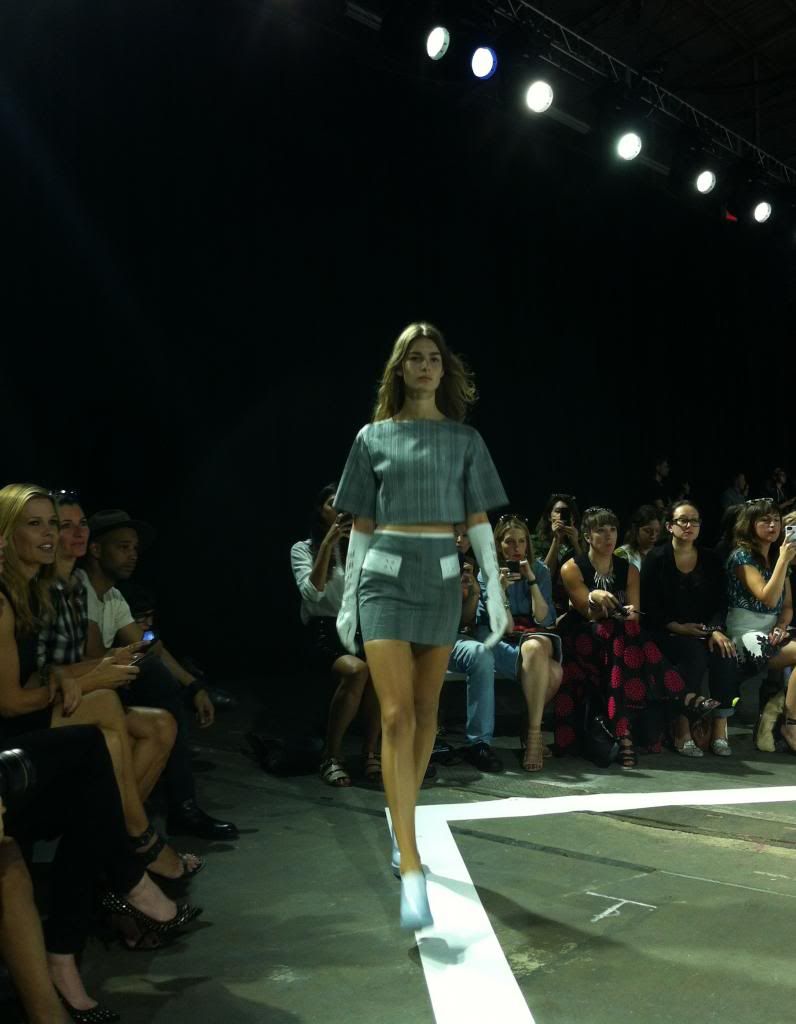 Alexander Wang does white gloves now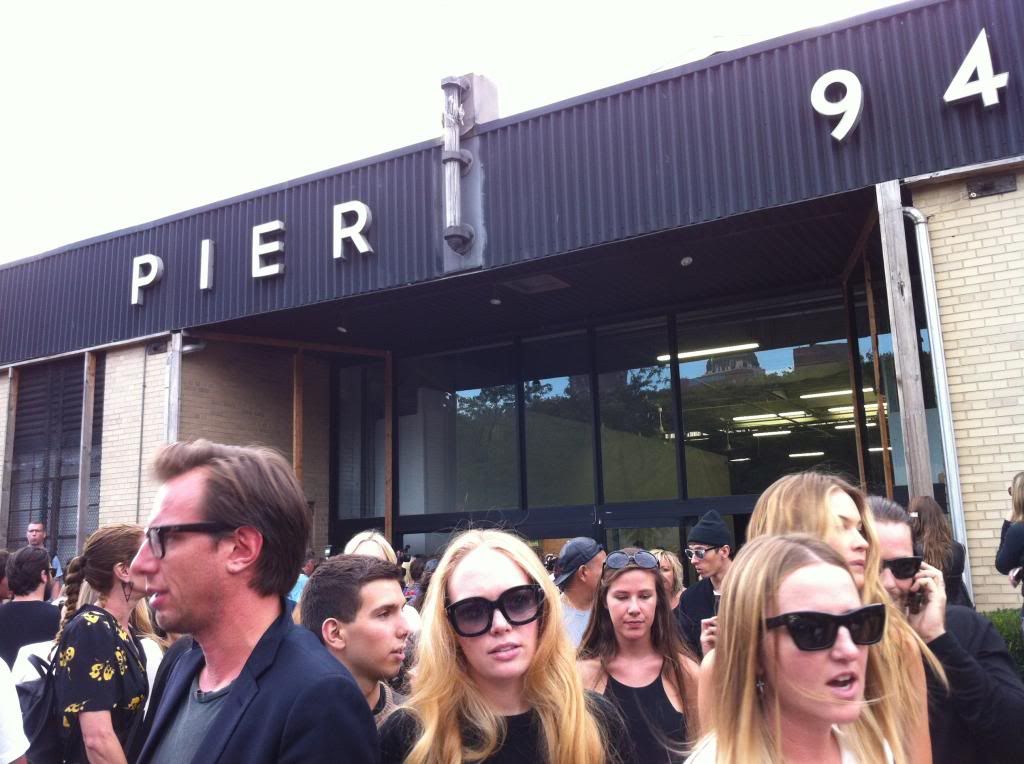 Photogenic commotion
All the girls are so pretty this season", said a security guard"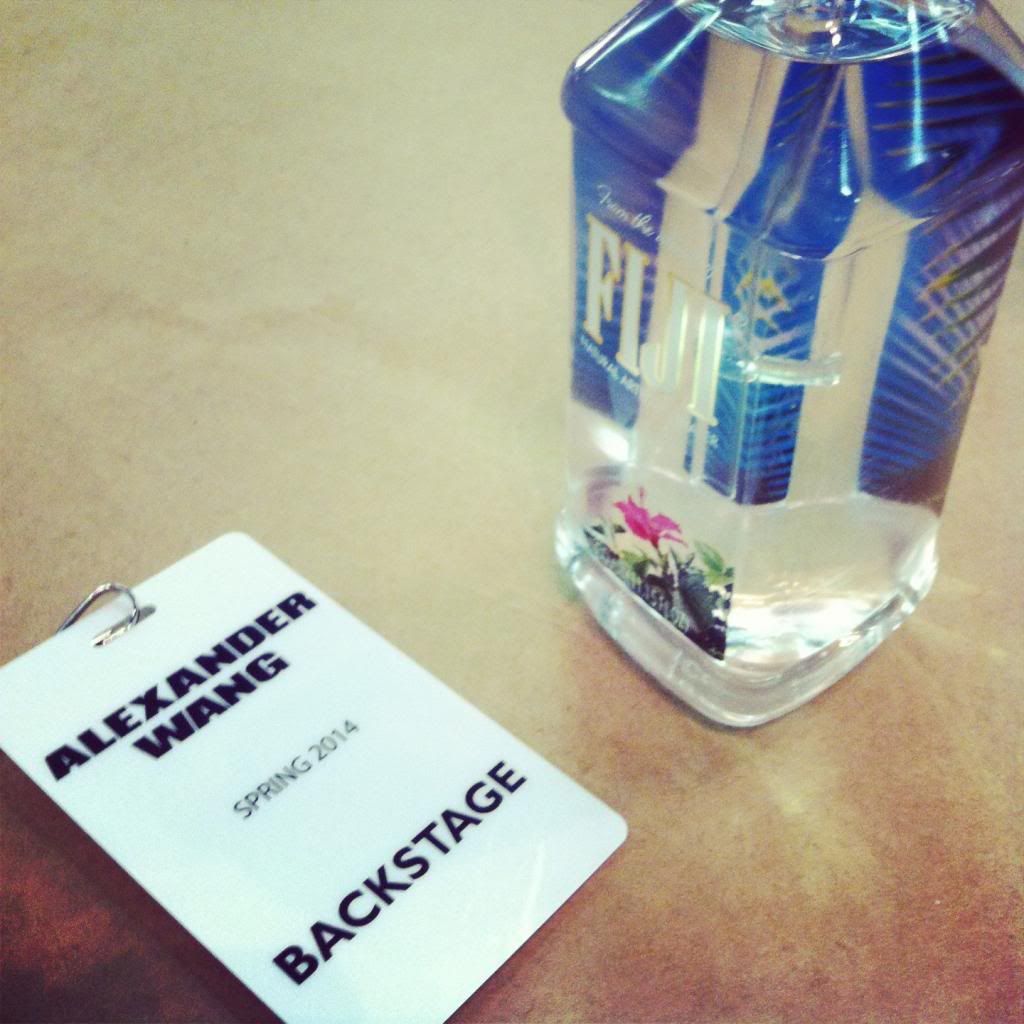 Privileges and my favorite water!
Who I met: Maggie Gylennhaal, in the bathroom. Edie Campbell's thighs. Kanye West's limo. All the bloggers. My colleague Rey Segev, who's going to take over the big apple soon. And - sigh - my not-so-secret crush Terry Richardson. This is where I lost all inhibitions and took a picture with him. I'm a terrible mingler, so I mostly paparazzied beautiful black girls.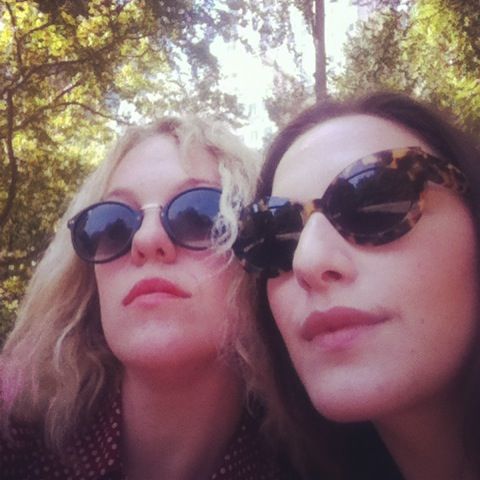 Rey and I in Central Park, although you can't really tell
Oh, terry. I'll switch dots for plaid, any time
Great attitude, even greater colors
What I wore: Humble yet stylish Asos and vintage. Arriving for the first time, you don't want to don your most colorful outfit and run to the streets - better check the water first. So I went for a pattern mix, not too much but no too casual either. My goal: wear nothing but cheap, second-hand or vintage to this super-expensive feast of fashion.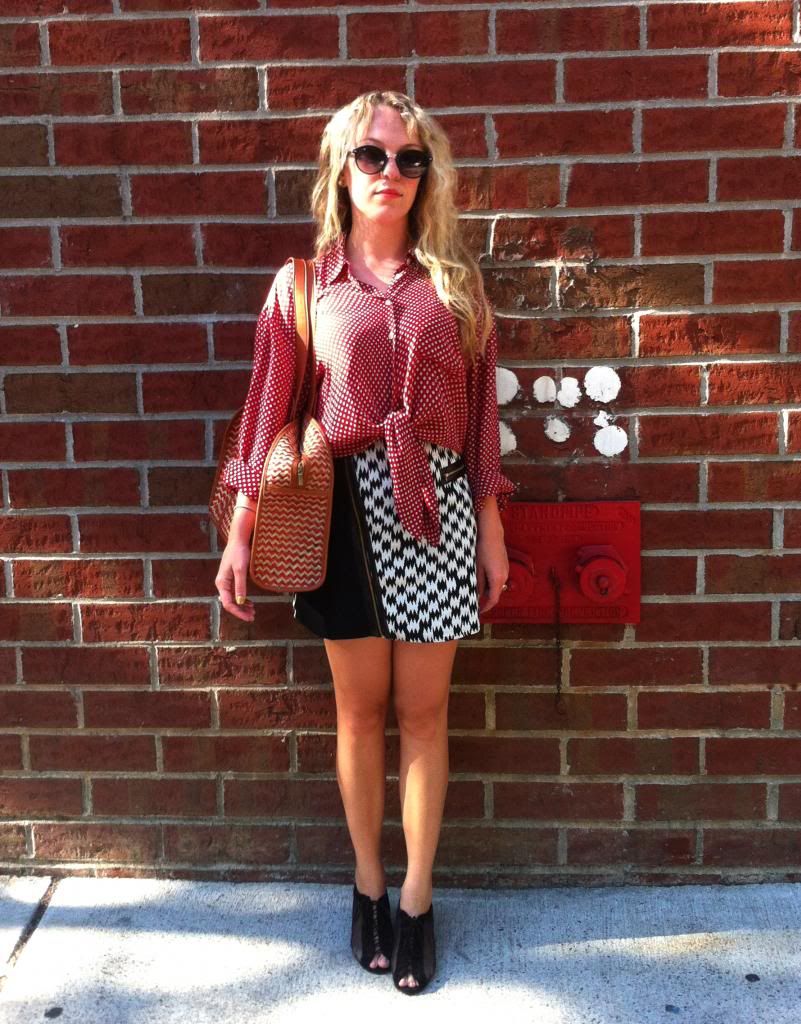 In the spirit of Fashion Week, I had to pull in together and pretend I have a perfect figure - I used this little trick called
Roundbum
, a neat little pair of underwear that packs your bum and lifts it to supermodel level - crucial with a figure-hugging skirt like this. Made by
Roundwear
, my beige new friend is quite fun to wear, even if I can't show'em!
So heels, lifting panties...what will tomorrow bring? Stay tuned!