Comfort. I cherish it in clothes, and when I come to think of it - in everything. Spoiled, some call me, but I stick to my preferences. Physical comfort is the base to calm, functionality and let's just admit it, happiness. In clothes, I always seek the equivalent of a homey, cushion-y sofa. Without looking like one, that is. This is a winner: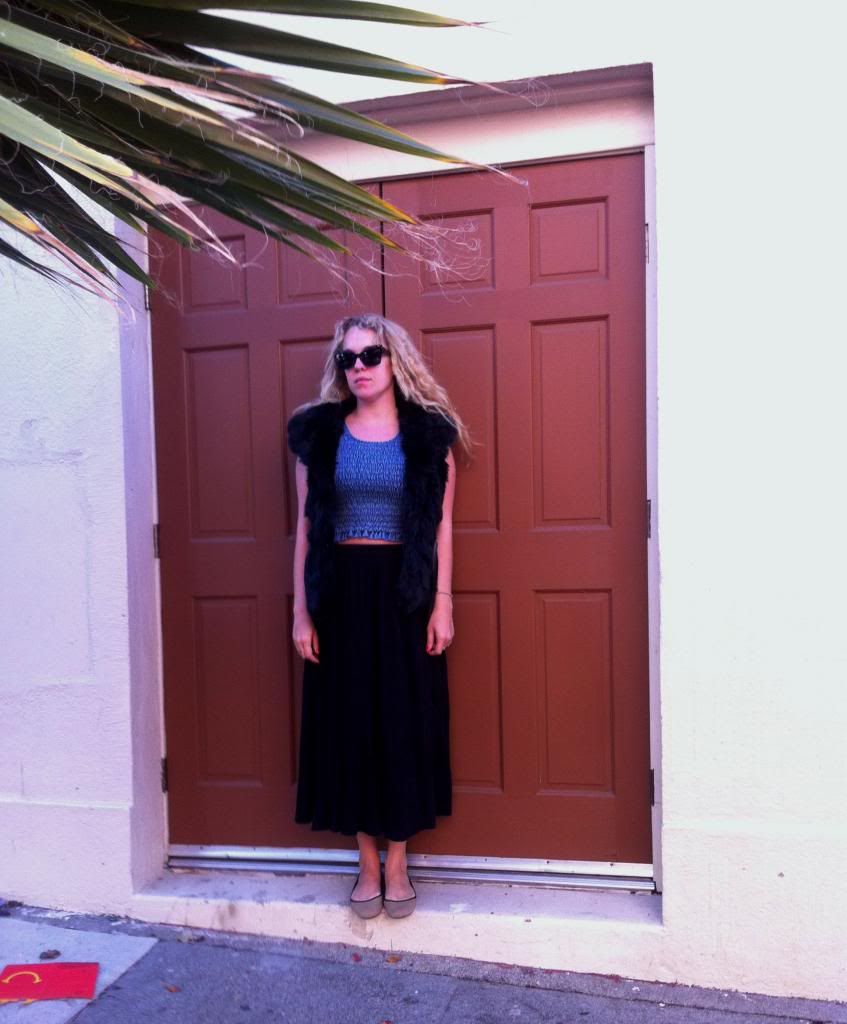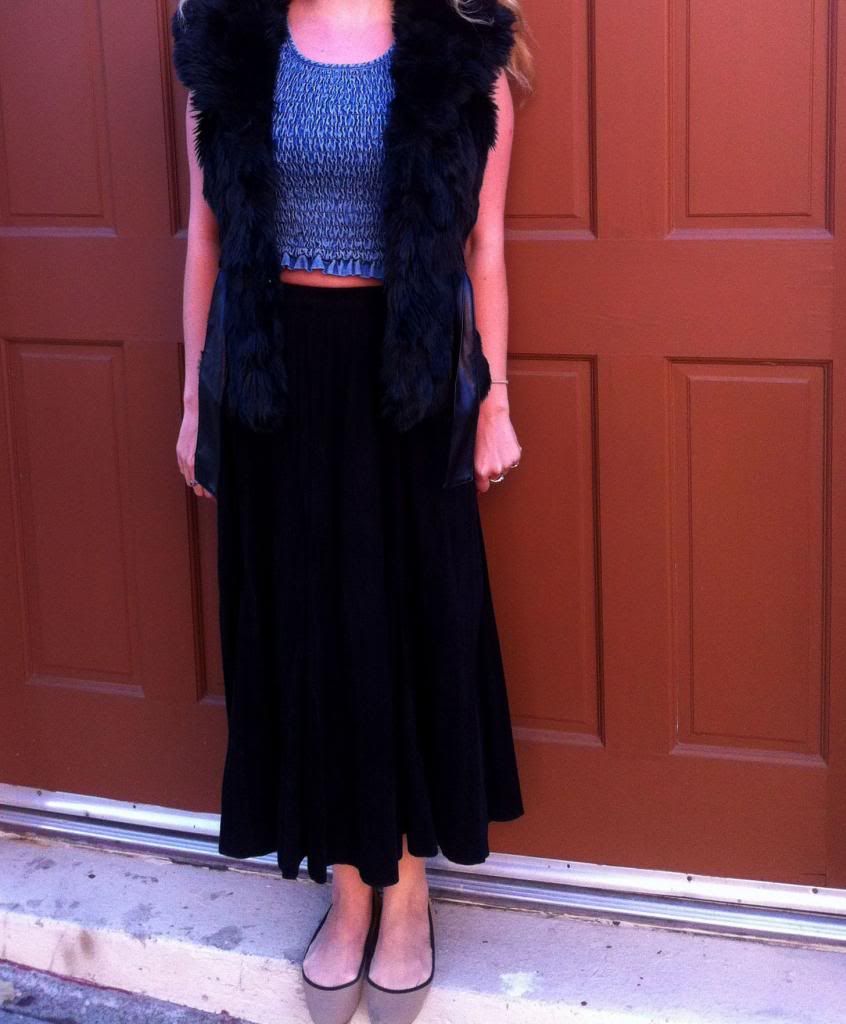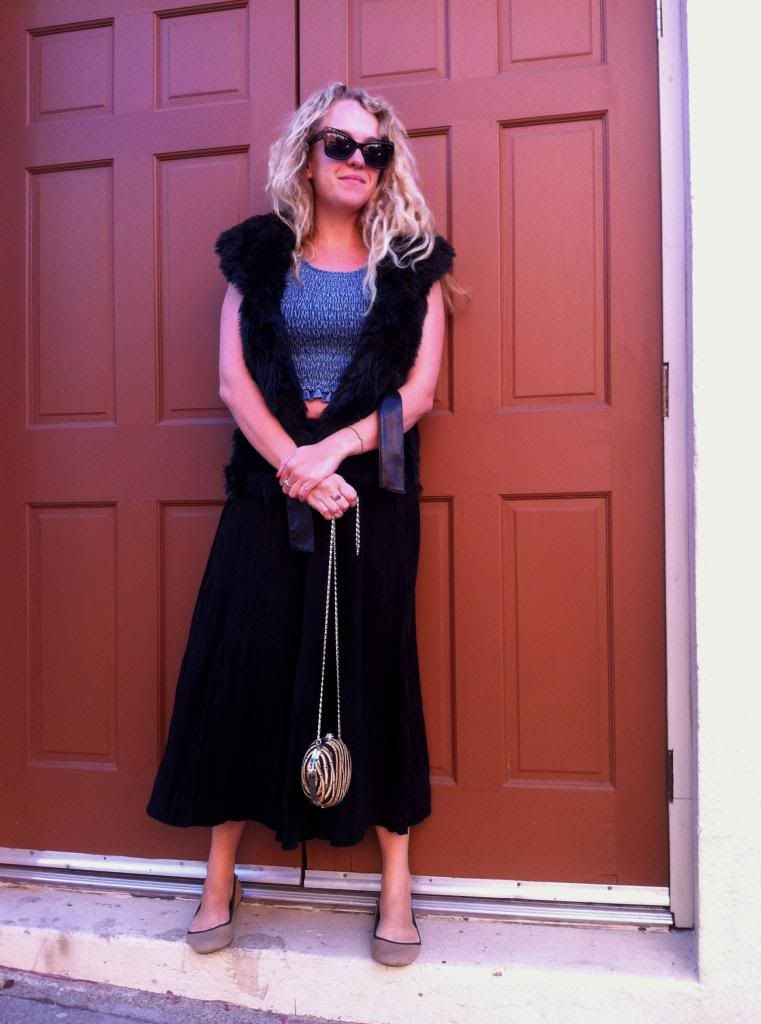 Skirt and shirt - Vintage
Vest - borrowed
I'm addicted to vests of all kinds - the armpits are free, the back is covered, what more can you ask for? Same goes for long skirts, which require minimum effort. Prickly flats and a textured denim top (very 90s) are worked into this urban look, and the little bamboo bag doesn't make sense, but I just bought it today in the Mission. Not that comfortable perhaps, but very cute.