A weekend in the city led to some "how to organize an event" ground rules realization, as shown in
SFAI Concentrate
, a
San Francisco Art Institute
event I stumbled upon this sunny Sunday. Besides the generous views from the historic campus, 5 things were present:
1. Naive art: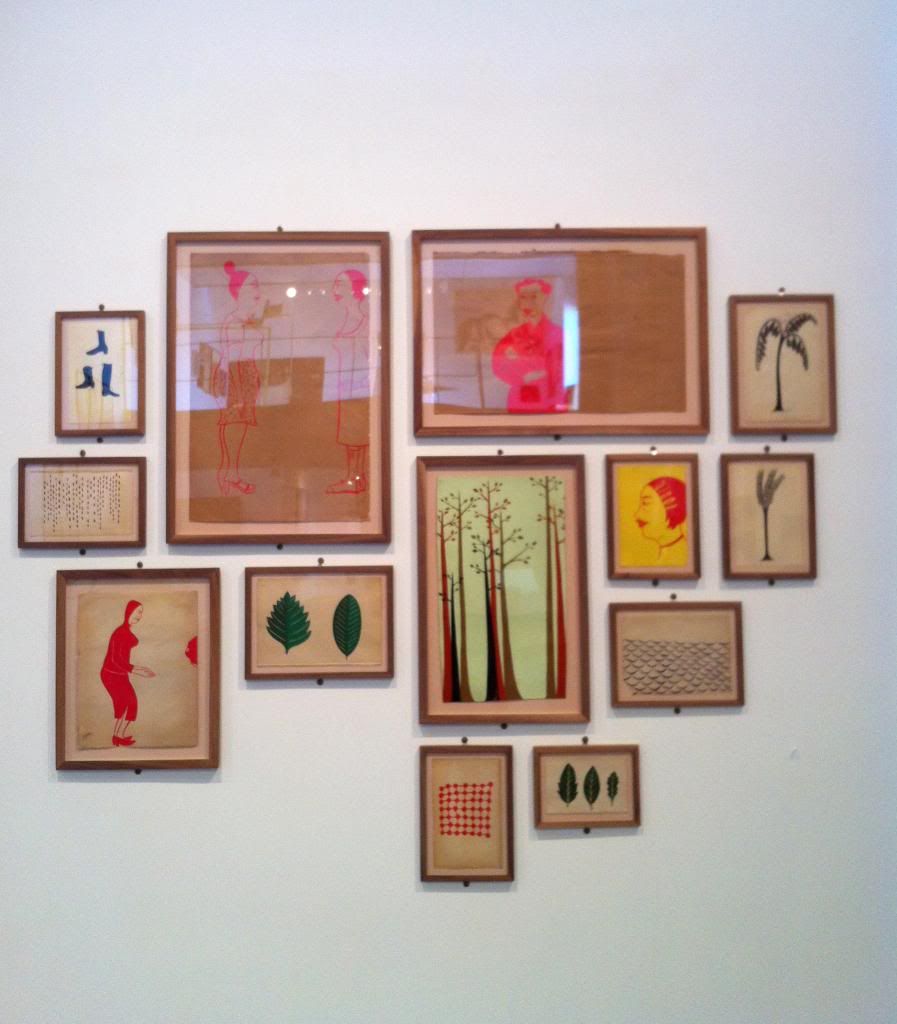 2. Interesting architecture: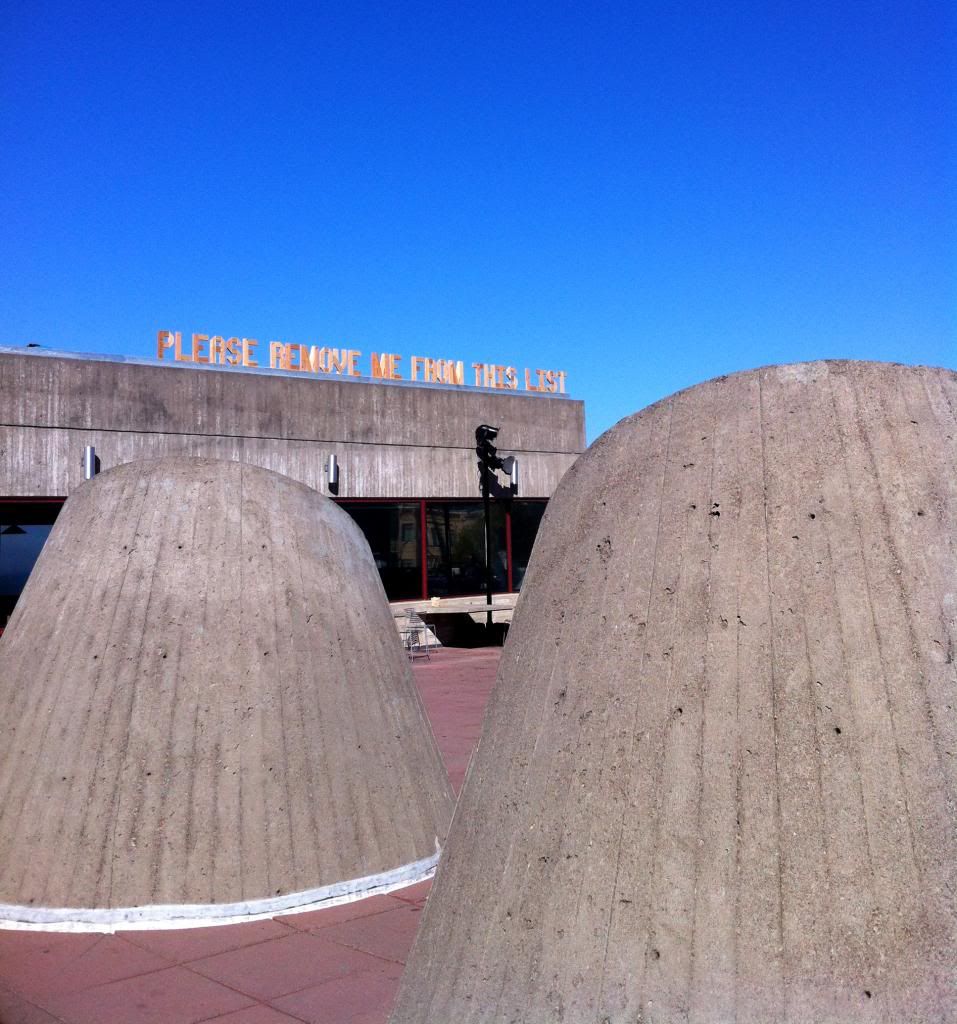 3. Fun and games (aka "ping pong is trendy these days"):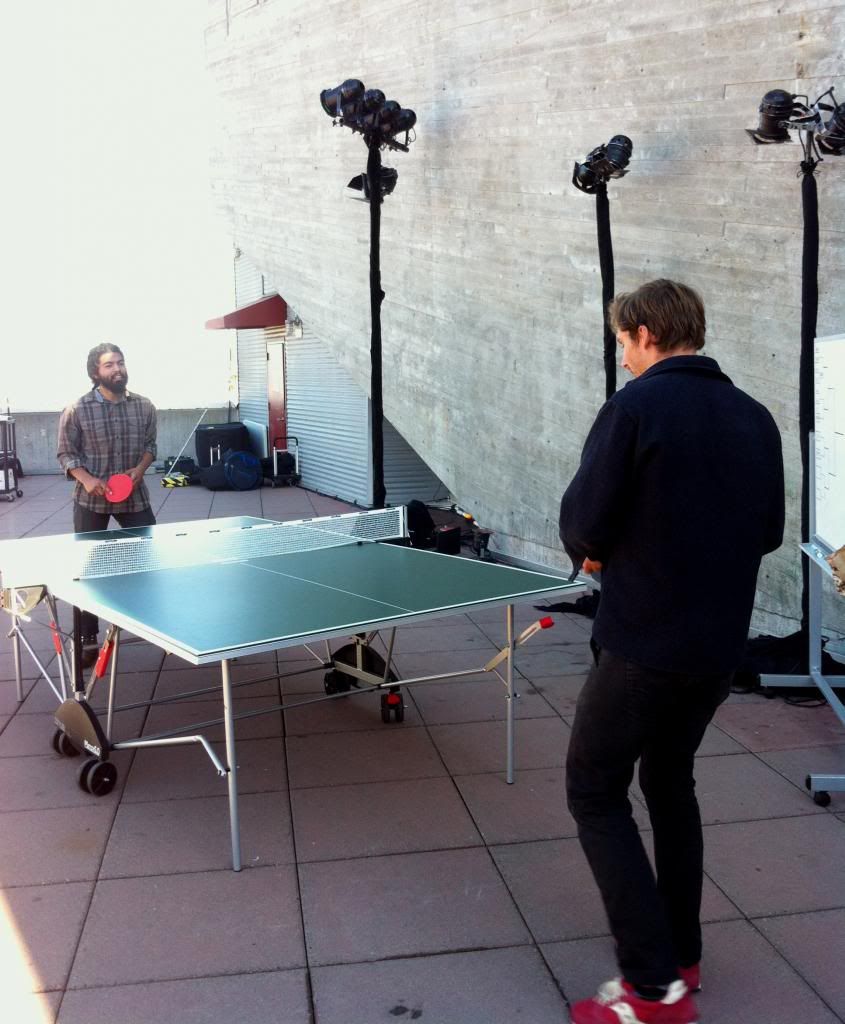 4. Charismatic artists in the cafeteria:
5. Lace and tights: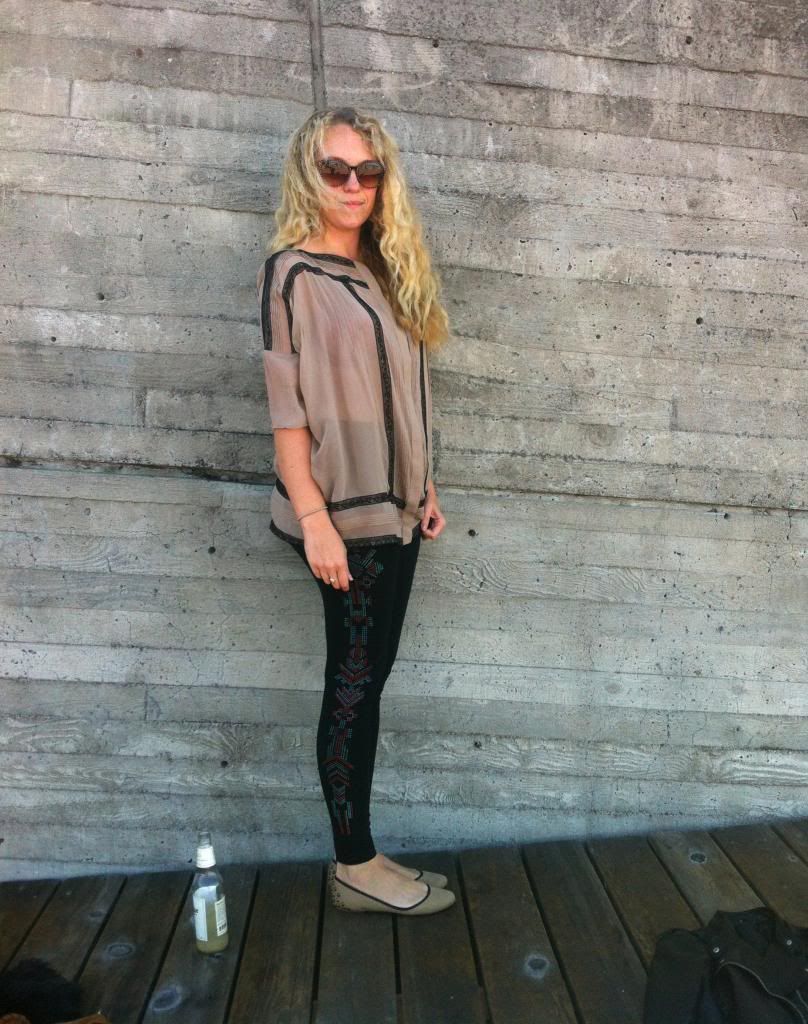 Tights - Forever21, shirt - anonymous
I adore the thighs. Girls stare at them on the street, oblivious to the fact you can buy them at the nearest mall. In the left and right corners are layers I have shed during the day, climbing up Chestnut and soaking in the sun. Sitting on the wood bench sipping ginger ale, little bubbles of envy played in my heart - how fun must be to study here? But then, it's art students we're talking about. Fun is not on the agenda, right?