"Cheap manicures and magazines - that's why I'm still in the US", I told my significant other today. Joking, of course, but those and the cheap garage-sales clothes are, indeed, among the undeniable strengths of the great "America". Just look at all the stuff I got this weekend: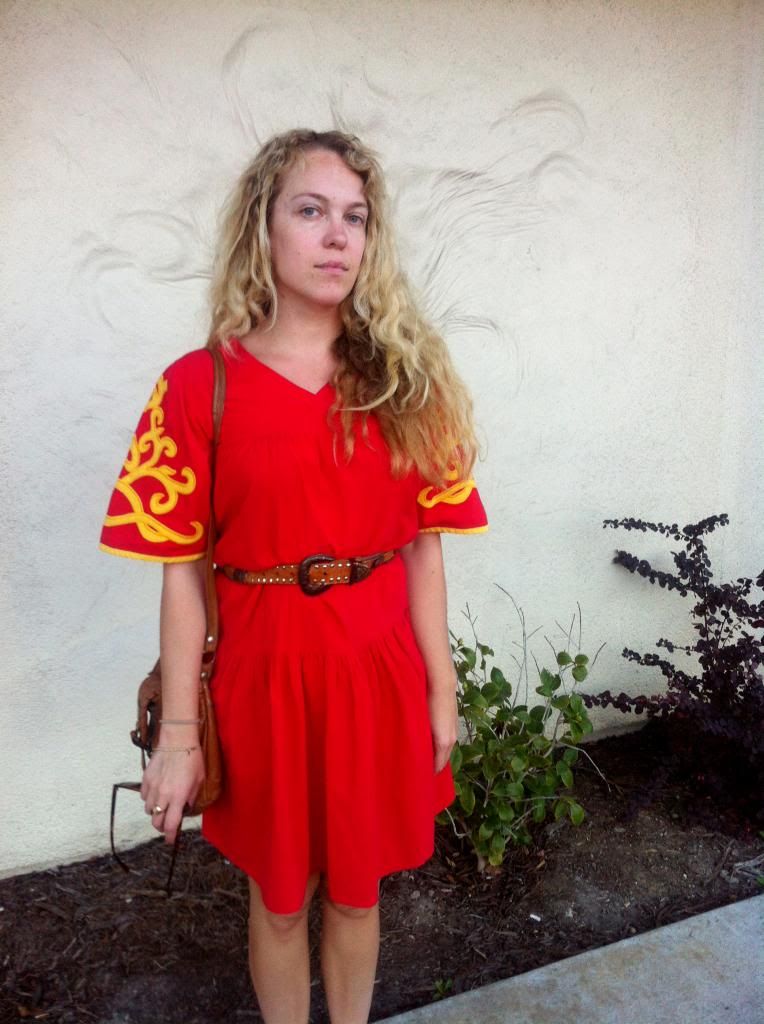 Dress and belt - vintage
My latest hobby is raiding estate sales and picking up the most cheerful things - a poncho, a red dress, fun shoes, for the price of a candy bar. I fell in love with my new friends - the "matador" dress and the "tribal" ballet pumps the minute I met them. How could other people have things that are so "me"? It's a riddle. The weird, "crumpled" wall also caught my attention while shopping for upholstery fabric, so I had to pose with it, but lets face it - these items deserve a vacation setting, something of Portugal or rural Spain. Hopefully, sometime soon!