I'm not the one to encourage young ladies to dress up like a grandpa, although this trend had made appearances in street-style blogs, especially on skinny ladies with no need for a bra. Grandpa-chic just doesn't look good on voluptuous girls, and it's a life fact. However: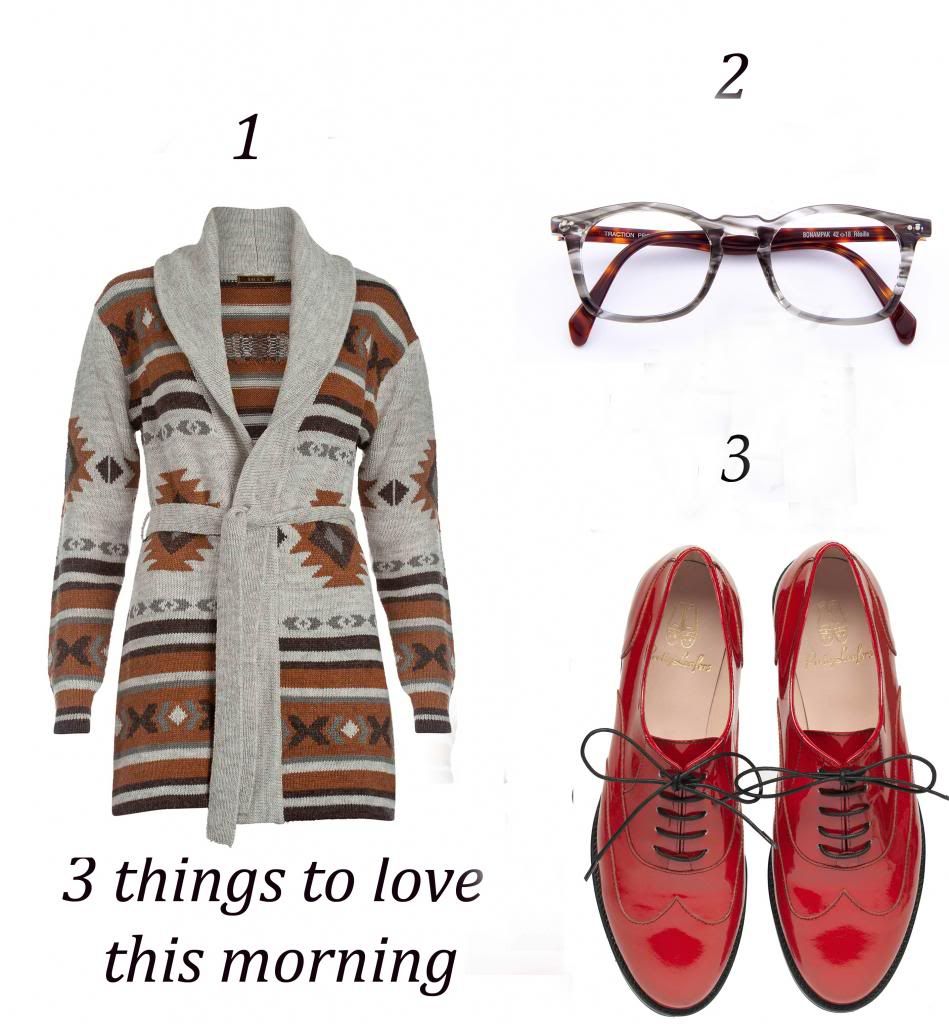 1. A totally cool grandpa cardigan is the stuff of my dreams - my inner geek rejoices whenever I see a smart, old-timey knit like this
Sacks
piece.
2. It never comes up in the photos, but I'm blind as a bat and wear black Tom Ford glasses whenever I can (otherwise, in public - contact lenses). I might switch to these Traction glasses, however.
3. Ballet pumps and booties are my shoes of choice, but oh how I envy women who can pull these
Pretty Ballerinas
off. On red, no less!