It's been a while since this blog featured a decent jumpsuit, and for a good reason. Amazing jumpsuits (overalls, rompers) are extremely hard to come around, especially since many brands think they produce for supermodels and make them extremely long and narrow. I was just about to give up my dignity and look up the Kardashian collection (plenty of jumpsuits for curvy girls) but then I found this: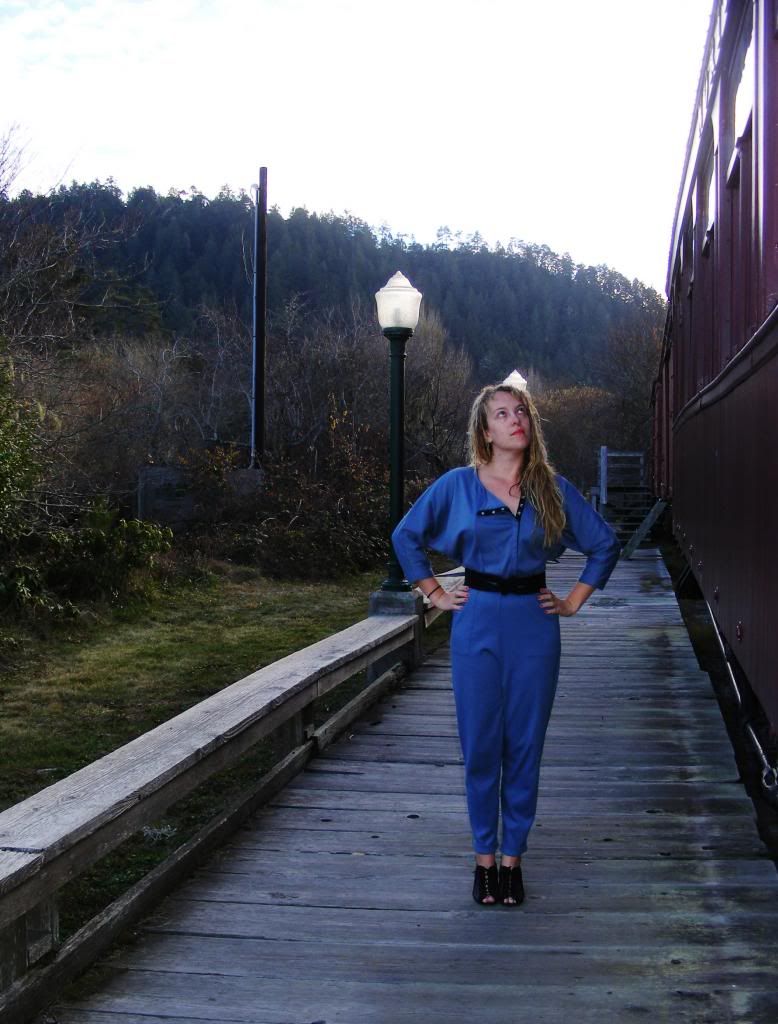 Jumpsuit, shoes, belt - vintage
What's not to like here? True, with bad accessorizing this magic piece may look like a pajama, but add heels and a slimming belt - and you feel like a couture base jumper (at least I do). I rarely wear heels in everyday life, but this comfy, almost flannel friend requires something edgier than my average getup. A side note: this is straight out the
Man Repeller
guidebook, methinks: men shriek at it and absolutely don't get it, women love it and covet it. Go figure - men are supposed to like astronauts, aren't they?