Oh, the annual gift guide! The quintessence of shopping, the bread and butter of print and websites. Although I was recently entertained by
this article
about crazy-overpriced gift guides in fancy magazines, I do understand the sheer pleasure of seeking out cute presents you secretly want and putting them out there for everyone to see. Hell, I did it
again
this year, it's so much fun. This time, I promised myself, only things I really need! Well, maybe except for the ring.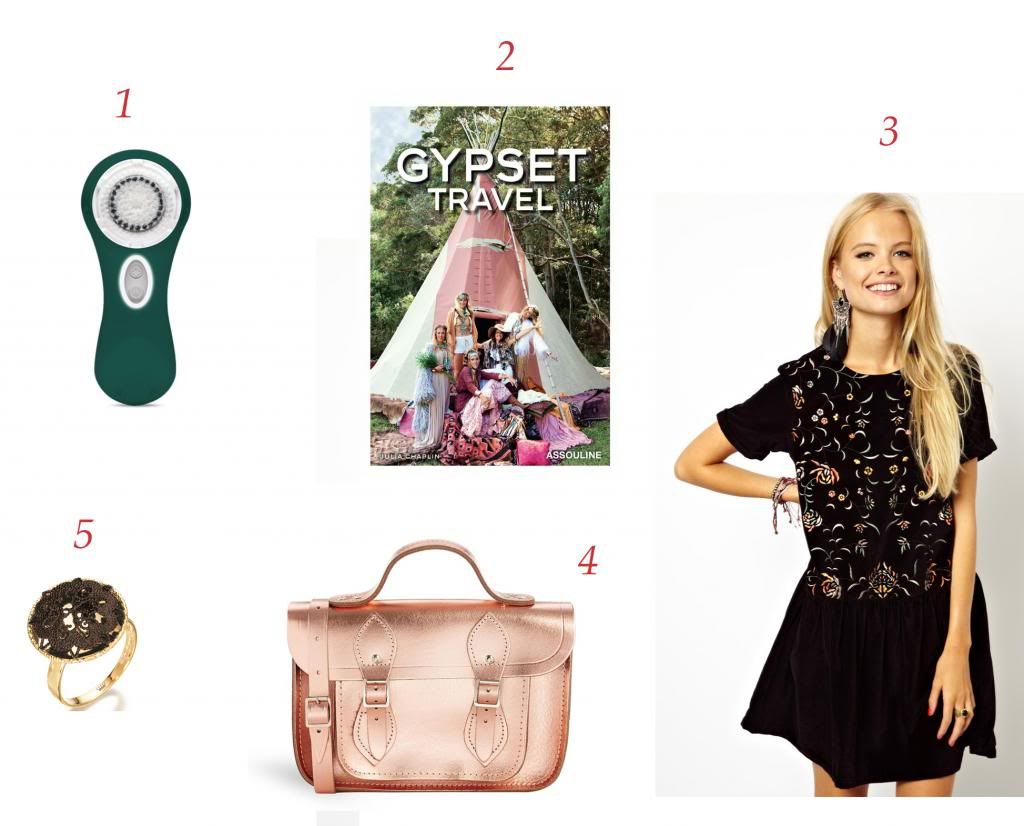 1.
Clarisonic
facial brush - an American obsession i'm curious about. I want to try it. NOW.
2. How come I only discovered
Gypset
now? Their book might be pretentious, but it looks so damn good.
3. I'm eyeing this
Asos
dress for a month now, hoping it reaches the sale. Velvet and embroidery - sigh.
4. I seriously need a new shoulder bag. This
Cambridge Satchel
might be it - simple but oh so cute.
5. It's been a while since I invested in a great piece of jewelry. Launch sugar daddy hunt.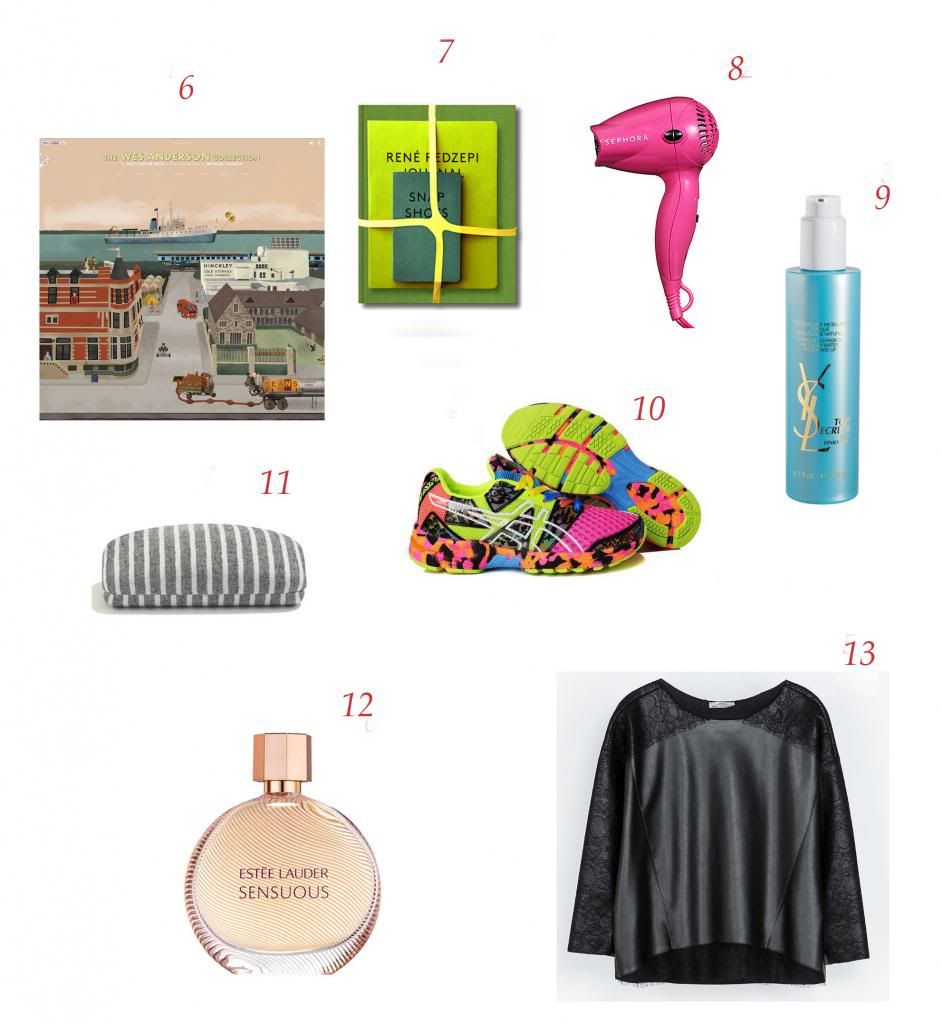 6. Now this is new, and I already can't live without it. Wes Anderson has a
coffee-table book
.
7. Also,
Rene Redzepi
, the mighty chef of Noma, issued a whole package of books, with journal and notes.
8. Cold winter days + my unruly need-to-be-showered hair produce hazards. Hence, the
pink hair drier
!
9. I'm running out of my favorite facial cleanser a.k.a miracle worker.
YSL Top Secret
s, thank you.
10. 2014 will be year during which I'll pick up running. For now, I'd love some crazy shoes.
11.
Madewell
, always on my list. A new home for my sunglasses is all I can afford there.
12. I had Sensuous by Estee Lauder in 2012 and loved it. I believe it's time for a repeat.
13. And finally- I tried on this beautiful creation in
Zara
and walked away. But it should be mine.
Modest and efficient, I'd say! Not including: spa certificates (always welcome), charcuterie plates, vacations. Quite honestly, after I complied this list I'll probably make a point to purchase these lovelies myself. You can't trust no one with gifts. No one, I tell you.