Recently, in a conversation with a friend, I found myself suggesting a "birthday brunch" for his birthday. He looked at me with heavy doubt. What can I say? I'd take brunch over any other meal, and I dress accordingly: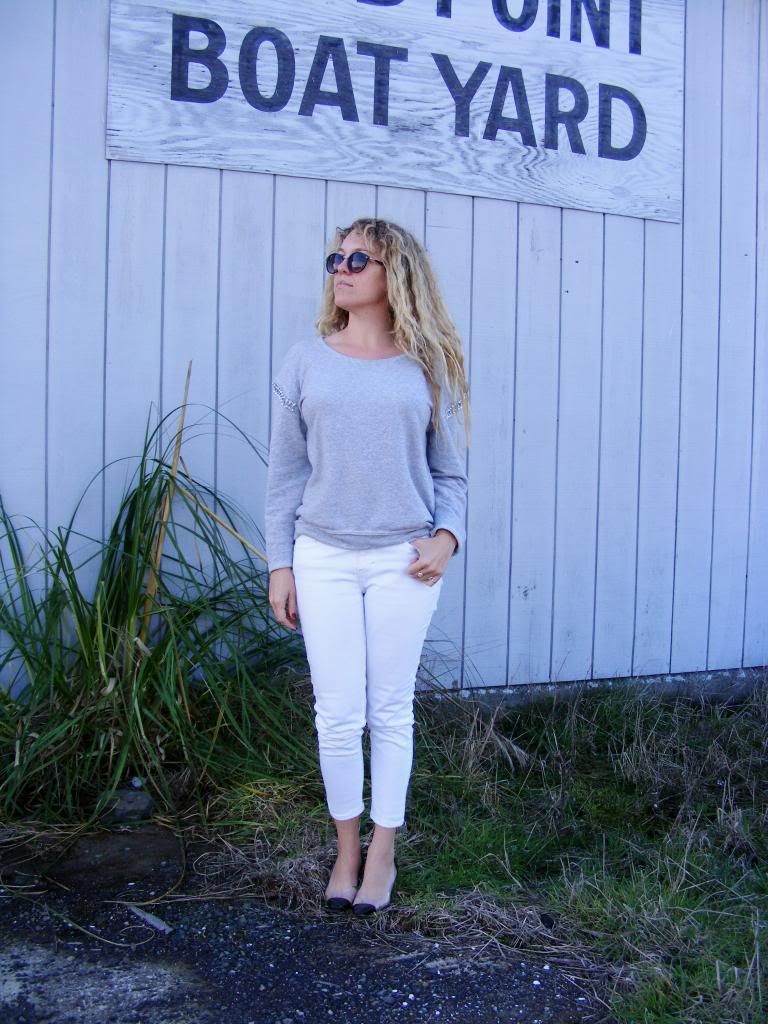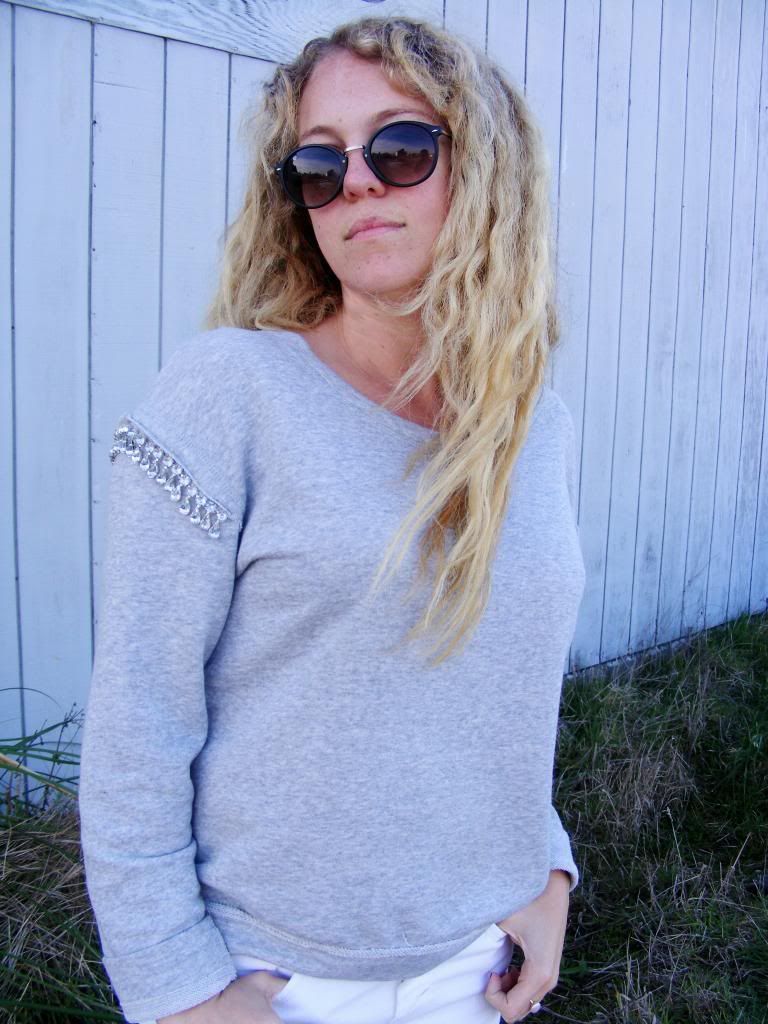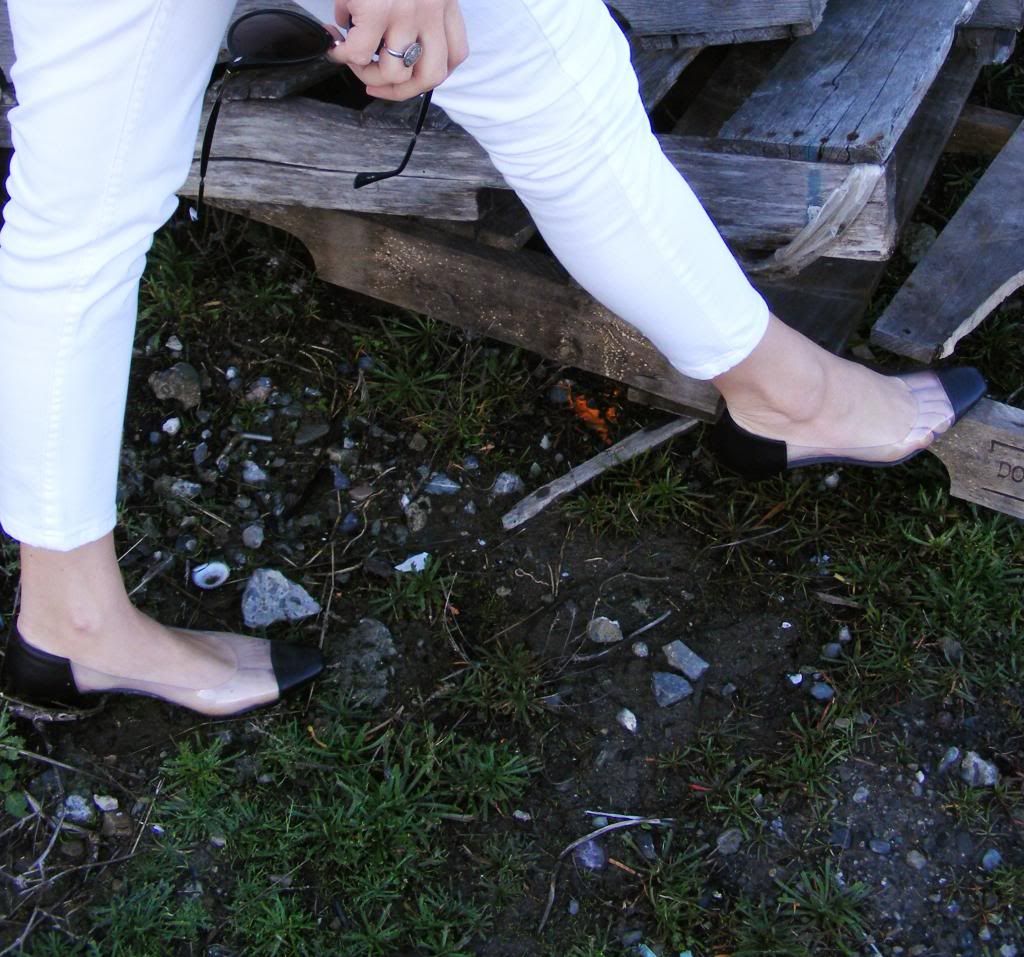 Jeans - Levis
Shoes - Gallery Lafeyette
Earlier this year (or was it last year? Time flies!) I wasn't sure about the Olsen twins' "affordable" line. Compared to Elizabeth&James, their designer brand, Olsenboye lacked sophistication and flair, but then I found this - hey, who needs flair when there's bling - on a grey sweatshirt, fashion editors' favorite staple? For some reason, I keep pairing my new pair of jeans with grey. And architectonic shoes, which look pretty great on damp, wintry ground.